The Homestead at Wild Abundance
Nestled in a vibrant Earth-based community in the Southern Appalachian mountains, just 20 minutes north of Asheville, NC, a breath-taking seven acre eco-homestead is the birthplace and residence of Wild Abundance.
~ Welcome to our sustainable homestead ~
---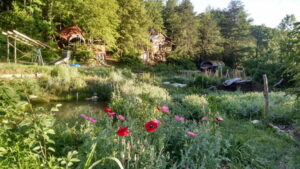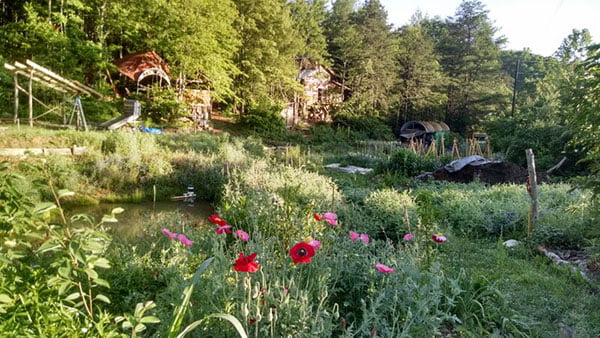 Wild Abundance boasts a gorgeous and bountiful leaf-shaped organic permaculture garden, delectable perennial beds, a log cabin built from trees from its own growing forest, a light straw clay porch, cob oven, a stunning wattle and daub outdoor kitchen/classroom featuring a hand-made sun sculpture completed by loving students and dramatic views of the Blue Ridge Mountains. In just five years, what was once a barren piece of land grazed and trampled by cattle is now a thriving homestead fostering native plants, wildlife, a sweet herb garden located strategically near the kitchen, and even a food forest. Every single permaculture principle has been thoughtfully applied to each and every addition to the land, honoring the natural patterns and cycles of life.
---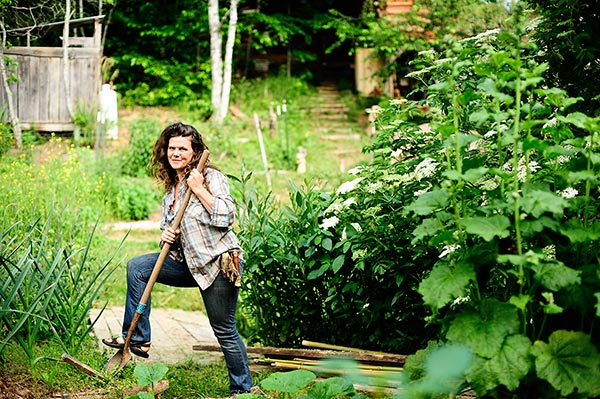 Natalie Bogwalker, the founder and director of Wild Abundance, has devoted her life to empowering people to live in collaboration with Earth and her natural cycles. Natalie's tireless efforts demonstrate a real-life example of successfully living off the beauty and abundance of the land.
Most classes are hosted on this dynamic and diverse homestead to give students first-hand experience in organic gardening, natural building, permaculture, hide-tanning and essential Earth-based skills for self-sufficiency.
---
"This homestead deeply inspires students to dream about what is possible. By living here, I've learned ethical and sustainable living is feasible in beautifully simple ways."
– JJ Bloomfield, 2015 Apprentice
---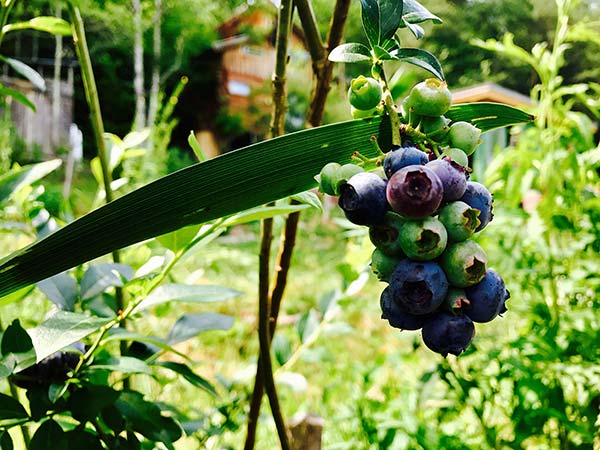 It is because of the loving help from neighbors, past students and apprentices, and friends from all over the country that this land has been so quickly and beautifully transformed into a vibrant and distinguished homestead.
It is our hope that Wild Abundance will continue to change the lives of its students and inspire a deep reverence for our sacred and ancient relationship with the land, encouraging others to develop and foster a life that is inherently connected to Earth and her natural cycles.
---