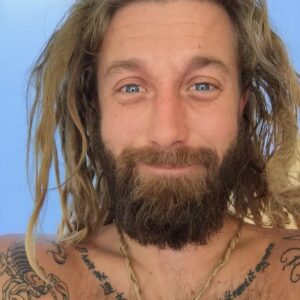 Luke (he/him) is a naturalist, teacher, rewilder, mentor, survivalist, and founder of Holistic Survival School. Luke has committed his life to mastering and teaching ancestral and indigenous living skills in order to help people find their balance and connection to the Natural World. Luke learned his skills working at a primitive wilderness therapy programin the West Desert of Utah. With over 500 days on the trail, Luke has mentored hundreds of people in the wilderness and learned how Earth skills teach us vital life lessons. Furthermore, Luke has witnessed first hand how nature connection helps bring about growth, health, and vitality to everyone's life.
Luke combines humor, knowledge, and patience to create an easy-going, yet informative experience. He is dedicated to meeting people where they are at, with love and compassion in order to help foster a new (actually old) way of being human.
Additionally, Luke believes that it is every human's birthright to have a deep physical, emotional, and spiritual connection to our Earth, and he has dedicated himself to being a bridge to our modern culture.   Luke demonstrated his primitive skills and survival abilities on the Discovery Channel's shows, "Naked and Afraid" and "Naked and Afraid XL", where he survived for 21 and 40 days in the wilderness.