Take your Permaculture Design Certificate to the next level.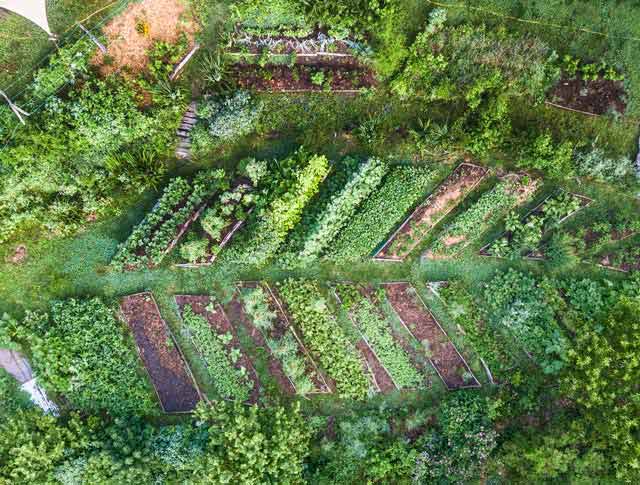 This is your opportunity to deepen your knowledge and practice some of the most foundational and practical aspects of permaculture. Get hands-on experience with applied, advanced permaculture in water systems, earthworks, orchards and food forests. You'll be guided by seasoned practitioners who can answer your more complex questions. They'll also show you the nitty gritty of how to approach projects and get them done effectively. 
Apply the knowledge that you gained through your Permaculture Design Certificate (PDC) course. Increase your confidence and capacity to lead and manage larger-scale permaculture projects. 
---
Who is the practicum for?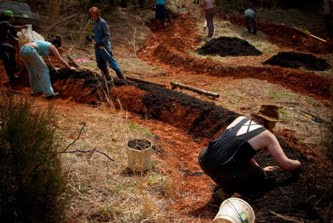 This advanced permaculture practicum is for people who have received their Permaculture Design Certificate* and want more on-the-ground instruction in the foundational skills of permaculture. In particular, this class is for you if you're hungry for hands-on learning and you're ready to get dirty. It will help you work toward mastery around planning, installation and management of permaculture projects and sites.
* Exceptions will be made for students who have completed extensive self-study in permaculture but do not hold a Permaculture Design Certificate. Contact us at admin@wildabundance.net to see if you qualify.    
---
What will the practicum cover?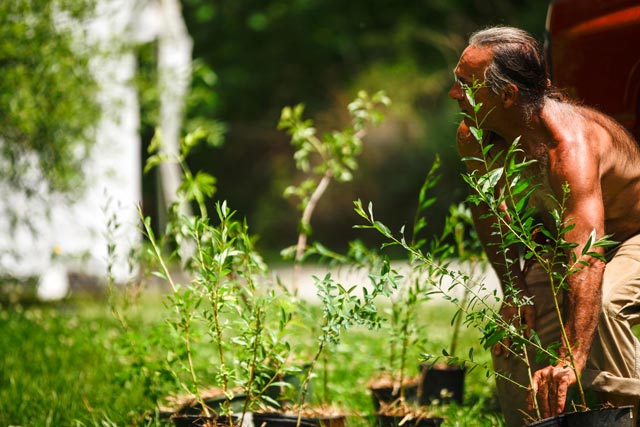 Our focus during this four-day practicum will be on some of the most foundational skills of permaculture design, installation and management:
Water catchment systems

(design and installation)

Permaculture earthworks

(theory and application)

Holistic orchards and food forests

(planning, installation and management)
In addition, we'll discuss closed-loop systems, and each student will get a chance to share and explore his or her own personal goals with respect to permaculture. 
---
Water Catchment Systems
Nothing can grow without water. And, as climate change continues to destabilize the Earth's natural water cycles, learning to manage water systems is going to become one of your most important skills. During this class, we'll cover (and apply) each step of setting up an effective and efficient water catchment system, including how to evaluate what size and type of system is right for your application. We'll explore:
Different kinds of rainwater catchment (cisterns, swales, ponds)

Cistern selection (types of cisterns, as well as sizes)

Gravity-fed water systems (different ways to elevate cisterns)

Managing overflow

Plumbing and piping, including trenching and burying pipes and specific fittings

Using ferro-cement to protect cisterns from the sun and greatly increase their lifespans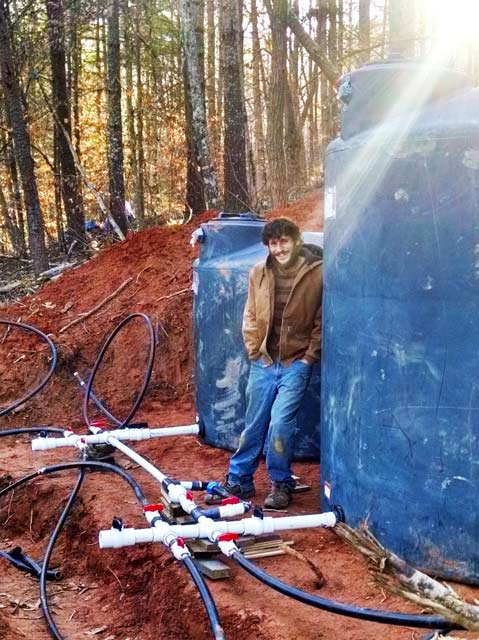 ---
Permaculture Earthworks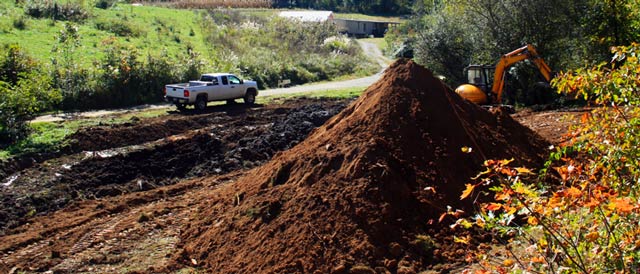 For many permaculture projects, the first step (after plenty of observation) is earthworks, which has been described as the "backbone" of a permaculture site. This means working with the natural contours and qualities of the land to shape and mold a site to maximize efficient water use, infiltration, proper drainage, planting areas, and more.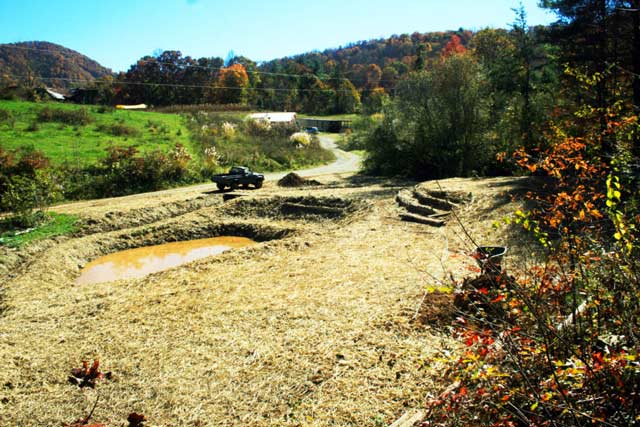 Even for experienced permaculturists, earthworks can feel intimidating. That's because it usually involves heavy equipment and a process that initially looks a lot more like destruction than creation. Additionally, without proper planning and implementation, permaculture earthworks can cause major challenges. It's important to really know what you're doing in order to utilize this powerful tool. For these reasons, we're including ample instruction on earthworks in the practicum. You'll learn and observe the most important aspects of permaculture earthworks, including:
Keyline design

Pond design, placement, building and management

Terracing

Tools and machines (which type is right for each kind of job)

Slope evaluation (how steep is too steep for berms and terraces)

Erosion prevention

Caring for soil after earthworks (mulching, seeding, etc.)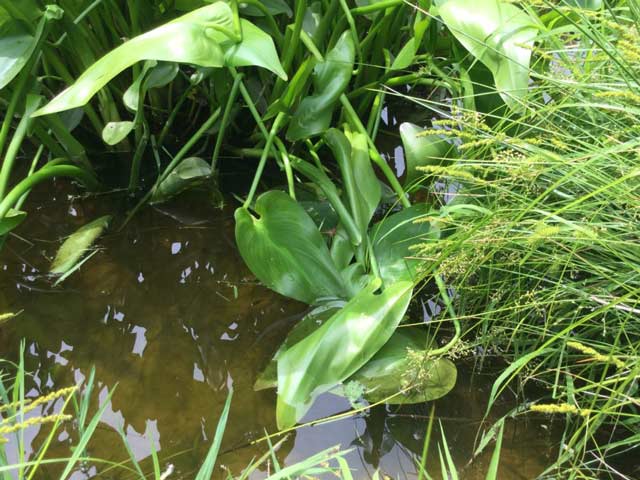 ---
Holistic Orchards and Food Forests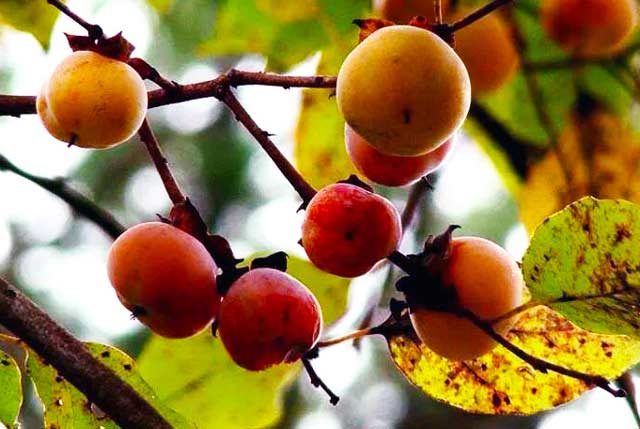 Tree crops and other perennials are a cornerstone of permaculture design. Whether you're working on a small or large scale, trees and other perennial food plants will certainly be a part of your projects. Whether your goal is a holistic orchard or a more multifaceted food forest, there's a lot to learn about selecting, planting and caring for trees. During the advanced permaculture practicum, you'll get hands-on guidance with some of the most important aspects of planning and managing trees and other perennial crops, including:
Holistic orchard and food forest design

Plant types and guilds

Species selection for different zones

Advantages and disadvantages of holistic orchards versus food forests

Planting trees (site evaluation, soil amendments, hole preparation and young tree care )

Espalier methods

Pruning (time of year and techniques)

Pest management

Propagation overview (grafting, budding, growing from seed)
---
Take the next step in your permaculture education.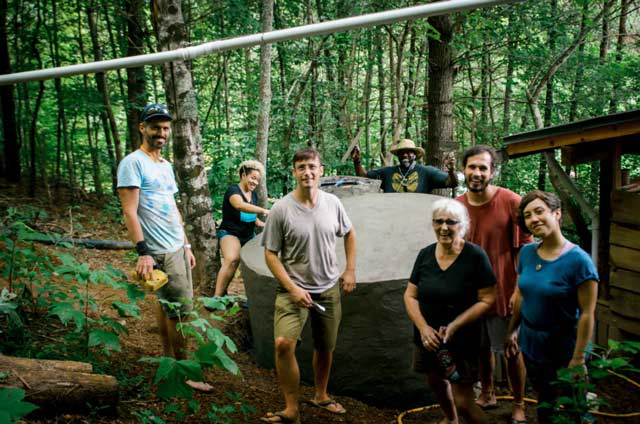 The advanced permaculture practicum is the logical next step in your permaculture education. You'll get lots of hands-on instruction in the specific topics listed above, plus you'll be immersed among a group of budding permaculturists and skilled instructors for four whole days.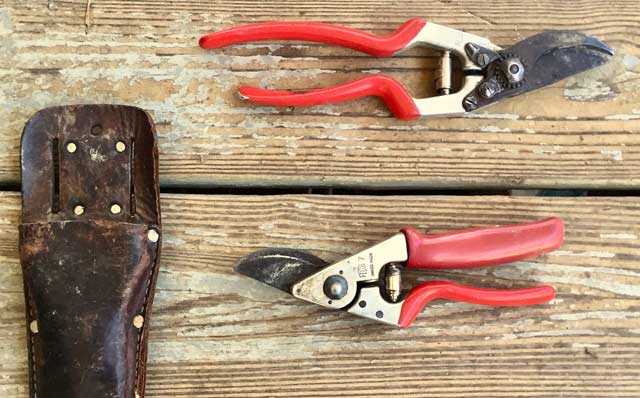 This class will provide a space for you to explore and discuss how you want to engage with permaculture in your personal and professional life. And since you'll be in the company of others who speak your language and share the drive for a resilient, sustainable future, those discussions will be rich and well-informed.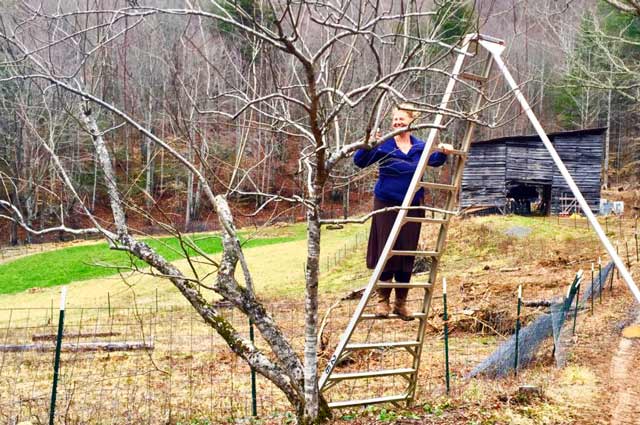 Come spend a long weekend at the beautiful Wild Abundance campus and neighboring sites. Dig into hard skills that make permaculture happen, and build deeper connections with peers and mentors who share your path.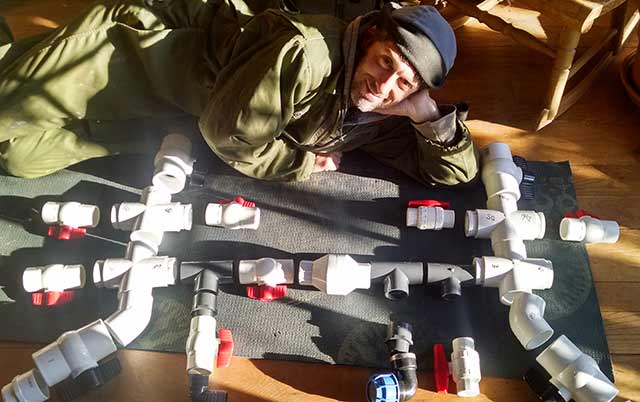 ---
Instructors
---
Our Campus is Unconventional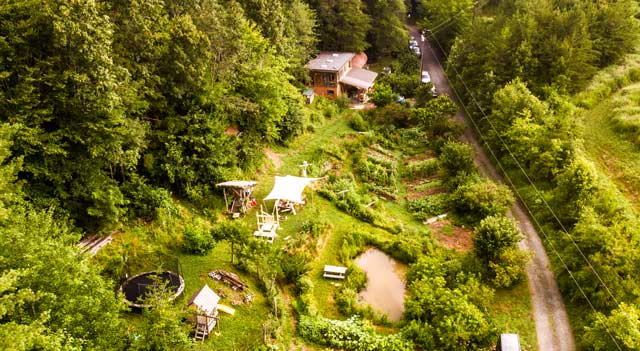 To read about our facilities, including accessibility for alter-abled people, read about our Campus here.
---
Local Accommodations
Wherever you're coming from, you're welcome to pitch a tent in one of our flat camping spots in the woods or field, or to tie a hammock in the forest on our seven-acre property. If you live locally, you may prefer to commute to Wild Abundance from Asheville (25 minute drive). If you choose to camp, please bring your own bedding and rainproof tent or tarp. In the early spring and late fall it can be cold at night, so please bring warm bedding if you'll be here before May or after September. We have a lovely outdoor kitchen equipped with a stove and running water, an outdoor shower, and an outhouse available to campers.  In extremely cold weather, the sink and shower may be out of operation due to water freezing.
If you prefer something with more creature comforts, we suggest you browse Airbnb for numerous options close to the campus. You can also check out local motels and B&Bs within a 10-15 minute drive to Wild Abundance. We'll send a list of links to several options (with varying amenities and prices) in a welcome letter upon registration.
---
Registration Info
We strive to make our classes accessible to those who wish to learn. Please pay on the sliding scale what you can afford, given your income.
2020 Class Cancelled
Early-Early Bird Price: April 16 – April 23, 2020: $400 – $700
Early Bird Price: April 24 – July 23, 2020: $450 – $750
Regular Price: July 24 – September 30, 2020: $500 – $800