Learn to design and build your own buildings from the ground up!
We have had such awesome experiences with our Women's Basic Carpentry Class, that we have decided to offer something to take students to the next level. While the Women's Basic Carpentry Class teaches students how to use tools and gives them projects to help them get that knowledge in their bodies, the Advanced Women's Carpentry Class focuses on empowering women to design and build buildings from the ground up.
Please note that our Advanced Women's Carpentry Class is only available to those who have already taken the Women's Basic Carpentry Class. We will be running several sessions this year, including: April 4-7, April 18-21, and August 8-11.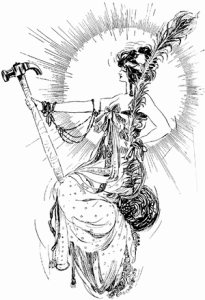 ---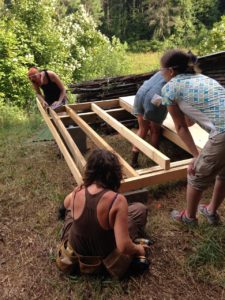 Day 1: Foundations and Floors
We will introduce students to many types of possible foundations, including slab on grade, rubble trench, block, stone, and post. Students will learn about laying out a building square using batter boards, and will work on either pouring (a) concrete footer(s), or installing a floor.
---
Day 2: Walls
Students will learn about the distinctions, advantages, and disadvantages of various wooden-framed wall systems, including timber frame, post and beam, and "stick-framed," or "stud" (referring to a vertical board, not a male identified person who likes to strut around) walls. We will explore different siding and paneling options. After learning about and getting their eyes and hands all over various systems, students will work on a real-live wall, and learn how to build, erect, side, insulate, and panel one.
---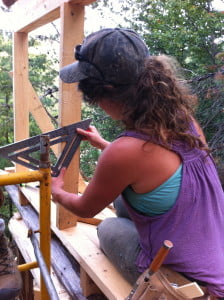 Day 3: Roofs
The morning talk this day will focus on various roof shapes, framing systems and the advantages and disadvantages of various roofing materials. We will work, again, on a real live roof.
---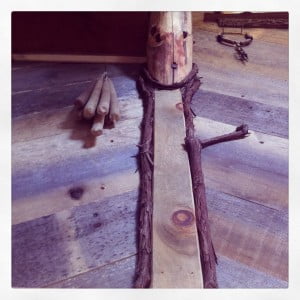 Day 4: The Finishing Touches: Windows, Doors, and Trim, Oh My!
We will work on filling in the rough openings made on the wall day with windows, maybe install a door, and, depending on how the class has gone, we might even delve into the complex and rewarding world of stairs.
---
The priority during this class is not progress on buildings, but rather the depth of learning of the students.
We put a lot of effort into making sure that there will be building projects at various phases in order for students to learn about the different parts of a building. Depending on the comfortable pace of the class and the whims of the building goddesses (or god, depending on your spiritual leanings), some of the specific projects might change. We will work hard to assure a balance in the depth that students go in a particular project, and the breadth that the students explore on different projects to assure that students learning environment feels safe and healthy, and that we are not left with too many messes at the end of the class.
---
Instructors
Natalie Bogwalker
Natalie is the founder and director of the Wild Abundance.  She's passionate about teaching and sharing skills that are essential for living harmoniously within the natural systems of the earth. She and her family live at the Wild Abundance homestead campus in the Southern Appalachians. Natalie spends her time harvesting in the wild, building, gardening, ...
Barron Brown
Barron is a truly amazing jack-of-all-trades. He learned timber framing, post-and-beam construction, log cabin construction, and much more from his grandparents when he was a child and teenager. He currently works as a sculptor, welder and builder, as well as teaching carving, blacksmithing, and building. Barron is a joy to learn from, as he weaves ...
---
Local Accommodations
While some locals prefer to commute to Wild Abundance from Asheville, students from the area and out of town are welcome to pitch a tent in one of our flat camping spots in the woods or field, or to tie a hammock in the forest on our seven-acre property. We strongly suggest bringing a very warm sleeping bag and bedding. We do have a fully functioning outdoor kitchen and bathroom, though in extremely cold weather, sometimes one or both are out of operation due to the water freezing.
If you prefer something more conducive to creature comforts, we suggest browsing Airbnb or checking out some of the local motels and B&Bs within a 10-15 minute drive to Wild Abundance.
Below are a few local accommodations you might find to your liking:
Comfort Inn in Mars Hill, NC
---
Registration Info
We strive to make our classes accessible to those who wish to learn. Please pay on the sliding scale what you can afford, given your income. All women's carpentry classes include lunches.
Pricing for Women's Carpentry Package
Includes Basic and Advanced Women's Carpentry
Please note that our Advanced Women's Carpentry Class is only available to those who have already taken the Women's Basic Carpentry Class. We will be running several sessions this year, including: April 4-7, April 18-21, and August 8-11.
Early-Early Bird Price: January 1 – January 9, 2019: $1,050 – $1,600
Early Bird Price: January 10 – February 27, 2019:  $1,150 – $1,700
Regular Price: February 28 – August 8, 2019: $1,250 – $1,800