Learn to design and build your own buildings from the ground up!
We've had such awesome experiences with our Women's Basic Carpentry Class, that we decided to offer something to take students to the next level. In the basic class, students learn how to use tools work on projects that help them get that knowledge in their bodies. Building on this foundation, the advanced class empowers women to design and build structures from the ground up.
Please note that our Advanced Women's Carpentry Class is only available to those who have already taken the Women's Basic Carpentry Class. We will be running several sessions this year, including: July 11-14 (FULL), July 18-21, August 8-11 and October 24-27.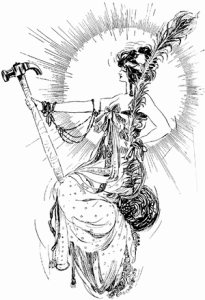 ---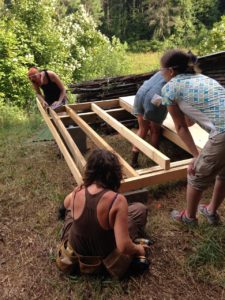 Day 1: Foundations and Floors
We will introduce students to many types of possible foundations, including: slab on grade, rubble trench, block, stone, and post. Students will learn about laying out a building square using batter boards, and will work on either pouring (a) concrete footer(s), or installing a floor.
---
Day 2: Walls
Students will learn about the distinctions, advantages, and disadvantages of various wooden-framed wall systems, including: timber frame, post and beam, and "stick-framed," or "stud" (referring to a vertical board, not a male identified person who likes to strut around) walls. We will explore different siding and paneling options. During this phase students will get their eyes and hands all over various systems. Then, we'll work on a real-live walls, and learn how to build, erect, side, insulate, and panel them.
---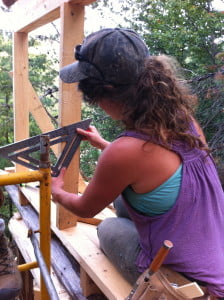 Day 3: Roofs
The morning will begin with a talk on various roof shapes and framing systems. We'll also discuss the advantages and disadvantages of various roofing materials. Then, students will get to work on a real live roof.
---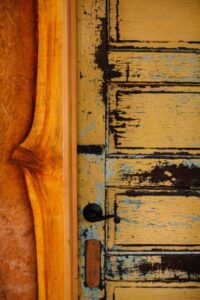 Day 4: The Finishing Touches: Windows, Doors, and Trim, Oh My!
We will work on filling in the rough openings made on the wall day with windows, maybe install a door, and, depending on how the class has gone, we might even delve into the complex and rewarding world of stairs.
---
The priority during this class is not progress on buildings, but rather the depth of learning of the students.
We put a lot of effort into making sure that there will be building projects at various phases in order for students to learn about the different parts of a building. Depending on the comfortable pace of the class and the whims of the building goddesses (or god, depending on your spiritual leanings), some of the specific projects might change.
We will work hard to assure a balance in the depth that students go in a particular project, and the breadth that the students explore on different projects to assure that students learning environment feels safe and healthy, and that we are not left with too many messes at the end of the class.
---
---
---