Near Asheville, NC
A one-of-a-kind, highly dynamic and intimate community-based skill sharing festival, the Firefly Gathering welcomes children and adults interested in Earth-based knowledge and primitive skills to transform for your life. Co-founded by Kaleb Wallace and our own Natalie Bogwalker in 2007, Firefly gathers a bevy of inspiring community members and skilled teachers, highlighting the talented individuals that are drawn to a culture of rewilding and embodied ecological awareness.
Natalie passed along management of Firefly in 2016 and is no longer directly involved in the gathering. Firefly and Wild Abundance are now sister organizations, and support each others' goals and missions.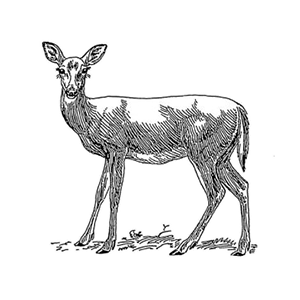 A gathering to share the skills and wisdom for rewilding…
---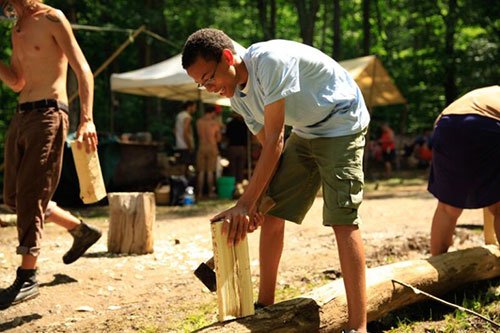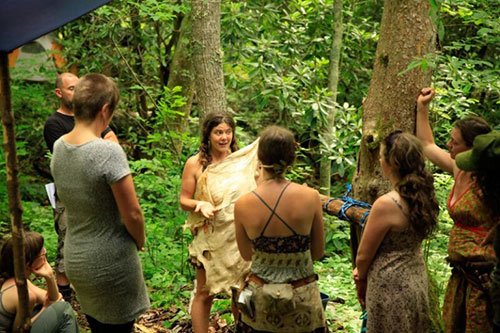 What to Expect: A Primitive Skills Gathering for Sustainability, Self-Sufficiency and Rewilding to Transform your Life
This primitive skills gathering is a unique confluence of community-based skill sharing. It boasts more than 250 workshops, spanning topics on homesteading, permaculture, primitive survival skills, herbal medicine, communication skills, art, natural parenting, and the human-to-nature connection that drives our deep commitment to this path.
In no other time in human history have these skills been more relevant, as we search to find a balance between our actions and the effects they have on the Earth. The Firefly Gathering allows people to cultivate hands-on earthskills and real-world solutions to the myriad problems that we face in our society.
As our culture continues to shift to self-sufficient living, these skills will become more and more valuable. This is a gathering of tremendous significance, empowerment and connection: a place to ignite your desire to live on the planet with greater awareness and love.
---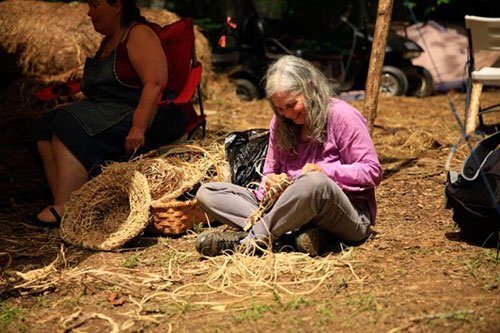 Sharing Practical Skills for Living Closer To The Earth
People come to Firefly to explore the cultural renaissance of returning, remembering, rewilding, and reskilling that characterizes so much of the heartbeat of the Appalachian region. Here, we learn with every cell in our body. A deep engagement of the senses is fostered as people awaken to a profound participatory relationship with the land. When the sun sinks over the horizon and the moon rises in the night sky, we sing and dance by the fire, celebrating the knowledge and traditions that we carry within us.
---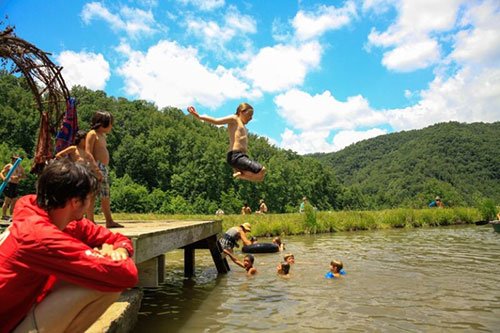 Location of the Firefly Gathering:
Firefly will be held near Asheville, NC, at beautiful  Deerfields.
We hope to see you there!
---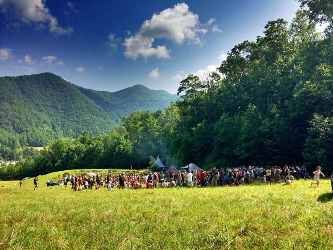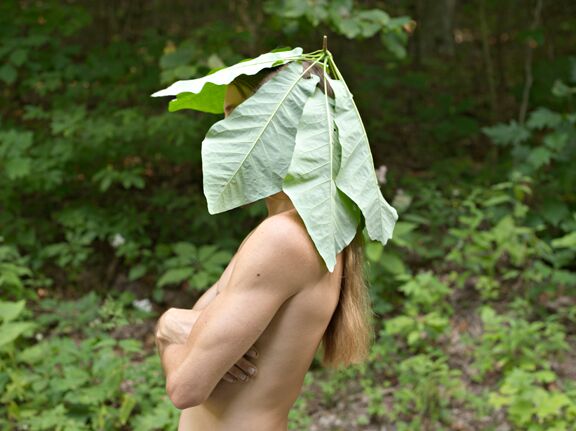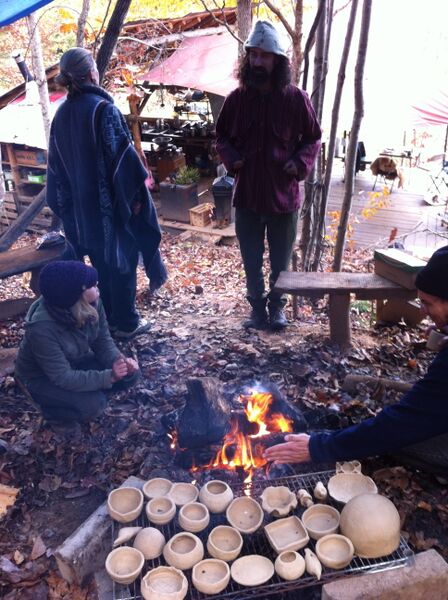 ---
Our Campus is Unconventional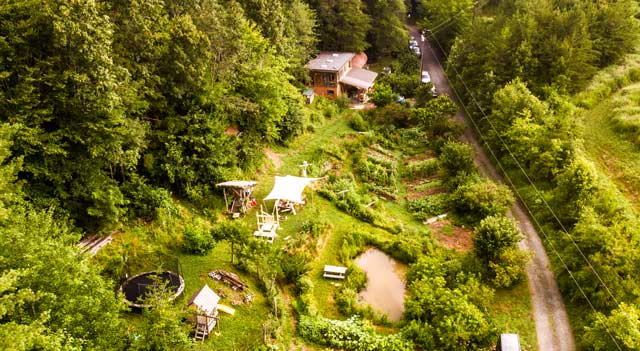 To read about our facilities, including accessibility for alter-abled people, read about our Campus here.
---
---