Learn how to make your own sauerkraut, pickles, and more!
Vegetable fermentation master Marissa Percocco walks you through everything you need to know to feel confident in the kitchen making your own tasty treats. Learn the science and lore of fermentation, along with step-by-step instructions on how to make pickles, sauerkraut, beet kvass, sauces, and more. Plus, get tips on troubleshooting and expert advice on equipment and ingredients.
---
Tantalize your taste buds and delight your friends with delicious cultured condiments.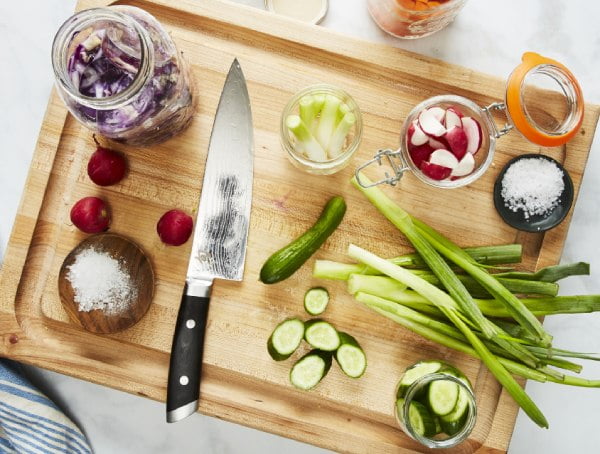 Fermentation is an ancient art that has seen a resurgence in the past several years. That's because it's a delicious way to preserve vegetables, increase their nutrient availability, get probiotics in your diet, and play alchemist in your kitchen. It's fun, accessible, and super cost-effective – buying live sauerkraut can get expensive! Making it yourself is a fraction of the cost, and quite affordable.
---
Vegetable fermentation is easy and safe, with the right guidance.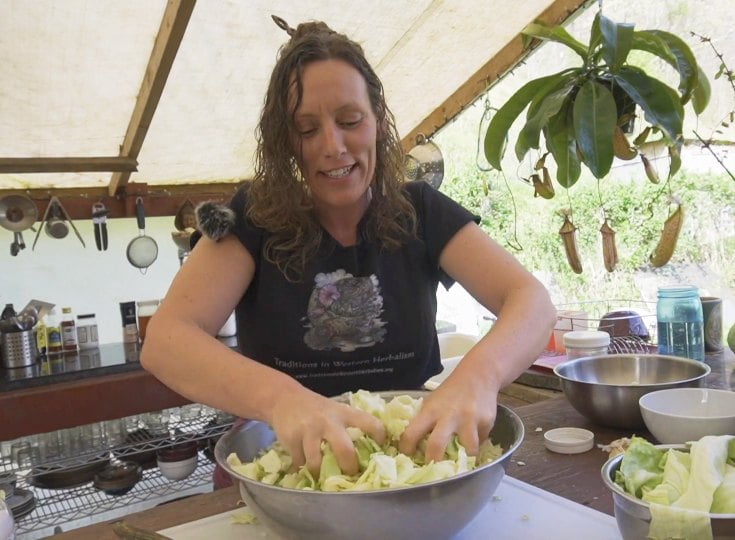 Have you hesitated to make your own sauerkraut because you worry about pathogens and "bad bugs?" Let Marissa, the microbial magician, walk you through the simple steps that will lead to success. Vegetable fermentation is actually one of the safest ways to preserve food with or without refrigeration. Using the techniques learned in this class, you'll ensure a welcoming environment to probiotic Lactobacillus and others, while excluding microbes that could cause harm.
---
This video-based class is over 75 minutes, covering the basics and much more!

The benefits of vegetable fermentation:
Simple, non-electric preservation of fresh veggies

Probiotics and prebiotics

Immune and overall health
Increased nutrient availability

Delightfully sour, complex flavors

And more!
Overview of the four basic vegetable fermentation methods:
Liquid Brine Infusion (kvass and other sour tonic beverages)

Brine Method (pickles)

Dry Salting (sauerkraut)

Kimchi Method 
Step-by-step instruction on how to make two of the tastiest and simplest fermented vegetables:
Beet Kvass

Traditional Sauerkraut

Guidance and encouragement on how to branch out and get creative with all kinds of fermented vegetables
Troubleshooting common issues with fermented vegetables
Plus, you'll get a handy PDF document for reference as you continue to make your own fermented vegetables. 
---
Learn how to ferment vegetables and transform fresh produce into tasty probiotic treats, right in your own kitchen!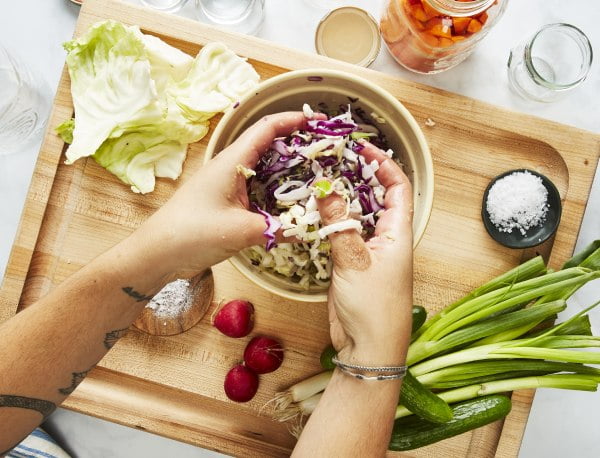 Join the course now and get lifetime access. 
---
Instructors
Marissa Percoco
Marissa (she/her) is an avid fermentation enthusiast who has spent the last 10 years exploring community and the wilds, as well as living deeply with various fermented cultures and local plants, and learning how it all comes together. Traveling through the wild places of Tennessee, Florida, the Southwest, California, Colorado, Arizona, Utah, Oregon, Washington, Hawaii ...
---
Registration Info
The cost of this class is $45