The Tiny House Building Workshop with a Natural Twist
It's time to get tiny, naturally! Do you dream of living in a beautiful, practical, ecologically responsible home built by your own hands? Do you yearn for the autonomy of owning a home, but don't have the budget to buy? This natural building and tiny house workshop near Asheville, NC will help transform those dreams into reality in 8 days. It's a crash-course covering the basics and beyond of tiny house design and construction, with an emphasis on ecological considerations and natural building techniques.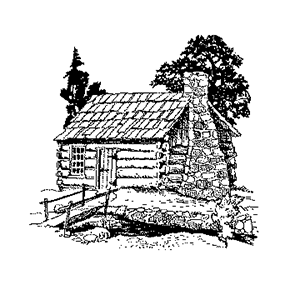 Learn to build your very own tiny house and use natural materials for beauty and function.
Whatever style of learning works best for you, we've got you covered. Over the course of eight full days we'll engage in a healthy balance of theory, application and exploration.  This includes lots of hands-on learning. Throughout the workshop we'll be constructing an actual tiny house from the ground up.  It's for a member of the community, who gets a home at the end!  Getting a chance to apply ideas and concepts right away will bring them to life and anchor your learning.
Students learn the basics of building through lectures, engaging class discussions, and practical applications. As a result, you'll leave the class prepared to build your own tiny houses or natural buildings. In fact, many past participants have gone on to build tiny homes in Asheville and beyond!
---
What to Expect from this Tiny House Workshop and Natural Building Course: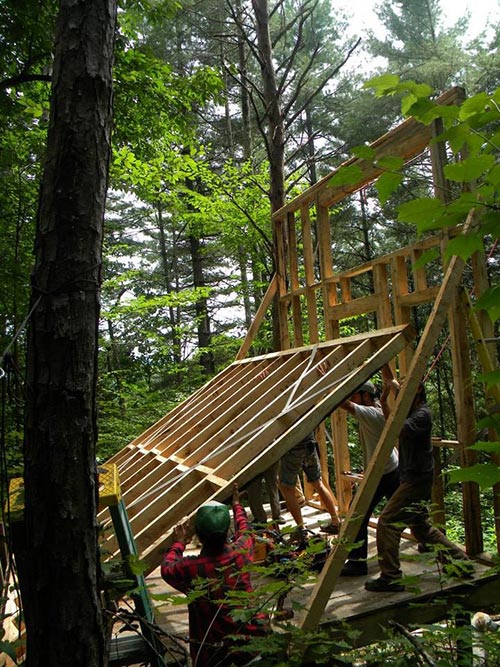 Theory and Design: Foundations, walls, roofs, passive solar design, materials sourcing, tiny house plans, oh my!
We'll get started by learning about how buildings stand up (foundations, loads and bracing), floor systems, walls, roof systems, how to choose a building site, passive solar design, working with clay, tiny home plans, and regenerative timber harvesting. Our tiny house workshop will also include discussion of material sourcing and introduce plumbing and electrical specifically for tiny homes. We'll talk about how to build a tiny house on skids, how to build a tiny houses on a trailer, and other special considerations for movable structures.
---
Exploration of a variety of tiny homes, cob construction, adobe, and more:
After learning the theories and concepts, we'll take a tour of natural buildings in and around Asheville, NC. You'll get to see a variety of tiny homes, a straw bale house, cob construction, natural buildings and a passive solar design at their finest. It's Asheville's own Tiny House Nation! You will have the chance to see, touch and learn about various styles, such as timber framing, log cabin construction, cob, stone masonry, adobe, wattle and daub, earthen floors and bamboo construction. We'll visit many hybrids of conventional and natural construction. Taking a natural building course doesn't mean you can only apply what you've learned if you build 100% natural. We encourage students to mix and match based on their interests, skill set, and desired outcomes. You can find your own sweet spot!
---
Hands-on Application of Building Techniques
Once the theoretical groundwork is laid, students will learn how to build tiny homes and natural buildings from the ground up. Using hands-on building techniques, you will have an opportunity to practice building and erecting walls, putting on a roof, applying earthen plaster, lime plaster, earthen paint, door and window installation and doing a bit of trim carpentry.
---
Your Very Own Tiny House 
In the end, students will experiment with designing their own tiny house floor plans.  Everyone will have the opportunity to receive feedback directly from instructors and fellow students.  When you leave this tiny house workshop we want you to feel ready to get started on your own tiny home!
---
Check out the following video featuring one of our instructors, Barron Brown, teaching timber framing. (Please keep in mind that this program will have a more balanced gender mix than the class in the video.)