A Weekend of Rewilding for Women
Most of us are far removed from our ancestral roles and rhythms, but it is possible to come back to them.  This is a process some call "rewilding."  Now more than ever, it is vital for us to come together to reconnect, to remember what it means to be human and female, and to explore the path toward rewilding for women.
Women have a deep physiological and spiritual connection with creation.  All of us have female ancestors who have lived in connection with the Earth's patterns and cycles.  Their daily lives, and those of their families, were deeply reliant on that connection.  In these modern times, we organize our lives on our phones, communicate via the Internet, and live in a culture so very estranged from the Earth.
In this long weekend of rewilding for women, focus is placed on creating a safe, comfortable, relaxed and fun learning environment in which students with beginning to intermediate skill levels can thrive.  We focus on helping each student learn rather than the progression of projects.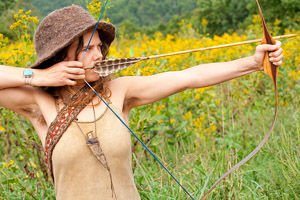 ---
Overview:
During this special weekend, we will learn and practice some of the essential, beautiful skills and rituals that have woven us together for millennia.  We will gather around a fire; we will harvest, prepare and eat foods from the Earth; we will sing together; and we will remember our ancestors through the crafts that were integral to their lives.  Using our hands and hearts, we will connect with each other and with the nature of womanhood, throughout the ages and across all walks of life.
Rewilding is about integration, not about going back in time.  It's about making space for the ancient, undomesticated part of ourselves to come forward, even in the modern world.
Our weekend of rewilding for women is limited to 20 participants.  It is important to us to create an intimate space in which to share.
Emphasis is placed on creating a safe, comfortable, relaxed and supportive environment.  We focus on everyone's learning and growth above perfecting each skill.  This class is about liberating our minds and hearts to express themselves creatively, not about measurable accomplishments.
No matter where you're coming from, whether you are a woman homesteader or you have never slept outdoors, we welcome you to share in this weekend of rewilding for women.
---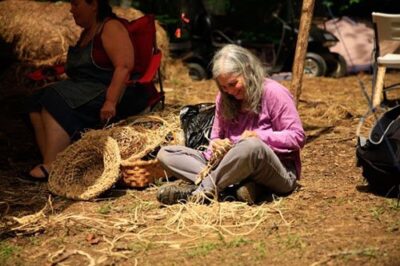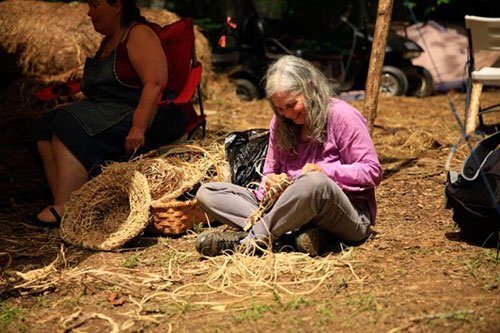 Each of the four days, we will gather for morning, afternoon and evening sessions.  As we approach skills and projects, we will begin by weaving in the cultural significance of each one.  As we learn and practice together, there will be plenty of space for discussion and sharing.  Lunches will be provided each day.  Evening sessions will take place around a fire.
Skills we will explore in a relaxed atmosphere that honors both ambition and repose:
Fire Craft
Moon Ritual
Wildcrafting
Wild Foods Cookery
Firewood Splitting
Buckskin bikini top or moccasin making
Broom making
Cordage
Singing and Songsharing
And More!