In addition to offering classes, Wild Abundance provides land consultations and assessments for those interested in homesteading and who already own land or are seeking to purchase it. Our consultants have decades of experience living land-based lifestyles intimately involved with natural building, organic gardening, hunting, gathering wild foods, managing forest land and living in community. Because of their dynamic breadth of knowledge and experienced perspective, our consultants will save you years of work and thousands of dollars through proper planning, as they help you to work with the land and its natural patterns and cycles.

Puzzling over what should go where? We can provide brief consultations, helping you to resolve these questions, or we can create an individualized permaculture design for your home, gardens, orchards, roads, composting toilets, and more…
---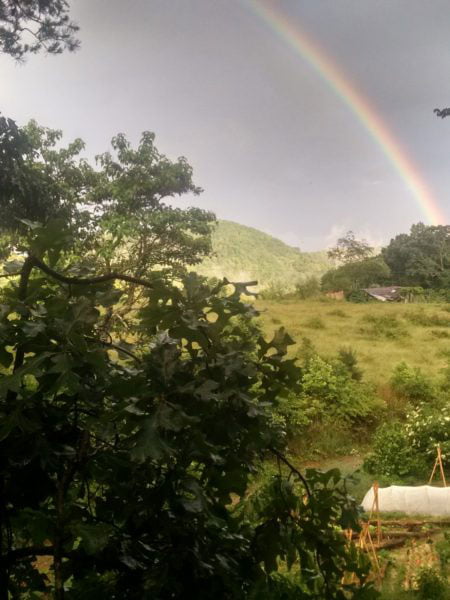 Are you asking yourself if this the right land for your and your family? We can provide a land assessment that considers your unique needs…
In addition, we can offer you:
Design for self-sufficiency, sustainability, homesteading or living off the grid
Permaculture design and renewable energy recommendations
Edible landscape design and planting guide
Orchard design, planting and maintenance
Wild foods plant inventory of your land and/or surroundings and foraging opportunities
Natural-building design and implementation
Forest management consultation
Outline for land choice and acquisition for self-sufficiency
Recommendations for your current homestead
Determining how many acres you need
Prepping for an off-grid living survival guide
We are happy to meet you at your potential property if you have found land for sale and are interested in purchasing it.
---
Contact Info
For rates and scheduling, please contact:
Natalie Bogwalker
828-775-7052