Optional: October 5th Presentation Day
---
A place-based permaculture design course that empowers students to integrate what they learn into their lives and landscapes.
What makes this class special is the assimilation of permaculture principles and design strategies into the South's rich cultural and ecological elements. Students will receive their Permaculture Certification at the end of the course. Near Asheville, NC.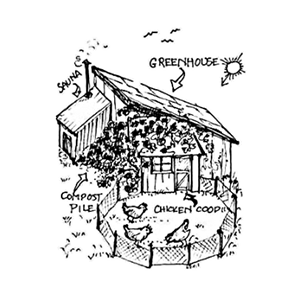 Learn permaculture design through lectures, site visits, hand-on activities, and plenty of design time.
If you want to dive even deeper into permaculture and Earth-based living, check out our Permaculture Design Certificate Immersion too. It's spread out over 9 months (1 long-weekend/month), instead of an intensive 12 days.
---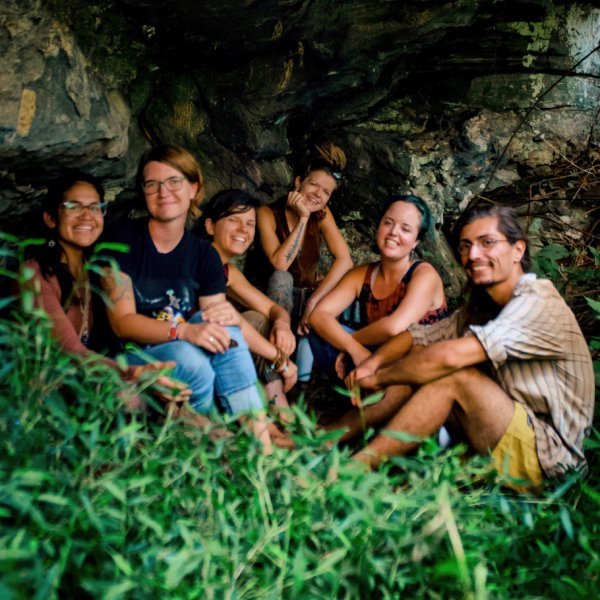 What To Expect:
This class is appropriate for those interested in pursuing a career in permaculture design, as well as those who want to learn how to apply Earth-inspired philosophies in their own lives. All students will cultivate a deep engagement with the natural and human systems of which they are an integral part. You'll learn how to compost and grow organic food and the basics of gardening, homesteading, living off the grid and urban homesteading.
---
You will learn to integrate a whole-systems approach to your life and landscapes:
Our whole systems approach in . This class empowers students to become effective ecological designers, using the tools and knowledge needed to integrate permaculture into every landscape. We follow the PINA curriculum, adding more time to aspects that we find especially compelling and putting some extra emphasis on design for the South. You'll learn the permaculture principles and how they can be applied in designing a sustainable landscape. We'll cover:
Principles of ecology
Introduction to forest guilds
Reading the land and observing patterns
Plant identification
Climates, biogeography, microclimates
Understanding zone and sectors
Mapping
Plant succession
Holistic forestry and orcharding
Urban farm tour
Conservation, waste and recycling strategies
Human nutrition
Social ecology and invisible structures
Client relations and interviews
Economics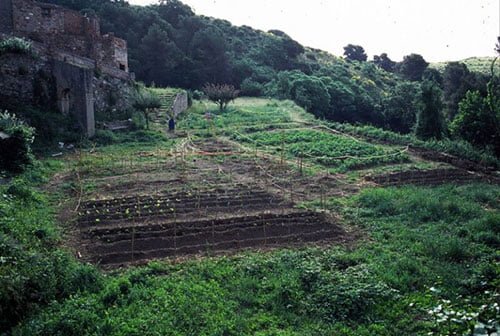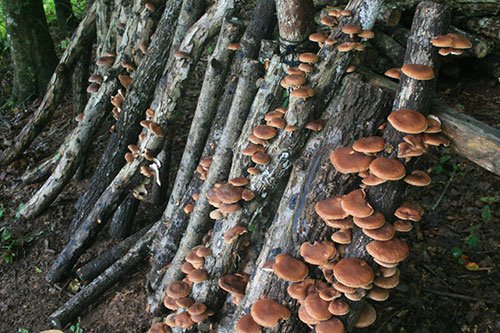 ---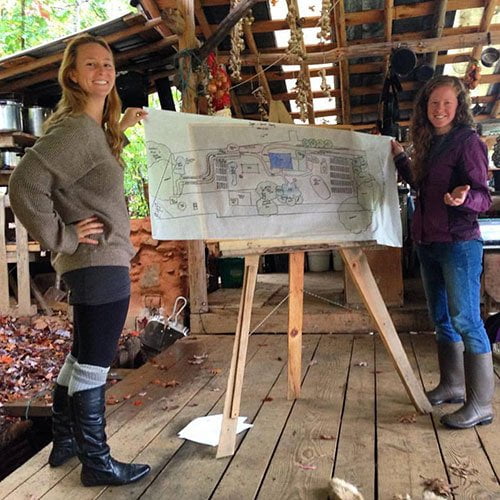 Receiving your Permaculture Design Certification:
Students who complete the course (and submit thoughtful designs and presentations) will receive their Permaculture Design Certification. Please note that in order to advertise your design skills, you should invest significant time and experience into applying permaculture into real-world landscapes above and beyond this permaculture class.
The PDC will take place at Wild Abundance (located 20 minutes north of Asheville in Barnardsville, NC) and at the Ruby Roost in Madison County, NC. One homestead is nestled in community, and the other is a multi-generational homestead; both are fantastic examples of permaculture in action. Please note that both sites include camping and meal options.
---
This Permaculture Design Course will revolutionize how you view and relate to the Earth and your everyday life
---
If the 12-day intensive isn't accessible to your schedule, check out our Permaculture Design Certificate Immersion. It's spread out over 9 months (1 long-weekend/month).
---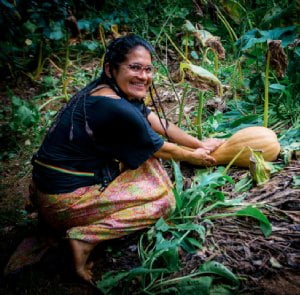 "Taking the Permaculture Design Course opened my mind drastically. The knowledge I gained will benefit my family, community, and myself tremendously. I am forever grateful to Natalie and Laura. Thank you from the bottom of my heart."
Rosie Soto
---
Instructors
---
Local Accommodations
While many locals prefer to commute to Wild Abundance and the Ruby Roost from Asheville, students from the area and out of town are welcome pitch a tent in one of our flat camping spots in the woods or in a field located on our seven-acre property. We suggest bringing a warm sleeping bag and bedding. We have a fully functioning outdoor kitchen on site for student use.
If you prefer something more conducive to creature comforts, we suggest browsing Airbnb (there are a few within walking distance of the school) or checking out a local motel within a 10-15 minute drive to Wild Abundance.
Comfort Inn in Mars Hill, NC
---
Registration Info
We strive to make our classes accessible to those who wish to learn. Please pay on the sliding scale what you can afford, given your income.
September 11 – 22, 2019
Early-Early Bird Price: January 1 – June 3, 2019: $979 without catered meals/$1,297 with catered meals
Early Bird Price: June 4 – August 8, 2019: $1,079 without catered meals/$1,379 with catered meals
Regular Bird Price: August 9 – September 11, 2019: $1,149 without catered meals/$1,449 with catered meals