If you're interested in joining our team, please email your inquiry, along with a resume to admin@wildabundance.net.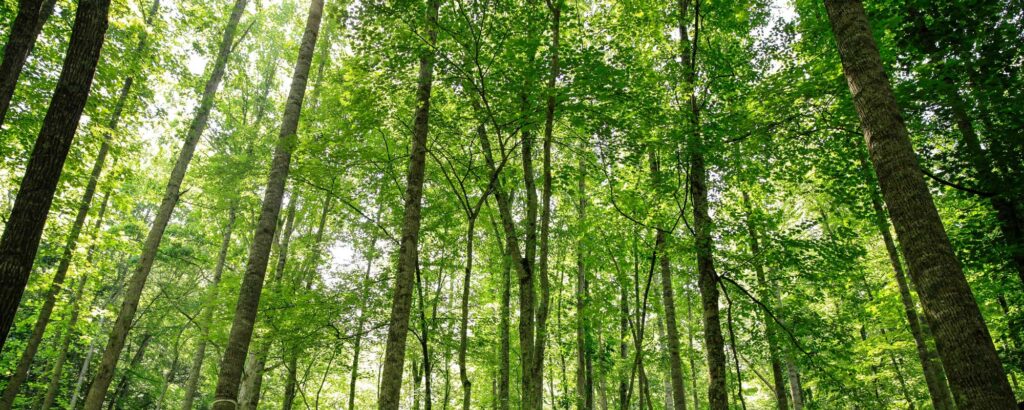 Amy DeCamp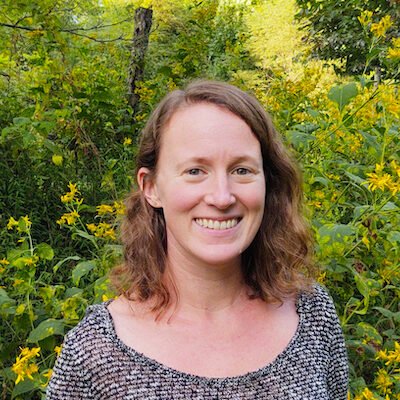 Online Class Coordinator
Amy (she/her) joined the Wild Abundance team in January 2018, where she currently manages online class coordination and student support. She received a Bachelor of Arts degree in Political Science from the University at Albany, SUNY, where her understanding of complex structures was rooted. This study and a growing awareness of the climate crisis inspired Amy to align her career with her environmental values. She's worked on farms and for nonprofits throughout Western North Carolina and is now privileged to support Wild Abundance's mission of Earth-based education and community skill-building. Outside of Wild Abundance, Amy enjoys growing and arranging cut flowers, journaling, catching live music, tarot reading, and family time.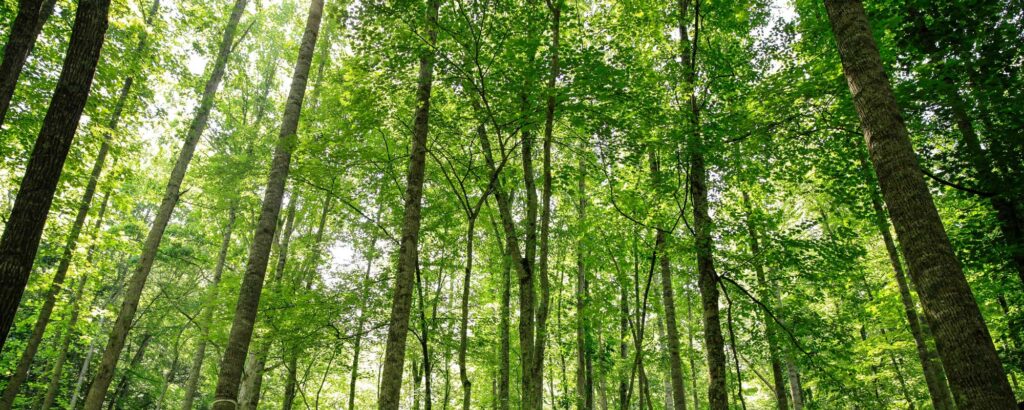 Chloe Lieberman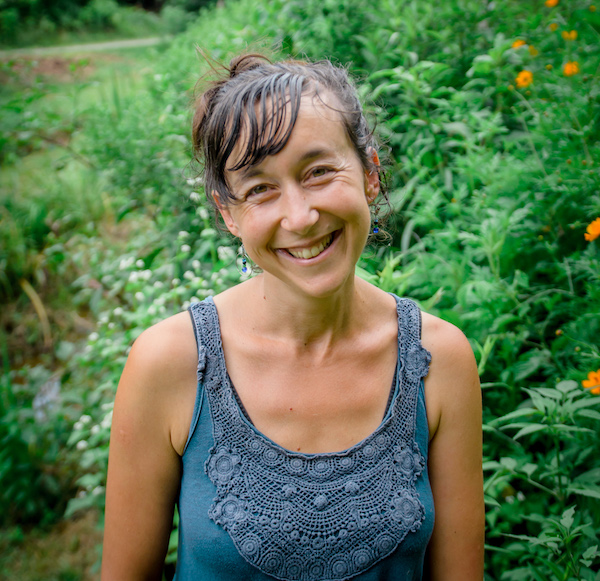 Instructor for Online Gardening School, Co-Visionary, Copywriter
Chloe (she/her) is passionate about nurturing a more beautiful, reciprocal, respectful relationship between humans and the rest of the living world. She is the co-director of the Online Gardening School, and also writes for Wild Abundance's blog, newsletter, and website. In addition, Chloe jumps in to help out with management and strategy as the co-visionary for the business as a whole; she and Natalie have been working together for over 8 years. Chloe has been passionate about food and farming for over 20 years, with a special love for the interactions between human communities and their food systems. She studied Agroecology and Sustainable Food Systems at UC Santa Cruz, has learned and practiced gardening in five countries, and continues to feel delighted every time she serves a homegrown meal to friends and family. Along with working at Wild Abundance, Chloe gives her life energy to growing food, parenting, community care, lifelong learning, and maintaining meaningful relationships.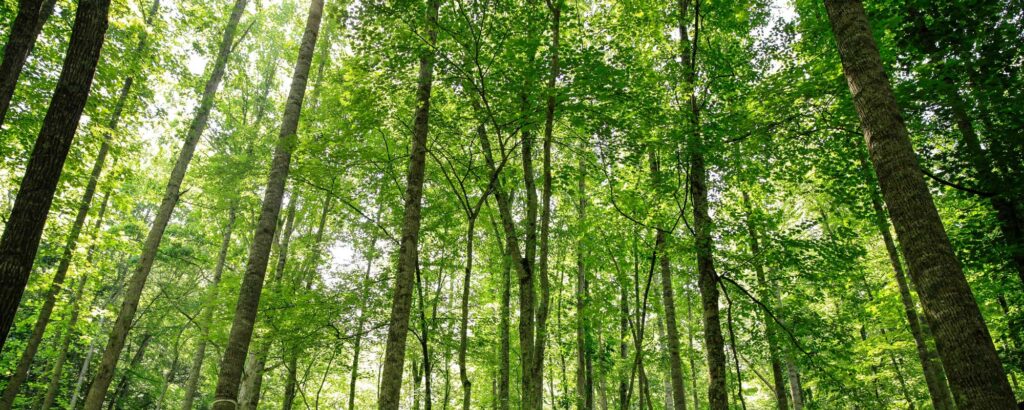 Kaylee Walters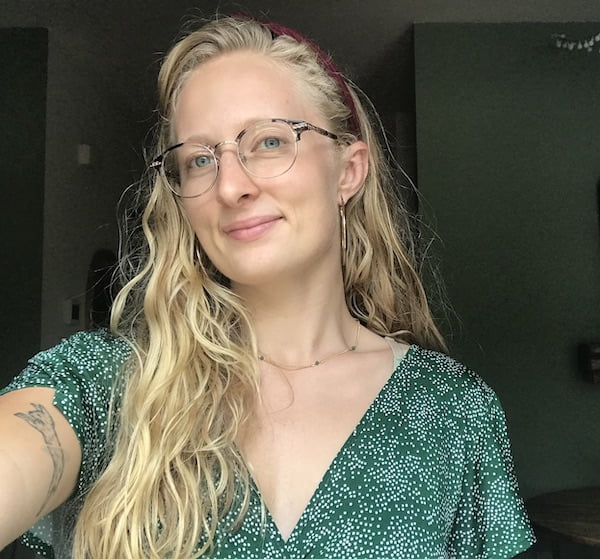 Chaos Manager/ Natalie's Personal Assistant
Originally from Florida, Kaylee (she/her) joined the Wild Abundance team in early 2021, after moving to NC. At the time, she didn't realize how much of an impact the mountains, rivers, and the people who inhabit such sacred land would have on her life. Now it's hard for her to picture ever leaving.
When she applied for the job, she had never heard of Wild Abundance, but immediately felt aligned with and excited about their mission (and especially excited about working in an earth-centered space). Kaylee coordinates schedules, meetings, and travel, and organizes Natalie's life to function smoothly amongst the chaos of so many moving parts, leaving Natalie more space for all of the cool and amazing work that she does! Kaylee is filled with gratitude that the beautiful Wild Abundance homestead is where she gets to spend her days. Kaylee does similar work for a few others in the community. When she's not working you can find her being a hermit with a good book, journaling, practicing jiu jitsu, or dancing.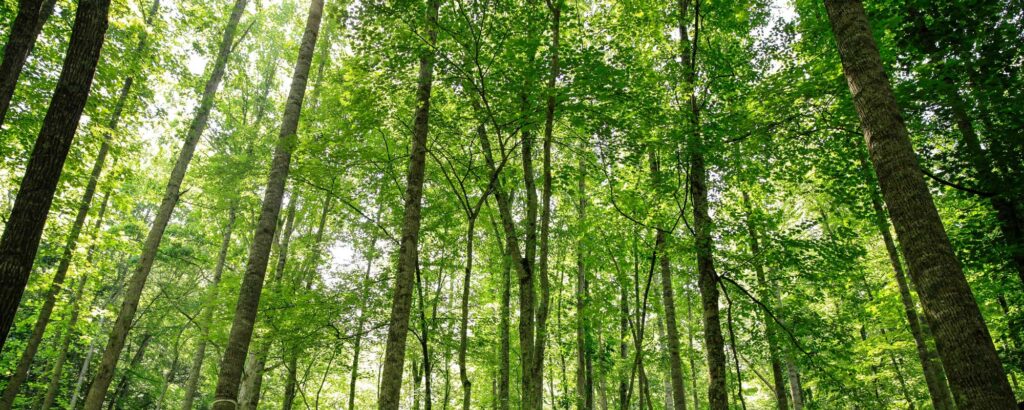 Keenan Phillips
Tiny House Academy Director and Content Customer Support
Keenan (he/him) has been tinkering and building since he could walk. In his early childhood his parents were building a house, so he saw the many phases of construction and became enamored with the process. So much so that touring the houses of neighborhoods being developed was a great joy and regular activity. An older neighborhood friend taught him to repair bicycles. As a teenager he enjoyed skateboarding, but skate parks were sparse and far so he started building his own ramps where he learned many structural engineering concepts first hand. He managed to get 2 years into an engineering degree before realizing he didn't actually want to do that, and got back to his roots by working in a bike shop as a mechanic for several years, and then getting back into construction from there.
He had always dreamt of building his own home and finally embarked on his "not-so-tiny" house on wheels (it's a double and a half wide…) in 2014. This led to the accidental beginning of his business KSPhillips Contracting where he has built several tiny and larger homes as well as small, medium, and large renovation projects for friends and neighbors who realized his abilities. In 2020, he started teaching for the Wild Abundance Tiny House Academy and in January 2022 started helping with leading its direction. He also teaches the foundation built house in the In-Person Tiny House Build classes. When he's not doing any of the above he's likely in his garage working on his rally race car or out in the woods (legally) racing and potentially becoming a part of the scenery somewhere in the country.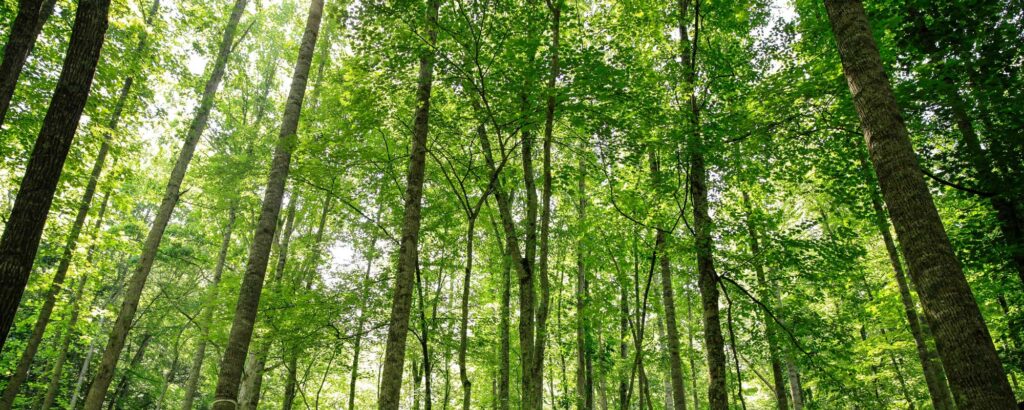 Natalie Bogwalker, Director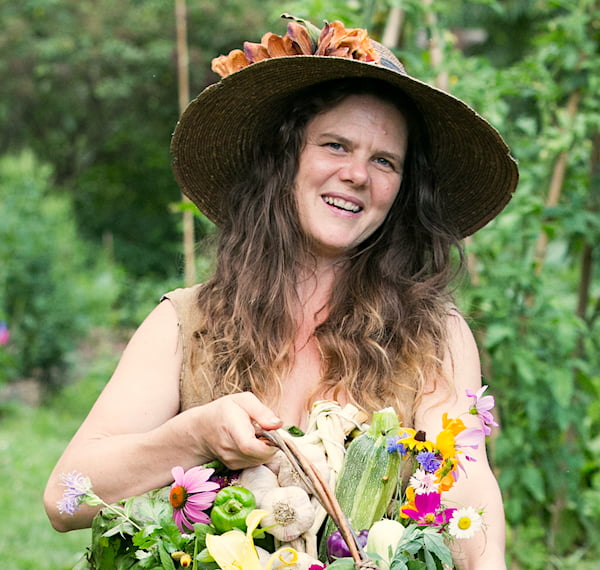 Natalie (she/her) is the visionary behind Wild Abundance, as well as the founder, director, and an instructor for many classes. She also dreams up new classes, is a big part of curriculum development, manages the campus and designs buildings. Natalie is passionate about teaching and sharing skills to help all kinds of people live in an empowered and earth-centered way. This includes her staff, and the skills of running a cooperative and sustainable values-based business.  
In 2008 Natalie founded the Firefly Gathering, an earthskills gathering focused on bringing people together to teach and learn. Under Natalie's management, Firefly became the most well-attended event of its kind in the country, and the only one that was led by a woman. Natalie felt a strong desire to see the impact of sharing these skills with people throughout the year, not just at a once-a-year event, so in 2010 she founded Wild Abundance. 
At its inception, the school was a one-woman show with the goal of teaching people important skills (and earning enough of a living to keep doing that). As Wild Abundance has grown and matured, Natalie has embraced her role as a leader and an ecologically and socially-minded business person. (This has been challenging, given her anti-establishment, anti-capitalist, and anarchist background). She now works collaboratively with her beloved staff to create and innovate, so that Wild Abundance can be wildly successful at embodying and spreading its core values and growing its influence as an inspiring force of positive change in the world.  
Natalie and her family live at the Wild Abundance homestead campus in the Southern Appalachians. She balances her time between managing the logistics of the school, teaching, tending the garden, building, playing with her daughter, visiting wild places, connecting with her community, and basking in the beauty of nature. Read more about Natalie's life and adventures here.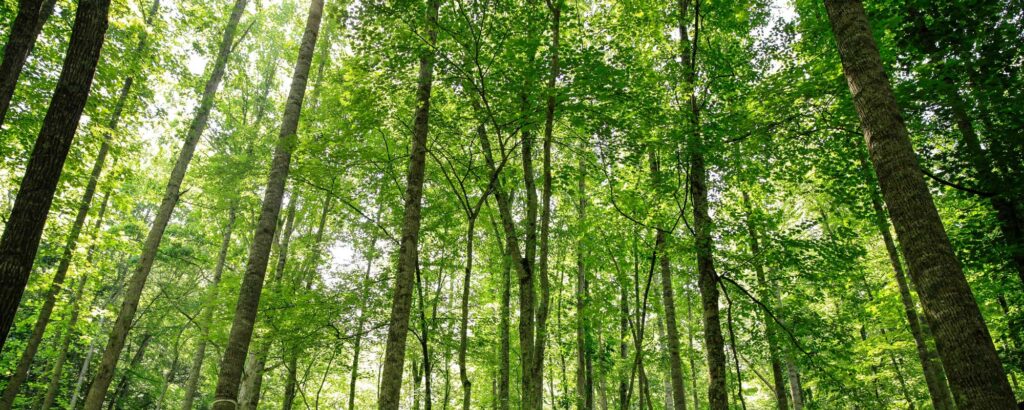 Nicole Peterson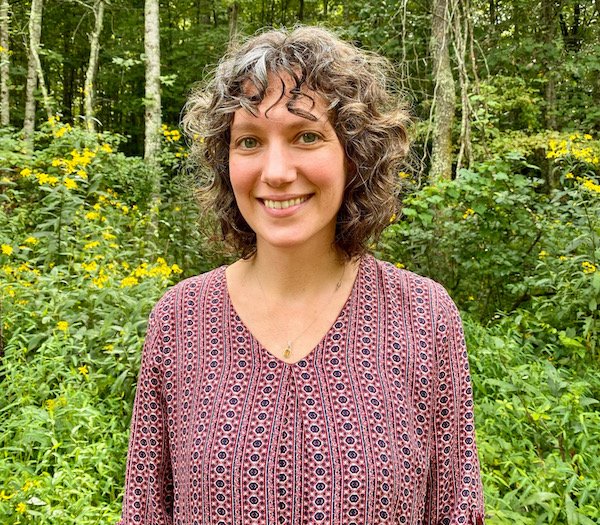 Operations Manager
Nicole (she/her) joined Wild Abundance in the spring of 2022. She moved from Minnesota– where she was a civil engineer and project manager– with her family in 2020. In 2021, she received her Permaculture Design Certificate online from Earth Activist Training and became re-energized as she contemplated delivering projects that better modeled nature's ecosystems for building community, health and resilience. As she navigates this career pivot, she has been grateful to serve Wild Abundance. Nicole's experience in the Wildcrafting and Medicine Making Intensive in 2021 left such an impression on her that she wanted to be part of the team. In addition to contributing to her family and community, she finds passion being outdoors, among the elements and the plants. Nicole also enjoys playing in the kitchen, especially with medicine making.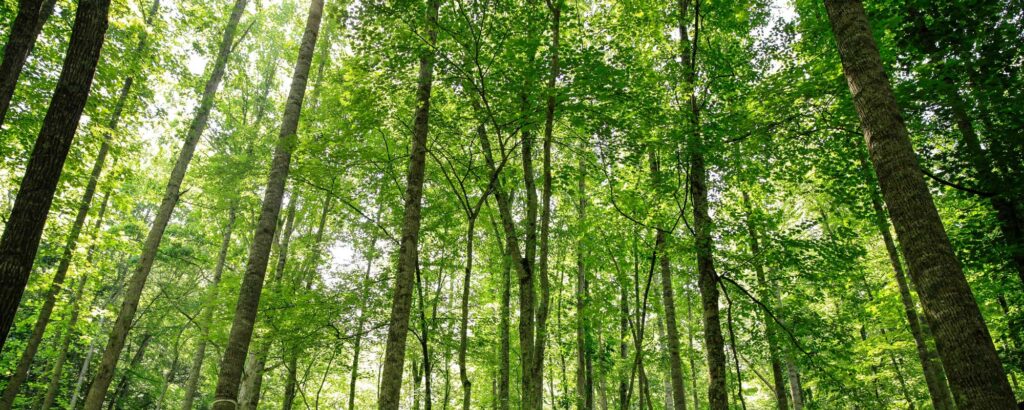 Parham Barber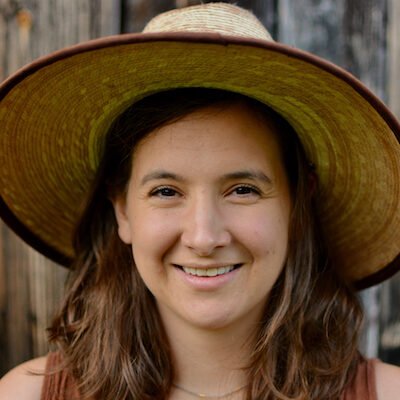 Student Services Coordinator
Parham (she/her) is the Student Services coordinator at Wild Abundance. She started her life with Wild Abundance as a student in the Permaculture Design and Earthskills Nine Month Immersion Program in 2020 while she was also simultaneously growing a baby. At the end of the nine months, right before she was about to give birth, her class planted an orchard on her land. The orchard fulfilled her dream of having an abundance of perennial foods right outside her door for her family and her community. Parham enjoys working with the students at Wild Abundance because "folks who seek out our classes tend to be ready for new ideas and eager for personal growth." Parham spends her time gardening, writing poetry, playing music, singing, growing tempeh, practicing qigong, foraging, being in nature and mothering.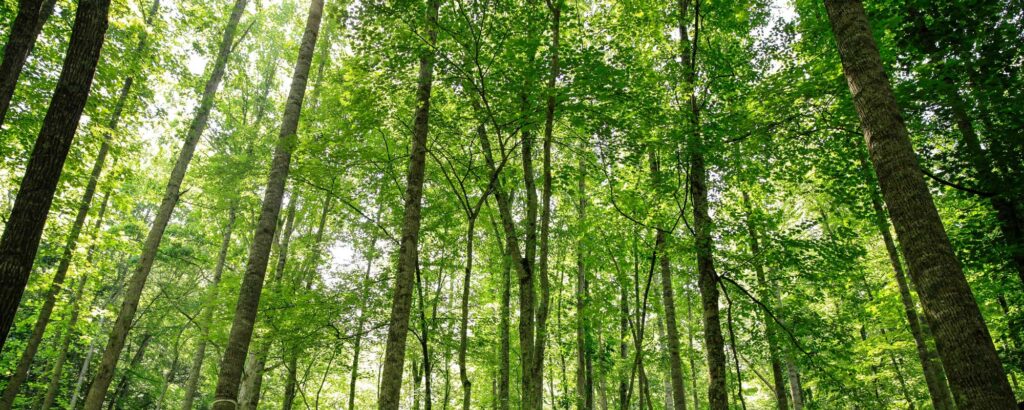 Tyler Lavenburg
Assistant Site Manager
Tyler (he/him) is a life-long student of many things. Over the past 15 years, he has been devoted to learning and teaching core skills of traditional living, from wild foods and basketry to hide tanning, bow-making, flint knapping, pottery, and most any other natural materials he can get his hands on. He is a maker at heart. 
While teaching and living these traditional skills, Tyler has worked as a carpenter and earth-scaper for many years. He has built barns, houses, remodels, historical building replications, and pretty much all things shelter. He really strives to offer these skills in service to the community, empowering more people to take shelter into their own hands. 
Photographers
Wild Abundance is fortunate to have worked with many talented and lovely professional photographers over the years. We're listing them here, in order to honor their work and credit their incredible contribution to our school.
Merideth Garrigan – A Spot in Time Photography
Alivia Ruiz – Dulce Ruiz Designs
Natalie Bogwalker
Laura Ruby
Taylor Blake
Mason McDonald – Art Before Comfort