They're engaging, dynamic, deeply knowledgeable, experienced and, at times, completely hilarious.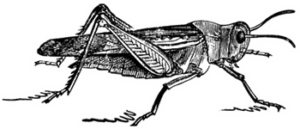 Natalie Bogwalker
Founder and Director of Wild Abundance; Instructor for Hide Tanning, Permaculture & Gardening, Homesteading, Foraging & Medicine Making, Carpentry & Natural Building, Rewilding, and Women's Empowerment
Natalie is the founder and director of Wild Abundance.  She's passionate about teaching and sharing skills that are essential for living harmoniously within the natural systems of the Earth.
She and her family live at the Wild Abundance homestead campus in the Southern Appalachians. Natalie spends her time harvesting in the wild, building, gardening, planting, putting up food, growing, teaching, connecting with the community, and playing with her daughter.  Amidst all of this she's constantly scheming about how to introduce more people to Earth-based living, while worshiping the beauty around her.
She teaches at the Chestnut School of Herbal Medicine, the Maps meet and Earthskills Rendezvous, and has given talks at FSU, Southern Adventist University, Tulane University, Ohio University, Vanderbilt University, Western Washington University, and many other places. Natalie was also featured in Morgan Spurlock's documentary Freedom in America and appeared in the National Geographic series: Live Free or Die, in an episode titled "Butchers and Builders." Natalie holds a B.A. in ecological agriculture and, more importantly, has studied with teachers who have deeply enriched her perspective, including Juliet Blankespoor, Margaret Mathewson and Frank Cook.