A Rewilding Retreat for Women: Reconnect and Remember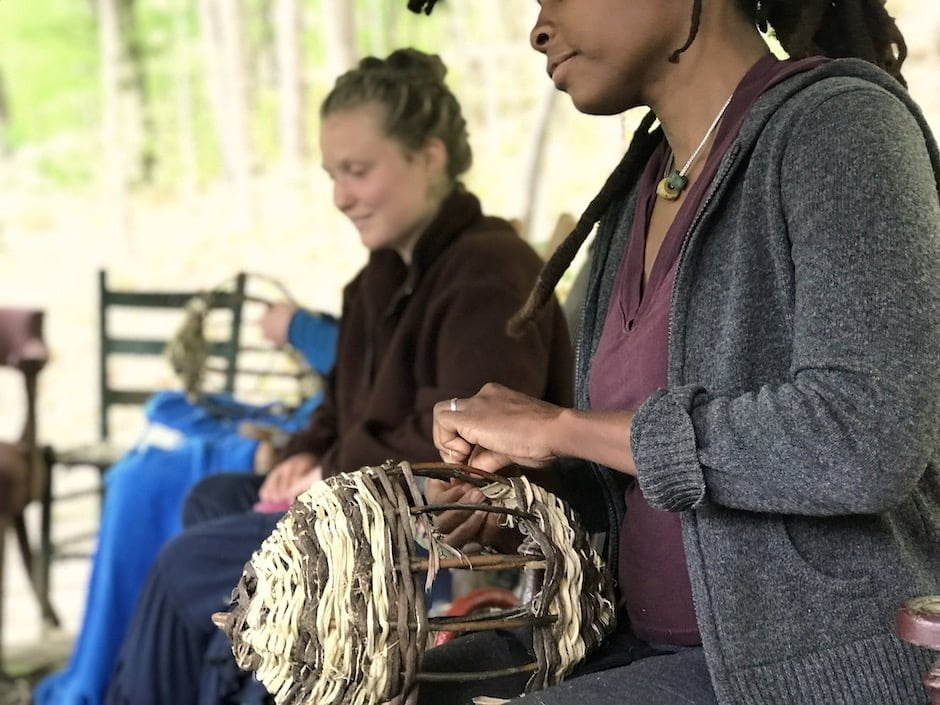 Nourish yourself with a long weekend retreat full of reconnection and rejuvenation by engaging your hands and heart.
Rewilding for women is a supportive, collective opportunity to learn ancient, archetypal skills, commune with your sisters, explore your own depths and fortify your connections with yourself and the generative, Earth.  
---
What our students say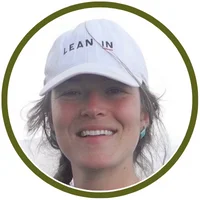 Kate Weschler,
South Carolina
High School Spanish Teacher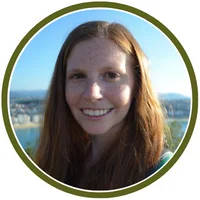 Stephanie,
North Carolina
Homesteader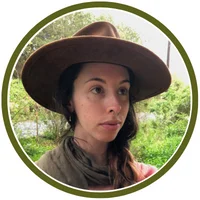 Aileen Marie Peterson,
North Carolina
Massage Therapist and Birth Doula
Rewilding is about integration, not about going back in time. It's about making space for the ancient, undomesticated part of ourselves to come forward, even in the modern world.

As women, we have a deep physiological and spiritual connection with creation. Rewilding is a way to nurture and animate that innate connection. No matter our backgrounds, all of us have female ancestors who lived with the rhythms of Earth's patterns and cycles. Indeed, women's relationships with plants, animals and spirits have been foundational to human culture for millennia. This rewilding retreat offers an opportunity to revitalize those connections and to reclaim the power and grace of your womanhood.
---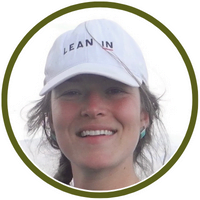 "The Women's Rewilding weekend was nothing short of magical. The instructors were compassionate and facilitated a nurturing space for connection and reflection; I felt so inspired by the depth and naturalness of our conversations. To this day, my heart yearns for the freedom and empathy I experienced at Wild Abundance, and it was this course that continues to fuel my quest of healing, compassion, and wonder."
– Kate Weschler, High School Spanish Teacher, South Carolina
---
We'll co-create a supportive, inclusive environment.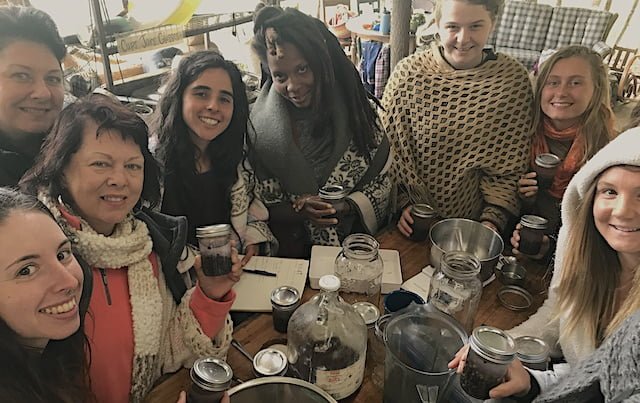 This class is open to all women, including trans and femmes.
In this rewilding retreat, we focus on cultivating a safe, inclusive, supportive, relaxed and fun learning environment, in which students with beginning to intermediate skill levels can thrive. While we will be doing hands-on projects, this is not an outcome-oriented class; you won't be pressured to work more quickly than is comfortable for you. The women's rewilding weekend is about liberating our minds and hearts to express themselves creatively, not about measurable accomplishments.
---
Learning together with our hands and hearts.
During this special weekend, we will learn and practice some of the essential, beautiful skills and rituals that have woven us together for millennia. We'll gather around an altar and a fire to share stories, rituals, and prayers. Together, we'll explore traditional crafts, self-care, wild foraging, medicine making, and more. 
With the loving guidance of wise women from diverse backgrounds, we'll learn to nurture the feminine strength within each of us that has sustained our ancestors and that springs directly from the Earth. As we practice ancient skills and explore timeless ideas, we will connect with each other and with the nature of womanhood, throughout the ages and across all walks of life.
---
What is rewilding?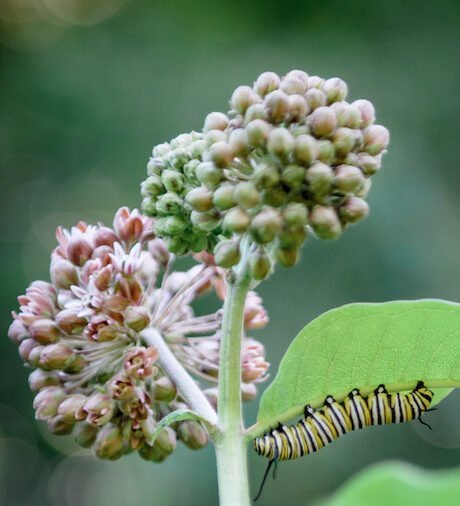 Rewilding is a term that was first used in wildlife conservation. In that context, it refers to the restoration of land to a wild, uncultivated state, including the reintroduction of native plant and animal species. Human rewilding is a process of restoring our inner landscape and lifestyle to a more primal and natural state. In this case, we are welcoming home our instincts and innate connection with the natural world. Rewilding is a process of reawakening the essential nature that lives within each of us.
Through rewilding, we connect with our truest selves and our roots in the living world.
As a result, we're able to access a much-needed inner compass to help navigate our busy, modern lives. Even though we all have a deep well of creativity, healing, and wisdom within us, many of us have forgotten how to get in touch with it. Rewilding is a path toward remembering.
---
Why is rewilding for women important?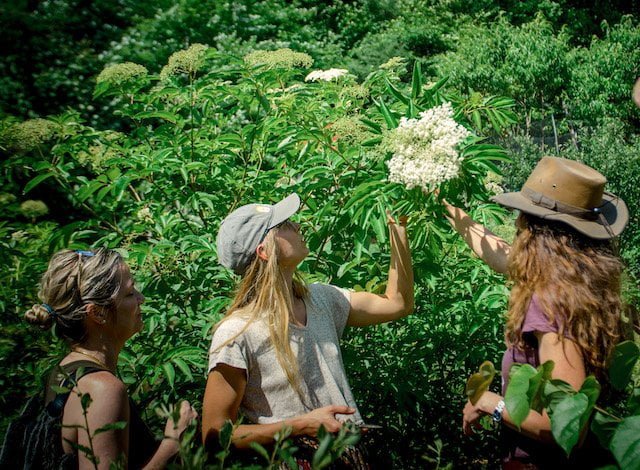 We believe that empowered, grounded, earth-centered women are an essential part of a healthy world. But it can be hard to embody these qualities with the pressures of daily life, especially if we feel isolated or alone! In the face of rampant ecological and social upheaval, it's easy to feel overwhelmed or powerless. In these modern times, we organize our lives on our phones, communicate via the Internet, and live in a culture so very estranged from each other and the Earth. Yet, the power and wisdom of the wild world continues to speak to us, and through us.
---
Rewilding is a way to listen to that untamed voice. Through this process, we can reclaim the innate strength to show up with integrity in our own lives, our communities, and the wider world.
Now more than ever, it is vital for us to come together to reconnect and to remember what it means to be human and female, in order to nurture a thriving future.
---
What to Expect in This Weekend Rewilding Retreat: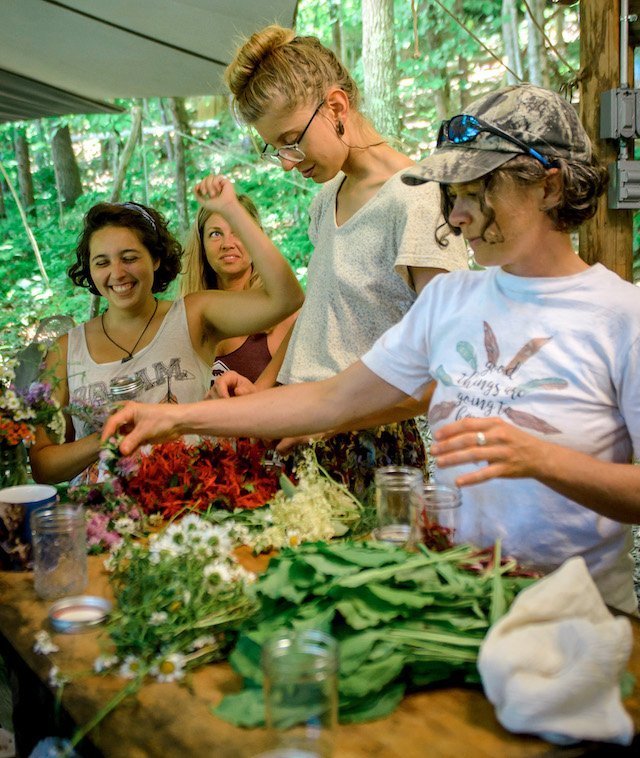 Over the course of four days, we will gather for morning and afternoon sessions with a wonderful group of wise women. There will be time for discussion, reflection, ceremony, exploration, hands on learning, and space for dropping in with ourselves, the land, and each other.
We will create a container together during this time that allows for depth and integration. There will be invitations to lean into vulnerable spaces, providing fertile ground for new growth. Within this there will be moments for learning new skills, for coming together as a group, for one-on-one connections with sisters, and for quiet contemplation with ourselves and one of our greatest teachers, the living Earth.
Please note: this weekend of rewilding for women involves spiritual practices such as prayer and ritual, but it is
not a religious class
. Animism, or the belief that there is Spirit/aliveness in all things, was the first "religion" of humanity everywhere. Let us rewild our own spirits by working with the powerful, wild energies of the Earth. 
Throughout the rewilding retreat, we will collectively tend an altar. There, we'll honor goddesses from various traditions, the animistic elementals, as well as the essential female archetypes of maiden, mother, matriarch and crone. Specifically, our altar-tending will include making offerings, prayers, and other rituals based on the backgrounds and training of our instructors. The women who lead these ritual practices will be speaking and teaching from their own cultural identities and acting from a place of honoring, with permission and respect. 
---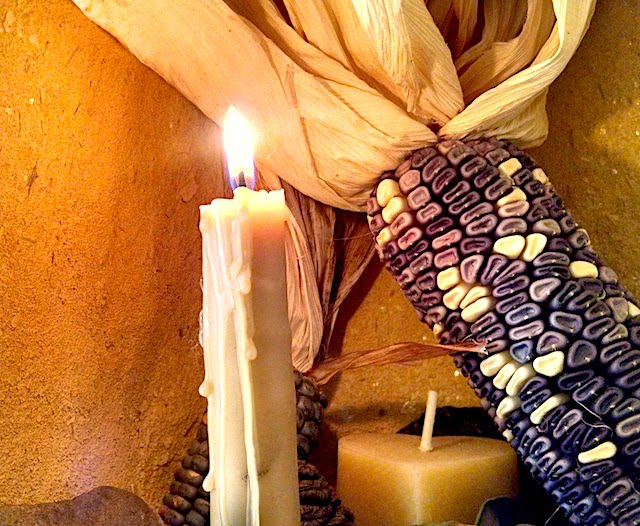 All are welcome, regardless of your personal beliefs and practices
Students are invited to participate as they feel moved, and nobody will be pressured to do anything that doesn't feel right to them. 
Most class sessions will include a hands-on project or craft, along with an in-depth discussion of its personal and cultural significance. Part of the magic of rewilding is the weaving together of our physical, emotional, spiritual, and intellectual bodies. For this reason, we'll be working on projects that embody and explore essential aspects of our womanhood.
---
Skills and subjects we will explore, in a relaxed atmosphere that honors both ambition and repose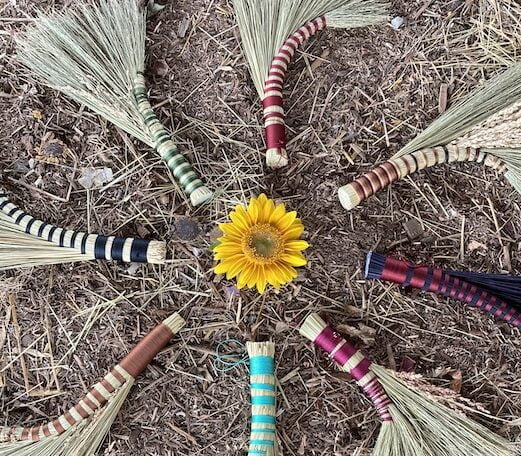 Basketry

Reconnecting with our wild women within

Traditional broom making

Honoring the stages of women's lives through seasons, cycles

Wildcrafting and plant medicine

Wild foods cookery

Earth-centered self-care 

Altar building & tending

Breath-work
---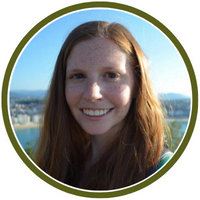 "I would recommend the Women's Rewilding Weekend to any woman looking for deeper connection to herself, her community, her heritage, her spirit, and the natural world."
– Stephanie, Homesteader, North Carolina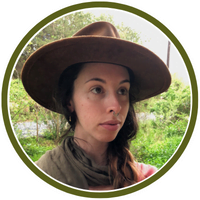 "I highly recommend this workshop, and all of the courses offered at Wild Abundance, to anyone with that deep ache, that unrelenting longing for something different, something old, something wild, something once lost that can be found."
– Aileen Marie Peterson, Massage Therapist and Birth Doula, North Carolina
---
Instructors
---
Class Location
This class is held in Barnardsville, at the Wild Abundance Sanford Way Campus
Wild Abundance's original home campus is on Sanford Way in Barnardsville, NC. It boasts many gorgeous and functional features, all crafted lovingly by ourselves and our community of students, friends, and neighbors. We've got a bountiful leaf-shaped organic permaculture garden; a food forest including delectable perennial beds; a log cabin built out of trees from our own growing forest with a light straw clay addition; a cob oven; an outdoor classroom/wood shop topped with solar panels, and a stunning wattle and daub outdoor kitchen and classroom featuring a handmade sun motif sculpted out of clay by the hands of our students. This campus is tucked cozily within a small neighborhood on a narrow gravel road. It's a year-round home to our director, Natalie Bogwalker, and her family. It takes about 25 minutes to get here from Asheville.
Please note: our campuses are all unconventional, with rustic amenities and uneven ground. Read more
about our campuses here
.
Local Accommodations and Facilities
Wherever you're coming from, you're welcome to pitch a tent in one of our flat camping spots in the woods or field, or to tie a hammock in the forest. If you live locally, you may prefer to commute to Wild Abundance from Asheville (25-30 minute drive). If you choose to camp, please bring your own bedding and rainproof tent or tarp. In the early spring and late fall it can be cold at night, so please bring warm bedding if you'll be here before May or after September. We have a lovely outdoor kitchen equipped with a stove and running water, an outdoor shower, and an outhouse available to campers.  In extremely cold weather, the sink and shower may be out of operation due to water freezing.
If you prefer something with more creature comforts, we suggest you browse Airbnb for numerous options close to the campus. You can also check out local motels and B&Bs within a 10-15 minute drive to Wild Abundance. We'll send a list of links to several options (with varying amenities and prices) in a welcome letter upon registration.
---
Registration Info
Pricing for Women's Rewilding
Regular Pricing: $700 – $1,400
Please pay what you can afford.  The median price is suggested to help cover the full cost of hosting this class. Please select the low end of the sliding scale if you are low income. If your household income is over $115,000/year, please select the maximum fee. Please place yourself in this range where you deem appropriate, based on your income.

Join the INTEREST LIST to be the first to know about next year's class sessions
You'll also receive our newsletters