Save money on your tiny house without compromising quality.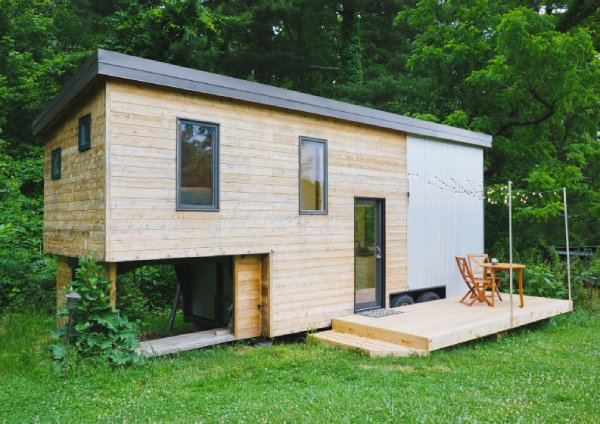 Are you excited to shrink your environmental footprint and your budget? Building your own tiny house can be a creative, exciting, and empowering way to do both.
When you build your own tiny house (or not-so-tiny house), using your own two hands, you have control over the design and materials. It's a powerful gateway into homeownership, and a great way to reduce your ecological impact and engage your imagination, compared to conventional housing.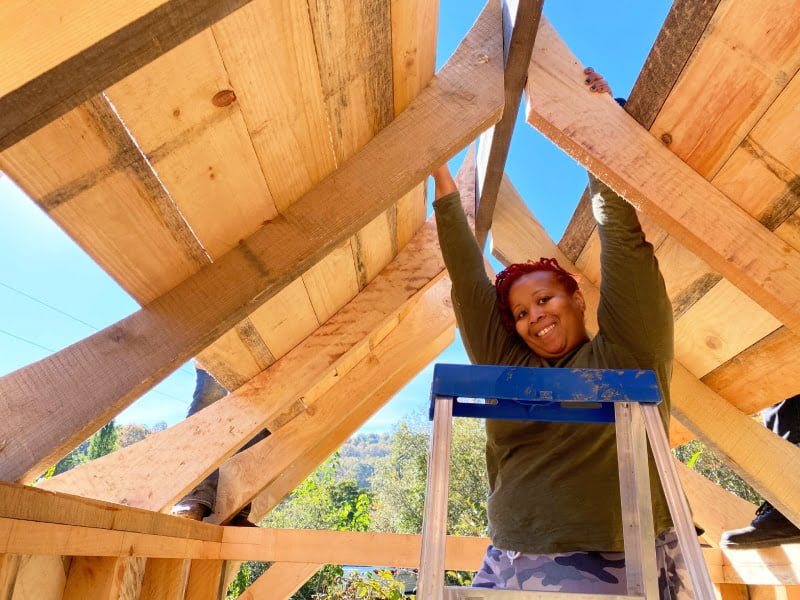 Building your own tiny home can mean saving money on housing, if you plan well and source smart. But the truth is, any building project can have a huge price tag, especially with the highly unstable costs of lumber and other building materials.
This class will help you get the best out of your tiny house building adventure, for the least amount of money. 
What you'll learn: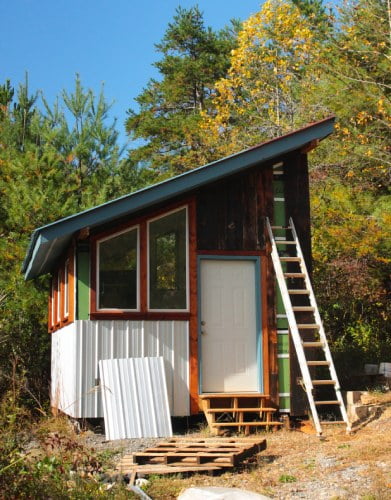 Our top 10 ways to save money while building a tiny house run the gamut, from sourcing materials, to leveraging community support, to planning and designing for lower costs. 
Here's a sampling of some of the subjects we cover:
which materials to salvage, and which are best bought new 

non-trailer options for mobile and permanent foundations

 

the best sources for salvaged and seconds

time = money; labor sucks, and how to avoid them

which tools to buy and which to borrow or rent 

Is it cheaper to buy or build your own tiny house?
Anyone can build a home!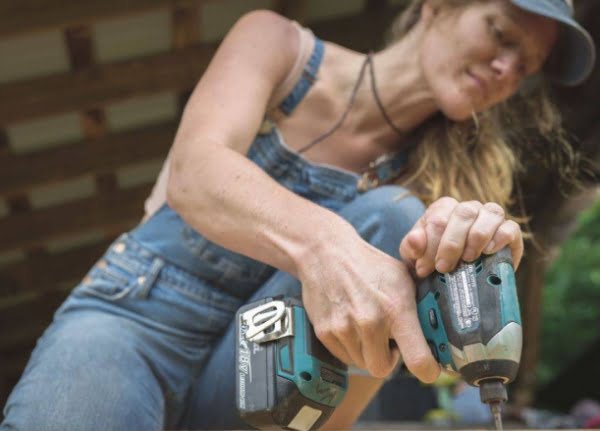 Tiny house building isn't just for contractors and carpenters. In fact, over the past 10 years, we've taught hundreds of folks with vastly different experience levels the skills they need to build for themselves. 
Affordable vs. ecological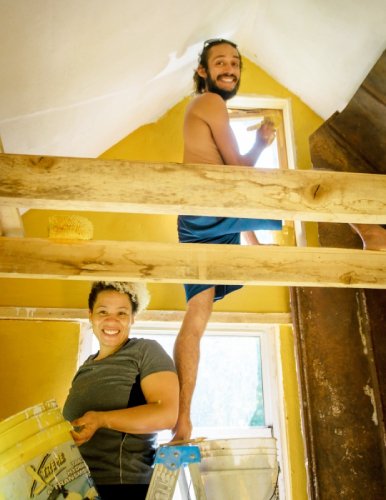 Do you think that in order to be ecologically conscious, you have to spend more money? We're here to bust that myth. 
In fact, many of our money-saving tips are also good ways to reduce waste and ecological impact. That's because we approach tiny house building from a unique perspective: we came to tiny homes from a background in permaculture, sustainable living, and natural building. 
Deals can be deceiving!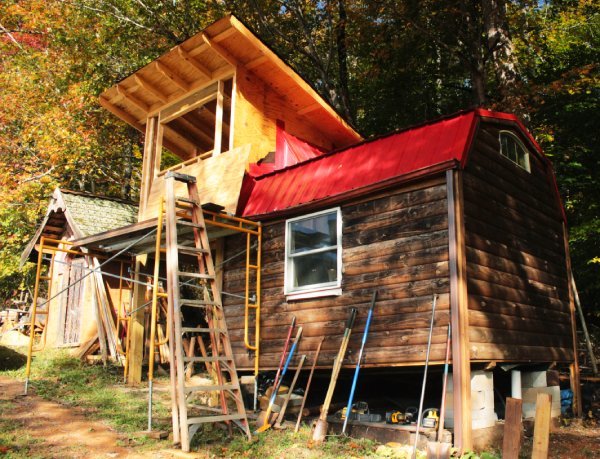 It's true that building a tiny house can be much more affordable than building a larger home. But it's easy to spend more than you expect on any building project. What you'll learn in this class will help you minimize costs in the best ways possible: those that work well. 
If this is your first time building a home and you're on a tight budget, you may jump at the opportunity to get any used or salvaged materials. 
The problem is, using this stuff can sometimes cost you more overall in terms of labor, headaches, or money, especially if incorporating it means adapting your design. The worst is if these materials need to be replaced in the relatively short term, which happens more often than you might think! 
This class gives you a plethora of tips to avoid costly mistakes on "good deals," and teaches you to cut only the right kinds of corners.  
Unveiling hidden costs
Some methods for saving money and building ecologically can have the unintended consequence of doubling or even quadrupling the amount of labor that goes into a building. In this class, we unveil some of these hidden time and money sucks.
Learn from experienced tiny home builders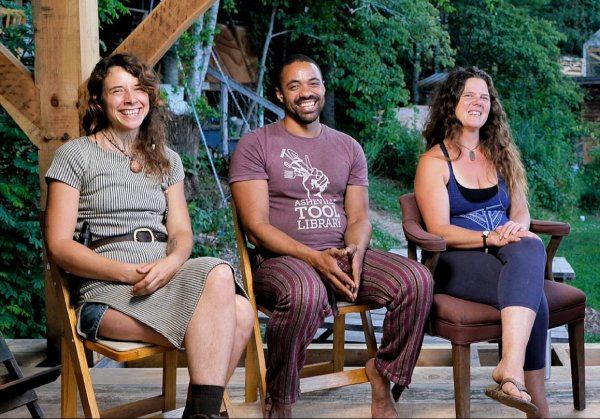 Your lively and engaging instructors are three seasoned tiny home builders and lovers of unconventional construction — especially buildings by and for the people who live in them. These folks don't just have experience building tiny, they all live in tiny (or not-so-tiny) homes that they've built for themselves. 
Throughout the class, you'll get a chance to learn from their experiences. Plus, you'll hear anecdotes and examples from real-life tiny house building projects that will ground and personalize everything you learn. 
Lifetime access and VIP status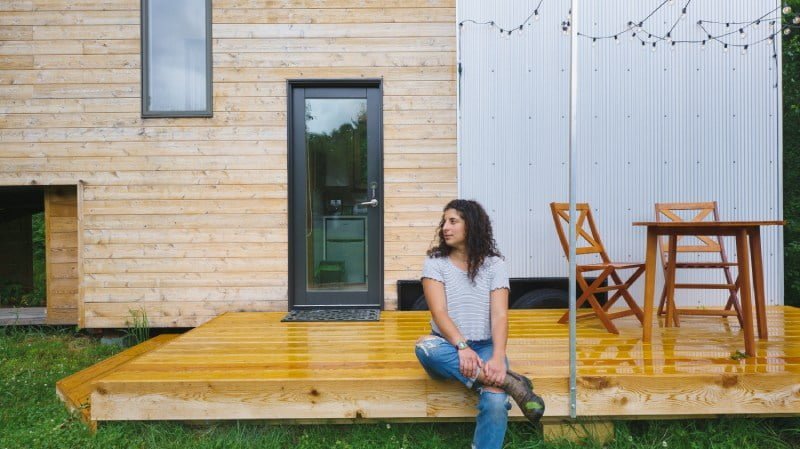 You might be ready to start building tomorrow, or you may still be in the dreaming phase of your tiny house journey. Not to worry — we've got you covered either way. When you sign up for this class, you'll have access to the materials for life. 
In addition, we'll share a special offer with you when we open our comprehensive Tiny House Academy for enrollment.
---
Registration Info
Sign up to receive FREE instant access to this class
You'll also receive our regular newsletters, including special offers and great free content