Wherever you live, you can get the skills you need to live an Earth-based life.  Our online classes are here to support you on your path to sustainability and connection with the natural world.  In them, we teach practical skills with thorough instruction, plus we share our inspiration and enthusiasm for living with the cycles of nature.  
You may live super far away from folks who have earthskills to share, or maybe you don't have time to take a scheduled, in-person class.  
Either way, our online classes will help you learn the skills you need.
---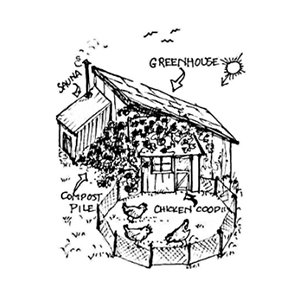 Upcoming Classes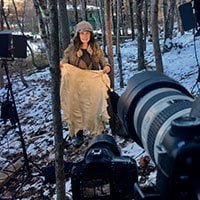 October 15 - December 31, 2020
Learn from expert brain-tanners the process of transforming deer hide into soft, supple, beautiful buckskin, suitable for fabulously comfortable clothing and accessories. Leave the class with your very own finished hide tanned in the traditional and completely natural way.
Learn More
Our goal is to produce online classes that bring high-quality instruction to people who otherwise wouldn't be able to learn.  We truly believe that learning skills opens the door to feeling empowered and connected. And, when we feel empowered and connected with each other and the world, a more positive future is possible.  
Let's use modern technologies like the Internet to spread powerful information and teachings that bring us in touch with nature.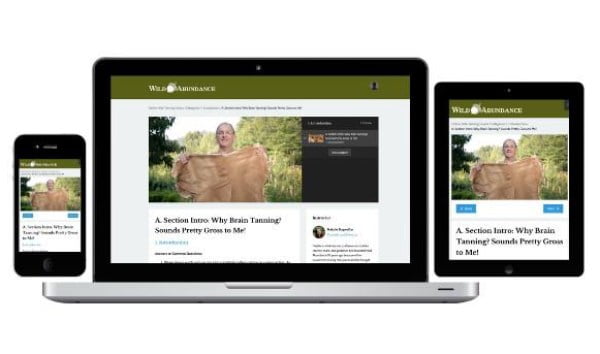 Don't worry if it feels like your community is lacking in teachers and mentors, or if you live remotely. Here in Asheville, NC, we are rich with skilled and talented people who have been teaching homesteading, permaculture, and earthskills for decades. Now we're excited to share all of this wisdom with you, our faraway friends, through online classes.
Maybe your location isn't the barrier, but your schedule. Do you want to live a more sustainable, interconnected life and need the practical skills to get there, but you just can't take time off for a class? Our online classes are here for you. Even as you work at your job or tend to your family commitments, you can also be enriching your life with empowering classes.
Get immediate access to class content for life.
You can take classes at your own pace and spend as much time as you need on the content. What's more, online homesteading classes give you access to instruction for life. When you register for a class, you get downloadable copies of the videos and class manuals. They'll be there for you to refer back to throughout your journey with sustainable living.
Online classes let you learn the material at your own pace, in your own space.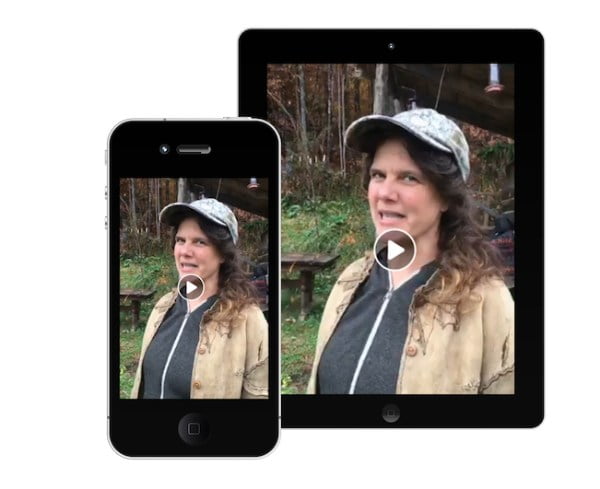 You may be asking yourself, is online learning really as useful as an in-person class? Well, the answer is yes – and no. Clearly, nothing can substitute for a live teacher who is able to dialogue with you in the moment and respond immediately to your questions. On the other hand, our professionally produced videos cover all the details of the subject matter, and you can move through them at your own pace. Plus, you can go back and watch the videos again and again to really absorb the information.  
Additionally, we provide responsive support over email and through videos that directly address your questions and concerns. These are archived and available to you as you move through the material. So, while you don't get an in-person relationship with your teacher, you can benefit from the learning processes and questions of every other student and the teacher's responses to them.    
In these and other ways, an online class can be even more individualized than an in person class.
Have you ever had an experience when you're away from home, and then when you return it feels like it happened in a dream or a parallel reality? When you leave home to take a class, sometimes it's harder to bring the skills and knowledge back into your day-to-day life. In contrast, when you learn at home, through an online class, that learning is interwoven into your normal life. It can be easier to keep practicing your new skills when you learn them at home.
We hope you'll take advantage of this opportunity to extend your lifelong learning through our online classes.