Natural building combines creativity, beauty and sustainability with the practical skills of construction.  When you learn natural building, you can use the nontoxic materials at your fingertips to create ideal structures specifically for your needs.  It's a fantastic feeling to having the confidence and skills to build what you want in a way that's in line with your values.  Populating your home or homestead with beautiful, handmade structures is satisfying and delightful.  
Our natural building school gets you ready to build with practical, hands-on instruction.
---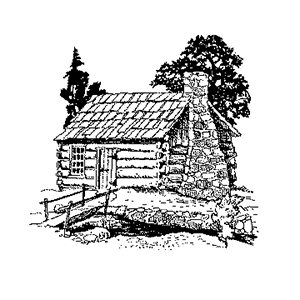 In Person Classes
Online Classes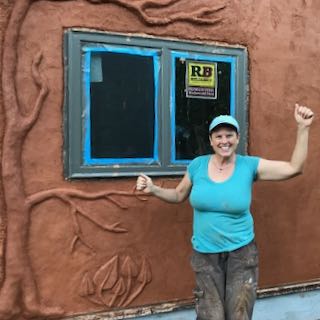 Gain the confidence to design and get started building your own ecological tiny house — wherever you are, on wheels or on a foundation. This in-depth ... lecture series covers the basics and beyond, including natural building option.
Learn More
Every bioregion is different, and different natural materials and natural building techniques may be appropriate in each one.  Our natural building school doesn't just take a one-size-fits-all approach. We teach in depth about the broad scope of natural and sustainable building techniques.  Furthermore, we explore which ones are right for lots of kinds of applications.  
Throughout our 9-month Permaculture Design Certificate Immersion (meets one 3-day weekend per month), we dive into the concepts of designing in line with nature.  If you're excited about natural building and the many other elements of permaculture design, this is the program for you.
Our instructors have decades of experience.  Throughout our courses, they offer practical tips and personal stories.  In addition, they share examples of how to look at different situations and applications creatively.  When you take one of our natural building classes, you'll come away feeling ready to tackle your own project, not just re-create what you worked on in class.  
The natural building workshop that gets you ready to build your own tiny house. 

If you want to build your own handmade house, our tiny house workshop is perfect for you.  It covers the bases of tiny house planning and construction.  In addition to this, we incorporate natural and sustainable techniques, materials and design.  The workshop is a full 8 days, during which time we build an actual tiny house for a member of our community. We also get our hands dirty with natural building modalities like log-cabin chinking and earthen painting.  Plus we discuss many smaller-scale natural building projects like how to build a cob oven (specific projects change each year). 
Permaculture design informs all that we do, so our natural building school considers the bigger systems that buildings are a part of.  We love tiny houses because they are lower impact and more flexible than larger constructions. Combining how to build tiny houses with natural building is very complementary.  Both are important parts of the path toward sustainability.
Part of our natural building school is just for women and the female-identified. 

Over the years, we've noticed that women feel just as excited about building as men, but fewer women feel comfortable with carpentry.  That's why we offer a few building classes just for the female-identified.  Our basic women's carpentry course is a primer on hand and power tools, using wood, and getting comfortable with the basics.  We also offer an advanced women's carpentry course that goes a step further and includes structural building.  Both of these classes are part of our natural building school so that female-identified people can get up to speed and feel confident creating the projects that inspire them.