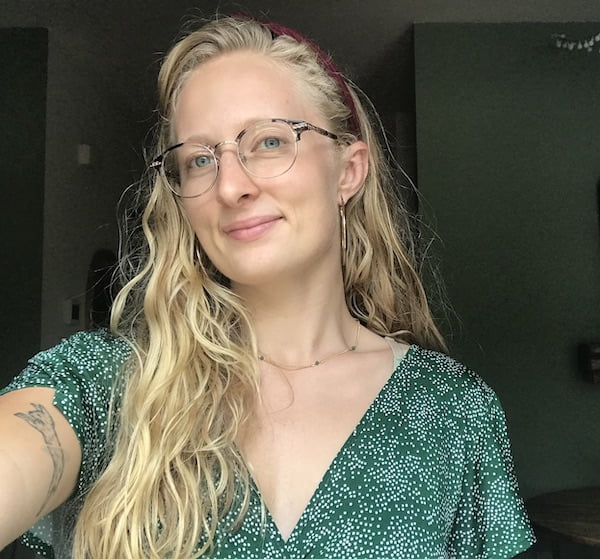 Chaos Manager/ Natalie's Personal Assistant
Originally from Florida, Kaylee (she/her) joined the Wild Abundance team in early 2021, after moving to NC. At the time, she didn't realize how much of an impact the mountains, rivers, and the people who inhabit such sacred land would have on her life. Now it's hard for her to picture ever leaving.
When she applied for the job, she had never heard of Wild Abundance, but immediately felt aligned with and excited about their mission (and especially excited about working in an earth-centered space). Kaylee organizes schedules, travel, meetings and helps make Natalie's life function smoothly amongst the chaos of so many moving parts to leave Natalie space for all all of the cool and amazing things that she does. Kaylee is filled with gratitude that the beautiful Wild Abundance homestead is where she gets to come to work. Kaylee does similar work for a few others in the community. When she's not working you can find her being a hermit with a good book or her journal, practicing jiu jitsu, or at an ecstatic dance. Outside of work, movement arts and words are the pillars of her life.