Earn your Permaculture Design Certificate and transform your life
Two Formats Available:
All Online or
Online Content + Hands-On Experiential Learning at the Wild Abundance Campus
This program is under redevelopment and will open for registration in 2022.
Get on the waitlist to be kept up-to-date!

We also offer a traditional Permaculture Design Course (PDC) that's 12 consecutive days. Check it out if you'd prefer a condensed option rather than the 8-month immersion, and if you're ready to dive in this year.
Your Initiation into Permaculture and a Deeply Sustainable Lifestyle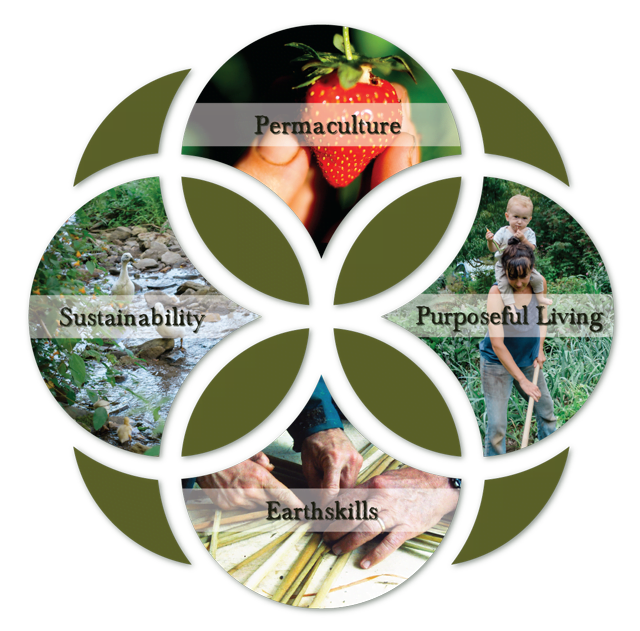 This experiential and/or online course provides students with a broad foundation in permaculture, earthskills and sustainable living. You'll be welcomed into a new way of relating to yourself and with the living world around you.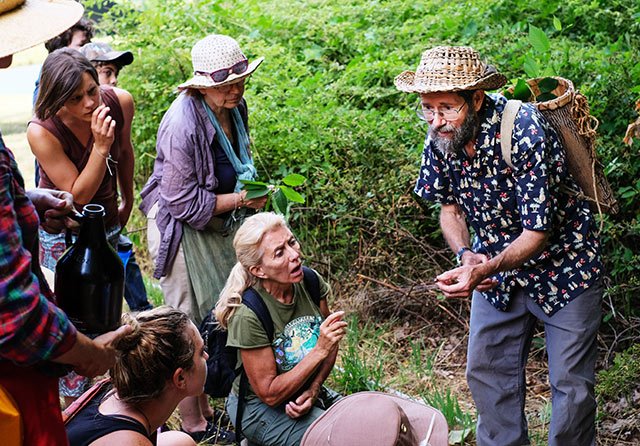 What is Permaculture?
In essence, permaculture is a way of looking at, understanding and engaging with multifaceted living systems for mutual benefit. In practice, permaculture is an interdisciplinary approach to ecological design that uses careful observation and holistic understanding to inform intelligent action. It involves identifying the interrelationships of natural systems and engaging specific tools and techniques to guide human interactions with respect for those systems.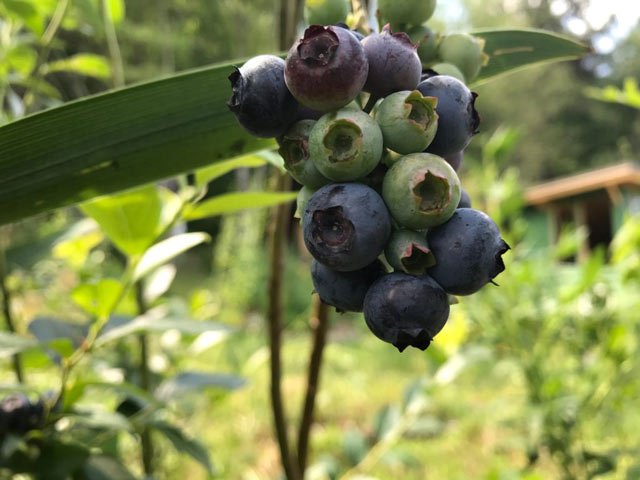 Permaculture is a way to work with nature instead of against it, so that people and ecosystems can support one another. Permaculture looks to nature for guidance as we humans design landscapes, organizations and our lives.
---
What are Earthskills?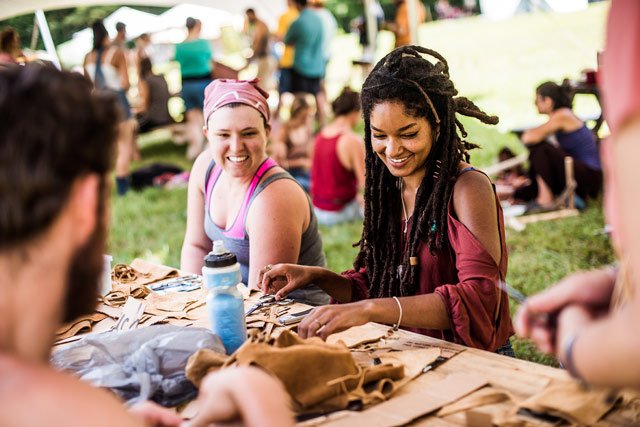 Earthskills are hands-on, experiential skills that connect people intimately and directly with the natural world. They're the skills that have allowed humans to provide for our basic needs – directly from nature and for millennia. A couple of examples are foraging for food, weaving baskets from wild plants and starting fire by friction.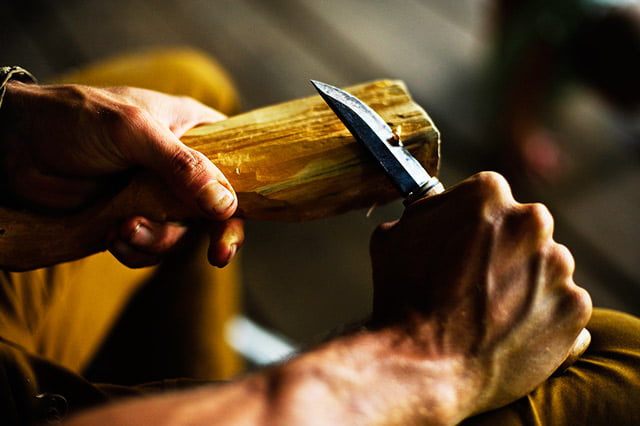 ---
How do Earthskills and Permaculture fit together?
Permaculture shows our modern, analytical minds the complex genius of the dynamic living Earth. Earthskills demonstrate how humans have evolved to be part of that genius. Hands-on earthskills enrich the study of permaculture because they provide a direct, tactile relationship between the student and the natural world.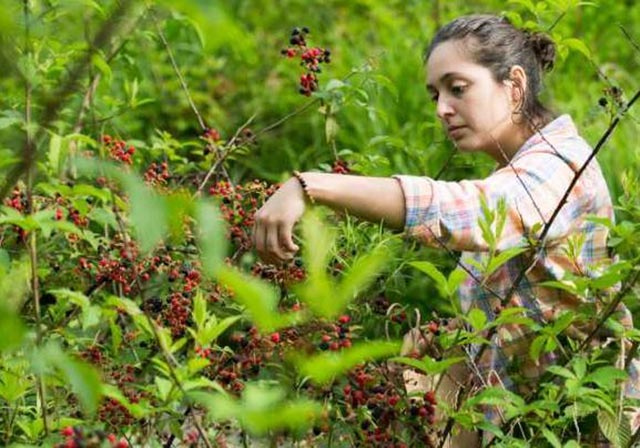 Together, earthskills and permaculture can help you find a deep sense of place and of belonging. Most of us aren't connected with a continuous lineage that ties us to our ancestors who lived directly with the Earth. Yet, all of us have ancestors whose lives depended on a radically sustainable and reverent relationship with the more-than-human world. The lives of those who came before us were built around feeding the Earth which in turn fed them. In the current time, many of us have forgotten how to approach this essentially human task of respectful giving and receiving. The PDC program will help you remember. 
By integrating permaculture with ancient and traditional earthskills, we guide modern people in an exploration of the kind of Earth-based living that's in our bones. In this way, the Earthskills and Permaculture Immersion provides much more than other Permaculture Design Courses.
---
How is the Earthskills and Permaculture Immersion different than a traditional PDC?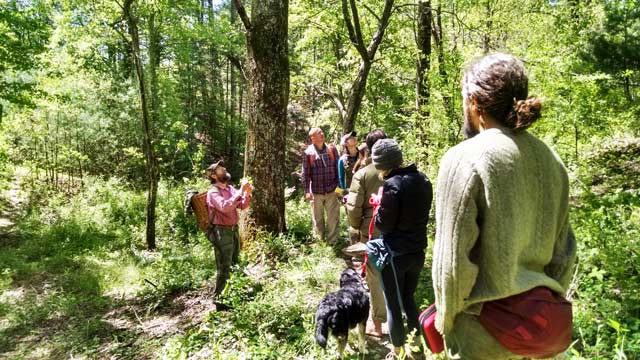 A traditional PDC is an intensive, 10-14 day crash course in permaculture principles, practices and design. The Earthskills and Permaculture Immersion is quite different.
"The Earthskills and Permaculutre Immersion at Wild Abundance is so much more than just a Permaculture Design Course. It supports participants in learning deeply about themselves and the natural world around us. At the core of this program is the journey of self-growth and personal transformation."  – Sarah Amedoro, PhD, Psychologist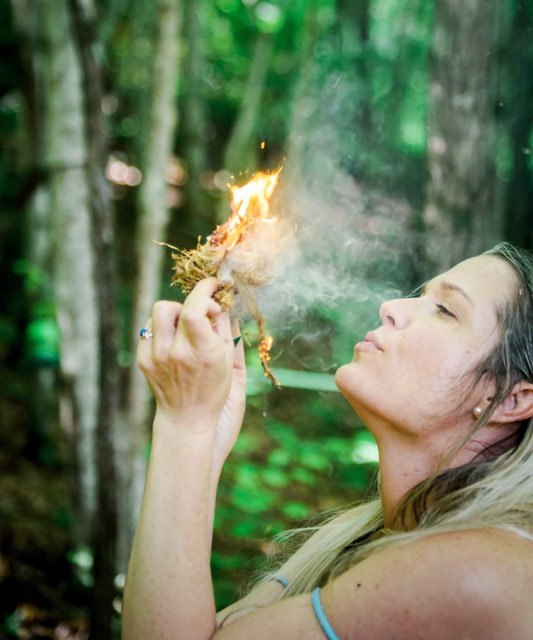 This program spans an entire growing season. It includes lots of content that goes way beyond a bare bones–required curriculum. Plus, the expanded schedule provides time to let the information and experiences of the program really sink in. 
You'll get to mirror the changing seasons as you open to new knowledge in the springtime, ripen your understanding and abilities throughout the summer, and concentrate the bounty of your learning in the fall. Plus, you'll have eight whole months to build a sense of community with your instructors, mentors and fellow students.  
Whether you participate in the fully online program, or choose to add the in-person component, you'll learn from real world examples in an interactive way.
In the in-person portion, we won't just learn about water systems, we'll build them. We won't just study food forests, we'll plant one. This is a chance to get your hands on the concepts you're learning and really root them in your body.  
Who is the Permaculture and Earthskills Immersion for?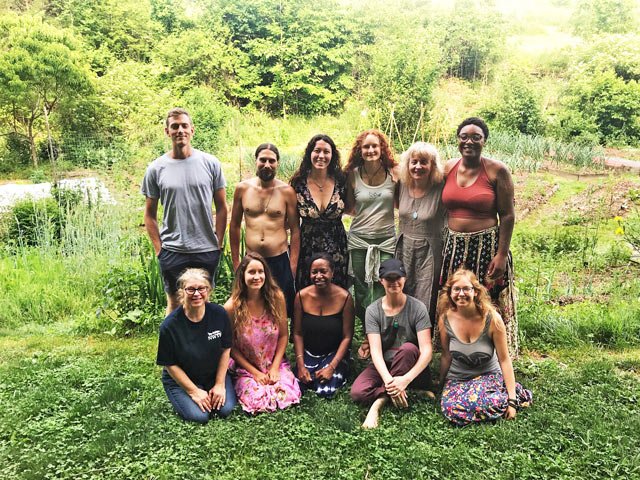 This program is for you if you're yearning to live a life that's more closely aligned with your values and you're looking for guidance and support to help get you there. It's your entry point into the culture, information and skills necessary to move humanity toward a more sustainable, conscientious and resilient future. 
If you're inspired to learn permaculture, to live more closely with the Earth, to build connections in your life and to become an agent of positive change, you've come to the right place for top-notch training and deep-rooted camaraderie. Folks of all backgrounds and walks of life are welcome here. We don't discriminate based on race, gender identity, age, religion, or any other aspect of who you are. We strive to create a safe and inclusive environment for all of our students.
---
You won't just earn your Permaculture Design Certificate. You'll learn practical skills with the goal of living a life of purpose.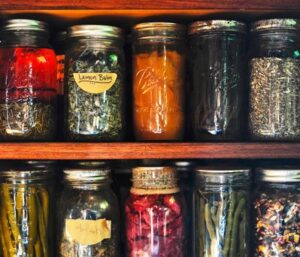 Throughout this immersive program you'll get more:
Opportunities to see and experience permaculture in action, in both rural and urban settings


We'll visit 8 homesteads ranging from ⅛ acre to 100 acres. You'll get to explore, ask questions, sample the foods produced there, and learn from the successes and failures of dedicated permaculture innovators. 

Time to explore and digest what you learn
The variety of activities, reading assignments, projects and lectures will allow you to engage your unique learning style. Plus, since this class spans eight months, you'll have plenty of time to let the learning sink in deeply.
Community building with your fellow students and instructors
Create lifelong connections with people who care about the same things you do. Over the years, we've seen many, many students forge friendships that have become foundational and long-lasting.
Hands-on learning (with guidance from videos, and/or through in-person classes if you opt to add them)
Along with earthskills, we also include many hands-on activities to teach permaculture principles. Nature is the best teacher, so we try to give her center stage. We'll plant trees, eat berries, identify and cook with wild plants, install water catchment systems, install food forests, and much more!
Focus on your personal life path and purpose
We're excited to provide guidance about how to integrate the principles of permaculture into your everyday life. Additionally, we'll show you tools and techniques to find balance and right relationships within the various aspects of your life. What's more, getting your hands on natural materials and your body out in nature will help clarify and hone your own innate, inner guide.
Design time to work toward your Permaculture Design Certificate
This includes more time with food forest design, more opportunities to get design support from your instructors and a whole season to infuse your design project with the layers of knowledge that you will soak up. In this program your design project won't just be an exercise. On the contrary, you'll be working with a real site and real "clients" to create a design that's actually put to use.
---
Plus, you'll be exposed to a curated collection of earthskills that will root the learning in your hands.
We've chosen to include the earthskills that we find most rewarding and valuable. They'll help you get out of your head and into your hands, so you can root the intellectual knowledge you receive in something tangible. Plus, making beautiful things from nature's bounty will increase your confidence and competence.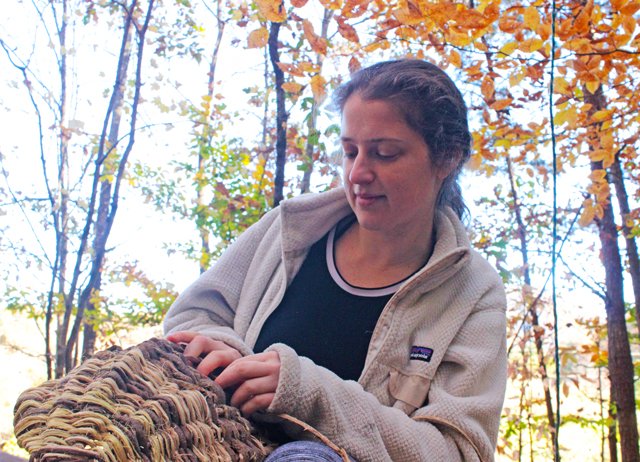 "This basket I just finished is, to me, a symbol of confidence and courage that I can carry with me into all other skills." – Hallie Zeller, Data Analyst, Philadelphia, PA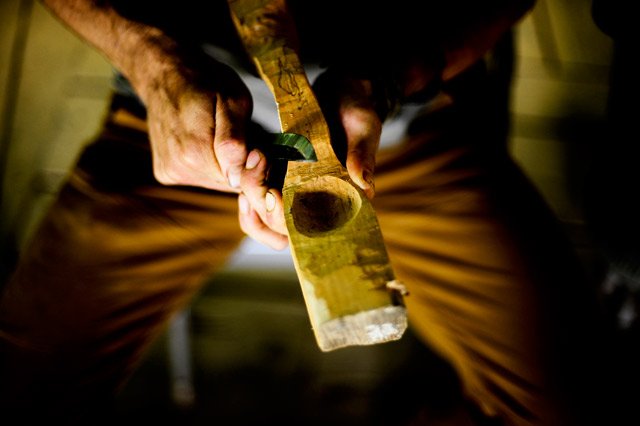 The earthskills that you'll learn in this program include:
Fire by friction

Survival skills

Wildcrafting edible and medicinal plants 

Spoon carving

Tracking and stalking

Cordage (making rope from plant fibers)

Basketry with native vines and shoots

Hide tanning (brain tanning)
---
Bonus for In-Person Students: A ticket to the Firefly Gathering, North Carolina's biggest earthskills gathering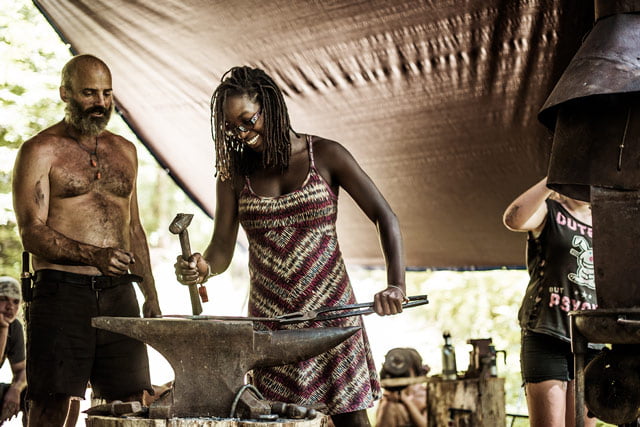 Included in the in-person course is a 3-day pass to the Firefly Gathering. This earthskills gathering is the largest of its kind in North Carolina, and the entire the East Coast. It's a camping environment in a beautiful location that focuses on sharing skills for living more closely with the Earth. Every year, dozens of classes are offered, along with entertainment, vendors and community building. The Firefly Gathering was founded more than a decade ago by Natalie Bogwalker – the Wild Abundance director and one of your primary instructors.
---
Your guided learning goes beyond class time.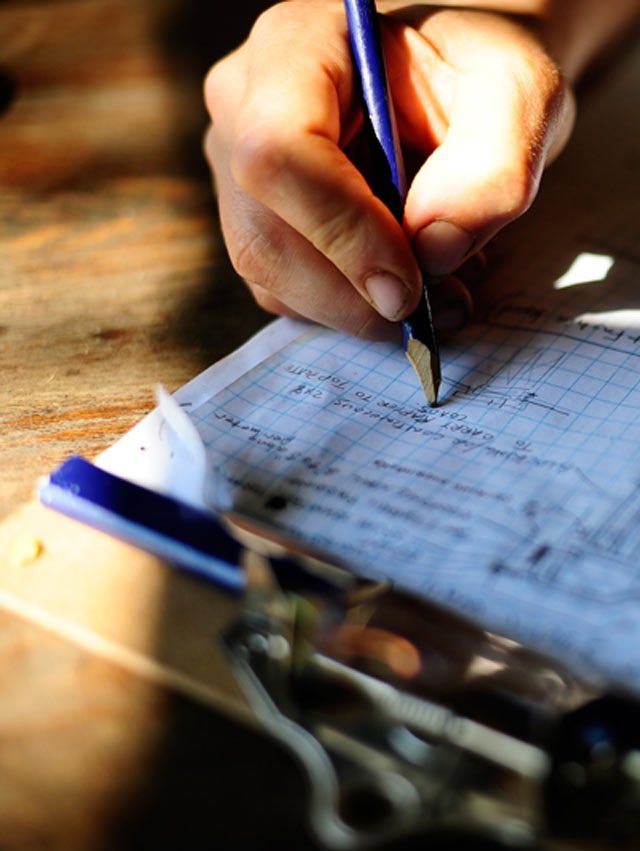 In the weeks between classes, you'll get to delve into the material more deeply through thoughtfully prepared self-directed study material that includes: 
Readings about earthskills, permaculture and complementary subjects

Writing prompts to help you go deeper into your own journey toward Earth-based living

Activities to develop connection with nature and a clearer sense of purpose

One facilitated group discussion call each month

Access to our online hide tanning course so that you'll have the skills to make your own naturally tanned buckskin outside class time
Additionally, over the course of the season, you'll have two one-on-one sessions with your mentor (an instructor from the course). Mentors and students are matched based on the specific interests of the student and the expertise of the mentor.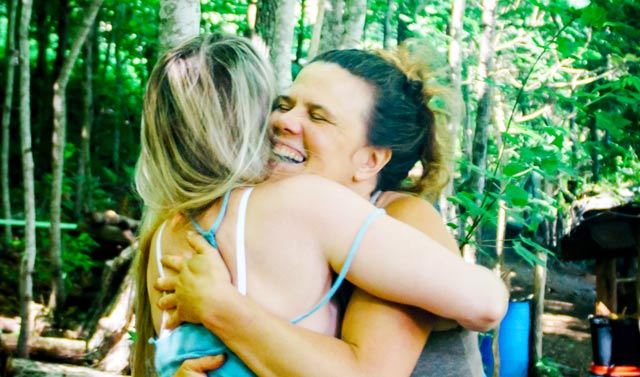 Mentorship gives you personalized support and guidance around whatever aspects of the course are most inspiring and/or challenging for you. You might get excited about planting a vegetable garden in an urban lot, finding your life's path, getting involved with dairy goats on a homestead, or starting a permaculture design business (or all of the above!). Wherever your passion leads you, your mentor will offer an experienced perspective and tools for going deeper.  
In small groups, you'll work on a permaculture design project over the course of the 8-month program. Upon completion, you'll receive your Permaculture Design Certificate. 
---
There are no prerequisites for taking the Earthskills and Permaculture Immersion.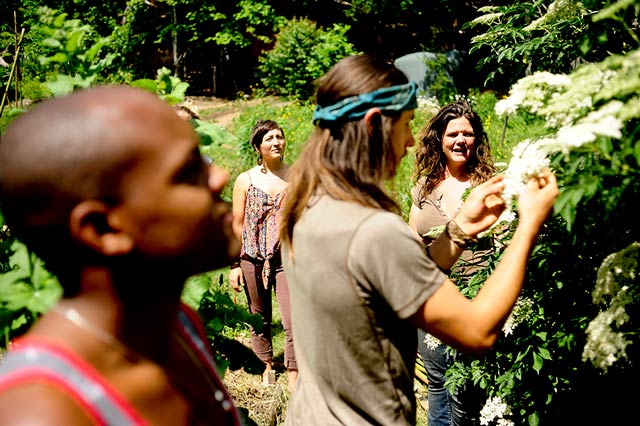 Students with experience in some of the subjects that we cover will have ample opportunity for expansive learning. We also welcome total beginners, including those who have little-to-no experience camping, gardening or working with their hands. In fact, there is usually a lovely dynamic in the group wherein each student shares the knowledge and skills that they come with, thus enriching the collective experience. For more about who this course is for, see our FAQs.
---
Find the community you've been yearning for!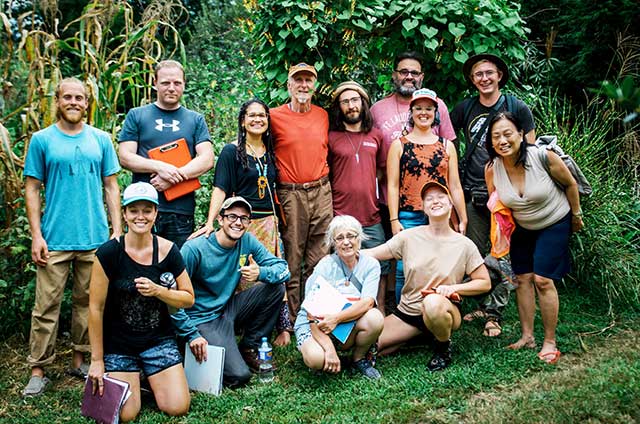 This program is about much more than imparting knowledge and learning skills. It's also about building community. In fact, the bonds and friendships that grow among our students are some of the most valuable takeaways each year. 
"I loved the bonding of our class, and I am feeling very sad that the program is over." – anonymous Earthskills and Permaculture Immersion student
In this fast-paced world of competition and the pursuit of material success, it can feel lonely to yearn for another way of being. When you join the Earthskills and Permaculture Immersion, you're no longer the "weirdo" who brings your lunch to work in reusable containers, who tries to grow food instead of a front lawn or who questions the status quo. Here, you're among like-minded people who share many of your values and hopes. Throughout the course, you'll forge relationships that help meet your needs for a shared reality, passion and mission.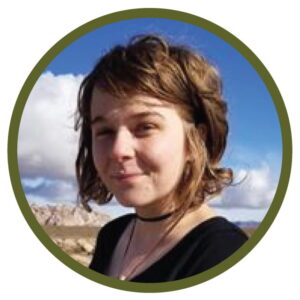 "The group of people in our course were amazing and we simply had a beautiful time." – Rachel Kopel, Birth Doula, Asheville NC
---
Our instructors walk their talk.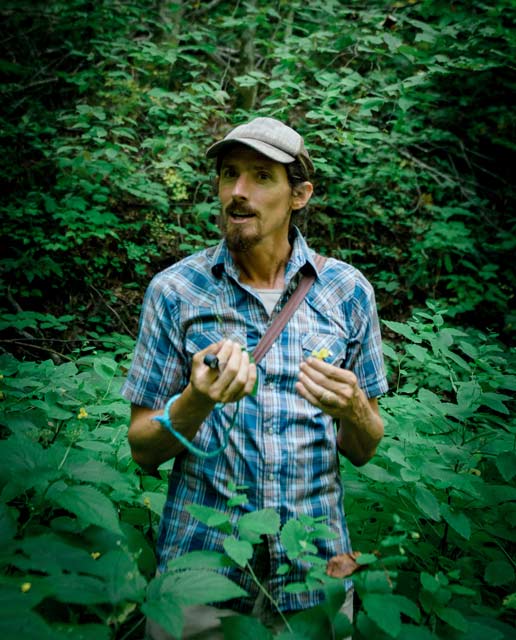 The Earthskills and Permaculture Immersion is taught by an all-star team of modern-day back-to-the-landers and innovative permaculturists. Every one of them has years (or decades) of experience practicing what they teach. In fact, one remarkable aspect of this course is that you'll get to visit the homes and homesteads of many of the instructors (virtually for fully online students, or in-person for those who opt to add that portion). In this way, they become living examples of the subject matter, along with being qualified guides as you explore it. 
However, we don't choose folks to teach only because they're smart and accomplished. It's important to us that our students feel at ease and are comfortable asking questions. What's more, we want you to have fun! So, we've chosen instructors who are compassionate, funny, kind, engaging and encouraging – along with being brilliant and experienced. 
"Luke [pictured] is unbelievably knowledgeable, glows with joy and fascination about the subject matter, and is a great communicator." – anonymous Earthskills and Permaculture Immersion student
To learn more about individual instructors, see the instructor section at the bottom of this page.
---
---
Schedule of the Immersive Permaculture Design Certificate Course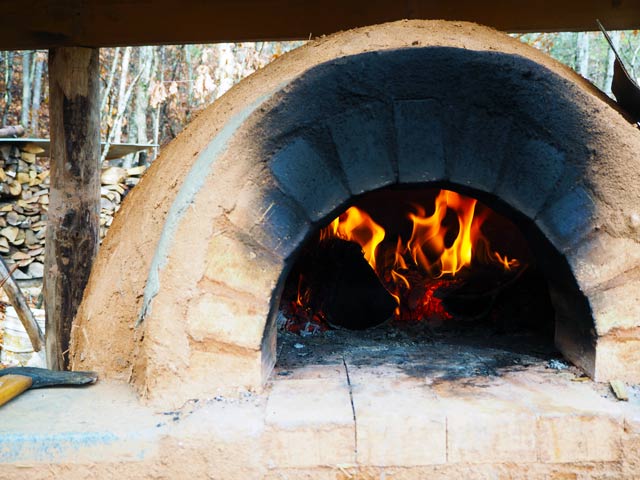 Online Portion
Recorded classes can be watched on your own time, at your leisure each month. In addition, we will hold live classes via Zoom. They will be held on the second Saturdays of each month between 12 and 5pm EST.
In-Person Add-On
The optional in-person portion of the course includes three 4-day weekend intensives. These will take place in the Southern Appalachians at the Wild Abundance campus and beyond, in April, June, and October.
Missing a Class
Most folks who take this class end up missing some of the live Saturday sessions. We get it, life happens! These sessions are recorded, and you'll be able to submit questions beforehand. So, if you end up missing a couple, no big deal, you can still participate.
---
Dates and Themes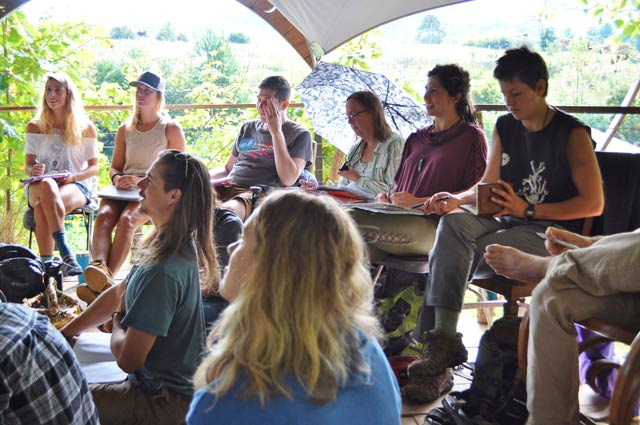 Please note: The dates for this course are NOT subject to change. The specific content, however, may be subject to slight changes. After registration, you'll receive a more detailed final schedule for this year. Also, you'll get plenty of time to work on your final permaculture design plan with instructor support throughout the program.

April 24-26
Arriving in the Wild: Nature as Teacher (camping trip!)
Group campout. Permaculture is based on looking to nature as teacher. In light of this, we'll spend the first weekend focused on seeing, understanding and interacting with the wild. Over the course of the weekend, we'll explore wild-food identification and cooking, plant guilds in the wild, finding patterns in nature, holistic forestry, and more. You'll get a taste of wilderness survival and learn how to build a debris shelter entirely from the forest, plus how to erect and secure a simple tarp shelter. 
Throughout the weekend, the group will have the opportunity to cook over an open fire together, and everyone will get a chance to help tend the hearth. In the spirit of connecting with ancestral wisdom and embracing earthskills, each student will make his or her own bow drill. You'll get instruction on how to use this simple tool to create fire by friction. After the campout, you'll take your bow drill home to practice with.
---

May 22-24
Introduction to Permaculture: Awakening to Interdependence
This weekend we'll really dive into what permaculture is, utilizing a lecture format in combination with interactive tours and exercises. We'll cover the ethics and principles of permaculture and how they can help you more deeply understand any living system – including your own life! As you learn each new concept, you'll get a chance to see it in action by exploring your primary instructors' homesteads. We'll also dive into soil science. During this session students will get to choose which site they'll focus on for their design project, after landowning community members make presentations describing the options. Finally, we'll take an honest look at race/racism/equity and cultural appropriation within permaculture and the "back to the land" culture. Throughout the weekend, you'll get your hands dirty in the Wild Abundance garden learning about spring gardening.
---

June 5-7 
Firefly Earthskills Gathering
As mentioned above, the Firefly Gathering is an earthskills rendezvous. There, hundreds of like-minded folks (including children and elders) come together to camp in a beautiful location, share skills and build connections. Many Wild Abundance students and instructors attend every year. You can think of the Firefly Gathering as an opportunity to explore earthskills "electives." Two class sessions are offered per day, so you'll get a chance to take up to 5 classes to enrich your earthskills and permaculture education.  It's also a chance to connect with the wider community of folks who are also excited about living in greater harmony with the Earth. In past years, students in the Earthskills and Permaculture Immersion have camped together and shared meals. This creates a more tight-knit supportive community within the larger container of the gathering. Camping together is totally optional, but it might be really sweet for you!
---

July 3-5
Essential Tools and Allies: Permaculture Plants and the Fundamentals of Design and Mapping
Here's where we delve into the "design" part of permaculture design! These skills will build upon the roots you've cultivated through exploration and observation during the previous weekends. With clear and patient instruction, you'll learn how to take measurements, make maps and create diagrams. In addition, we'll explore zones and revisit plant guilds, plus tour more sites and continue to see permaculture in its myriad forms. 
In order to move forward on your central design project, you'll learn an array of permaculture analysis tools. Then, you'll visit the site you've chosen and use them to start working on your design within a small group. 
---

August 14-16
The Holistic Homestead: Nourishing Balance
We'll take a look at growing food on both small and large scales. This includes a visit to a larger-scale rural homestead to learn about animal agriculture and holistic orchards.  We'll explore (and actually get to install) a water catchment system. Additionally, you'll have a chance to plant some fall crops and learn about holistic nutrition, food preservation, seed saving and tools of the homestead. You'll even get to try your hand at food forest design. Expanding the lens to go outside the individual person or homestead, we'll discuss invisible structures that impact all of our lives. 
---

September 18-20
Return to the Wild: Ancient Skills and Modern Perspectives
Ancient autumnal practices like tracking and stalking animals and the art of primitive pottery will root this weekend in the wild world. You'll also learn about gardening in and for the autumn of the year and have lots of supported time to work on your design project. In fact, this weekend each small group will do a preliminary design presentation. The purpose of this is to get some practice and receive feedback in order to refine the final version. As a group, we'll explore budgeting and finances for permaculture projects, and how to incorporate those crucial elements into planning. Finally, we'll have a few famous permaculturists offering guest lectures, too. They'll talk about social permaculture, plants that are awesome for permaculture in your bioregion, carbon farming and what it's really like to be a permaculture designer. 
---

October 9-11
Living a Life of Purpose
Purposeful living is a theme that will arise and be nurtured throughout the program. This second-to-last weekend will provide extra space to explore it more deeply and place the focus on your specific path. We'll also learn about and practice Nonviolent Communication (NVC) as a tool for more harmonious living. In addition, we'll discuss economics and waste strategies, and get some hands-on instruction in herbalism, including medicine making and plant propogation. We'll also harvest willow for making baskets next month. At this time, your final design plans will be due. 
---
November 6-8 
Weaving it all together, a food forest installation and a party!
Our hands will guide us as we weave baskets from native shoots and vines, while our minds bring together everything we've learned over the growing season and our time together. Each design group will do a final presentation of its design plan, sharing your work with the group, including the landowners whose place you worked on. During this weekend, we'll continue to focus on purposeful living. We'll specifically address how you can integrate what you've been learning into your "regular life" in meaningful, practical ways. We'll also practice some deep ecology and learn about fruit-tree pruning. The crowning gems of this weekend will be installing a food forest and having a pizza party. We'll be guided by a seasoned orchardist as we plant trees that will bear fruit for future generations. After that, we'll cook up handmade pizzas for ourselves and the whole instructor team in the Wild Abundance cob oven (pretty much all dietary restrictions can be accomodated), in celebration of our season of togetherness and growth. 
---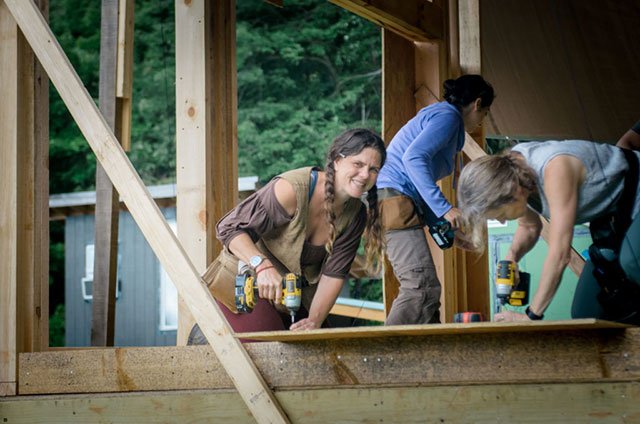 Are you ready to…
Move toward the lifestyle that you yearn for in your bones?
Dive deep into the world of permaculture and sustainable living?
Meet like-minded people who share your passion for living close to the Earth?
Become initiated into the world of earthskills?
Learn how to create a food forest?
Take time out of your life to feed your connection with the Earth?
Learn to become more self-sufficient?
---
---
Frequently Asked Questions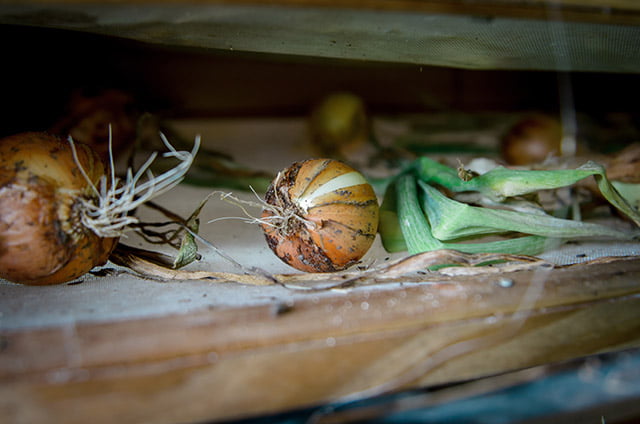 ---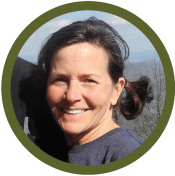 "The Earthskills and Permaculture Course showed me a different way to think and to live. I got exposure to people and concepts I did not know existed and have so much respect for now that I am aware. Literally…this class changed my life (I only wish I had taken it 30 years ago)."
Sally Brown, Travellers Rest, SC
Software Developer
Earthskills and Permaculture Immersion Student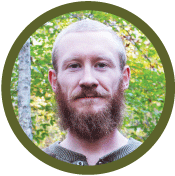 "It was a great experience. The teachers are awesome, very knowledgeable. It's a great opportunity to learn a lot of really cool stuff, get your hands dirty, and it's a great community all around. There's tons to learn and engage with, and I would highly highly highly recommend it."
Alex Gunter, Cary, NC
Farmer
Earthskills and Permaculture Immersion Student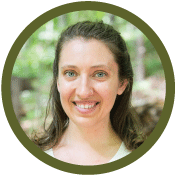 "The permaculture/earthskills immersion program at Wild Abundance is so much more than just a permaculture design course. This course was personally recommended to me when I was experiencing deep grief about the state of our planet, and lost ancestral knowledge about living in symbiotic relationship with our earth. This 8-month program not only overs all you need to know to begin permaculture design, including real world experience of designing for a local client, it also supports participants to learn deeply about themselves and the natural world around us. I particularly enjoyed learning about wild foods, natural building, traditional crafting, and making friction fire. At the core of this program is the journey of self-growth and personal transformation that is supported by an initial ceremony, followed by individual and group reflective exercises throughout the journey. With a variety of incredibly knowledgeable teachers and learning environments, this experience is always exciting, interesting, and FUN!! Another amazing benefit of this program is the opportunity to build meaningful relationships with mentors and like minded individuals in the community. I am eternally grateful for the experiences, relationships, and personal growth/healing I have received from my time at Wild Abundance."
Sarah Amedoro, Asheville, NC
Doctor of Psychology
Earthskills and Permaculture Student
---
Instructors
---
Our Campus is Unconventional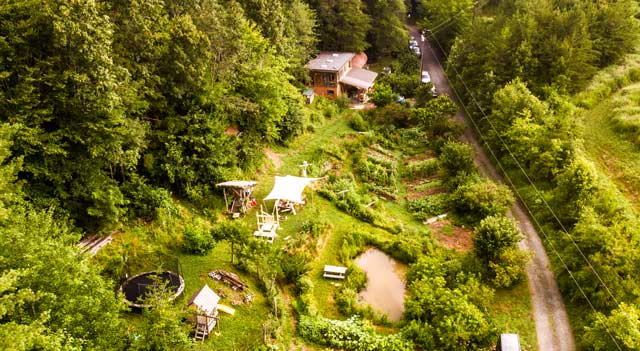 To read about our facilities, including accessibility for alter-abled people, read about our Campus here.
---
Local Accommodations
Wherever you're coming from, you're welcome to pitch a tent in one of our flat camping spots in the woods or field, or to tie a hammock in the forest on our seven-acre property. If you live locally, you may prefer to commute to Wild Abundance from Asheville (25 minute drive). If you choose to camp, please bring your own bedding and rainproof tent or tarp. In the early spring and late fall it can be cold at night, so please bring warm bedding if you'll be here before May or after September. We have a lovely outdoor kitchen equipped with a stove and running water, an outdoor shower, and an outhouse available to campers.  In extremely cold weather, the sink and shower may be out of operation due to water freezing.
If you prefer something with more creature comforts, we suggest you browse Airbnb for numerous options close to the campus. You can also check out local motels and B&Bs within a 10-15 minute drive to Wild Abundance. We'll send a list of links to several options (with varying amenities and prices) in a welcome letter upon registration.
---
Registration Info
We're excited to be updating and expanding this program for 2022. Get on the waitlist to stay up-to-date and be notified when registration opens for 2022.