They're engaging, dynamic, deeply knowledgeable, experienced and, at times, completely hilarious.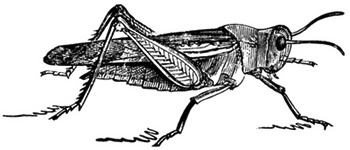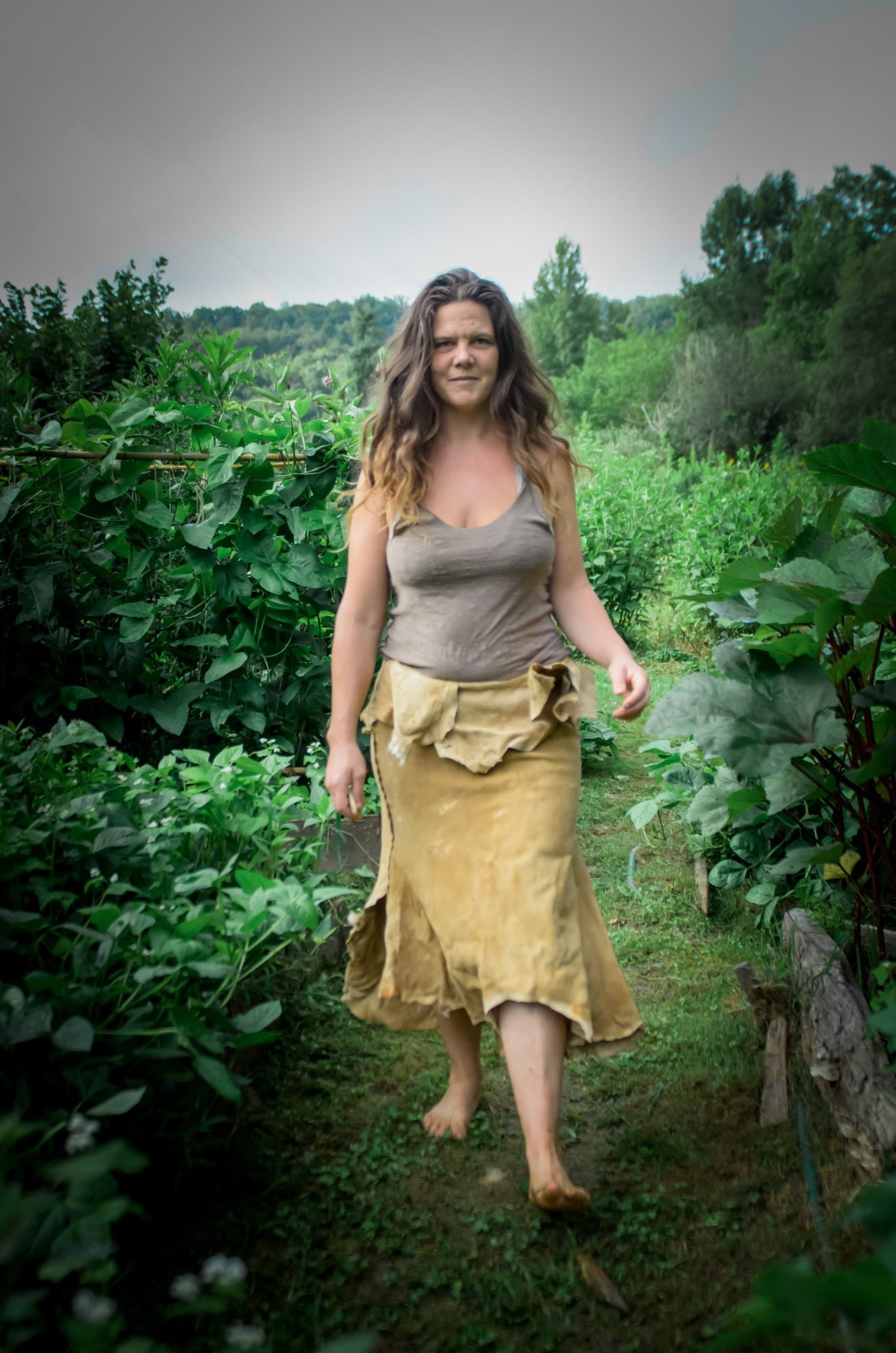 Natalie Bogwalker
Founder and Director of Wild Abundance; Instructor for Hide Tanning, Permaculture & Gardening, Homesteading, Foraging & Medicine Making, Carpentry & Natural Building, Rewilding, and Women's Empowerment
Natalie is the founder and director of the Wild Abundance.  She's passionate about teaching and sharing skills that are essential for living harmoniously within the natural systems of the earth.
She and her family live at the Wild Abundance homestead campus in the Southern Appalachians. Natalie spends her time harvesting in the wild, building, gardening, planting, putting up food, growing, teaching, connecting with the community, and playing with her daughter.  Amidst all of this she's constantly scheming about how to introduce more people to Earth-based living, while worshiping the beauty around her.
She teaches at the Chestnut School of Herbal Medicine, the Maps meet and Earthskills Rendezvous, and has given talks at FSU, Southern Adventist University, Tulane University, Ohio University, Vanderbilt University, Western Washington University, and many other places. Natalie was also featured in Morgan Spurlock's documentary Freedom in America and appeared in the National Geographic series: Live Free or Die, in an episode titled "Butchers and Builders." Natalie holds a B.A. in ecological agriculture and, more importantly, has studied with teachers who have deeply enriched her perspective, including Juliet Blankespoor, Margaret Mathewson and Frank Cook.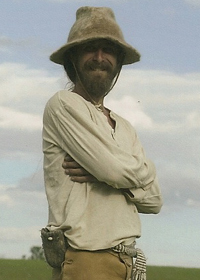 Alex Kilgore
Instructor for Rewilding and Natural Building
Alex has been learning and teaching primitive and traditional living skills since 1995. He began with a formative apprenticeship with Steve Watts, the founder of the Society of Primitive Technology and director of the Aboriginal Studies Program at the Schiele Museum of Natural History.  In 1997, Alex completed his degree in Outdoor Experiential Education at Appalachian State University. For the last 14 years, he has worked and taught at Earthcamp, Earthskills Rendezvous, Mountain Quest and LEAF Festival, as well as in public and private schools. Alex lives in a strawbale house that he built on his off-the-grid homestead in the Blue Ridge Mountains. He prides himself on continually learning and improving upon his skills in order to practice a more sustainable, self-sufficient lifestyle.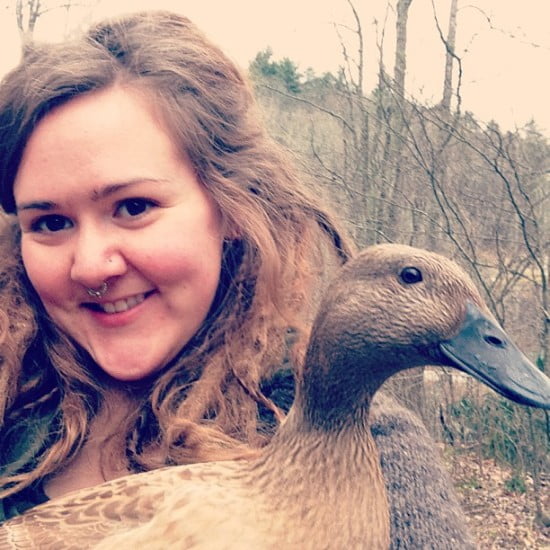 Amber Swaim
Instructor for Foraging & Herbal Medicine
Amber migrated from her childhood home in Homer, Alaska in search of warmer pastures. She landed in the rich mountainous fold of Western North Carolina where she currently farms, forages and plays with her sweetie, their two spritely young boys and baby girl. Inspired by the woodland squirrels, fairies, and gnomes, Amber's family gathers and tucks away an impressive cache of wild nuts annually. They feast on their nuts all year round and likewise share them with their herd of forest-fed hogs at Glorious Forest Farm.   She is a magical concoctress of wild food delicacies and small-batch, seasonal tinctures, potions and flower essences.
Visit www.gloriousforestfarm.com to learn more about Amber and her wild magic.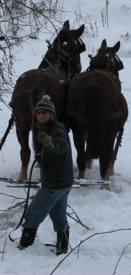 Andy Bennett
Instructor for Natural Building
Andy has lived off the land, logging and farming with draft horses in Madison County, NC, for the last 14 years. He's a father, banjo player, wagon builder and hillbilly savant. Andy has made his way through a bevy of professions, which have culminated in his current "Andy-ness," including being a bakery owner, oven builder, carpenter, sorghum syrup maker, sawyer, storyteller, forklift operator, camp counselor, environmental educator, interpretive naturalist, college dropout, youth corrections officer, long-distance wagon traveler and circus teamster.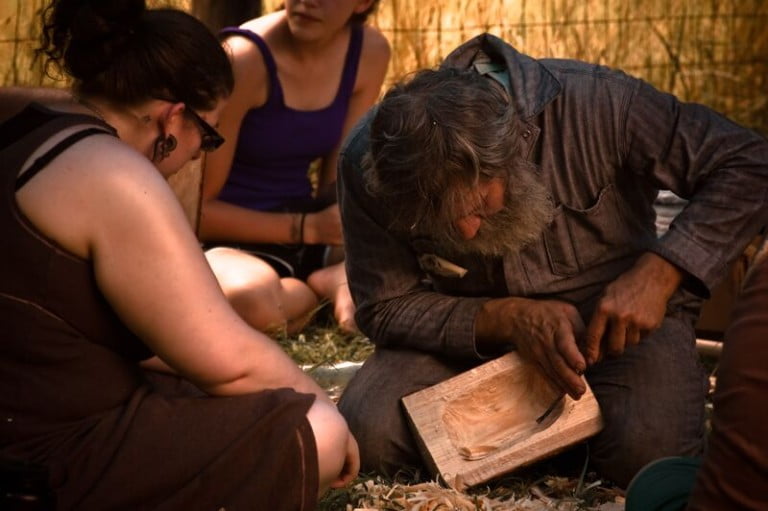 Barron Brown
Instructor for Carpentry and Natural Building
Barron is a truly amazing jack-of-all-trades. He learned timber framing, post-and-beam construction, log cabin construction, and much more from his grandparents when he was a child and teenager. He currently works as a sculptor, welder and builder, as well as teaching carving, blacksmithing, and building. Barron is a joy to learn from, as he weaves together his many talents with deep intelligence and his great ability to explain concepts to anyone. Barron has taught at Firefly since its beginning, and has been an instructor with the Earthskills Rendezvous for more than 20 years. He lives on a homestead with his family in Yancy County, NC.
Becky Beyer
Instructor for Rewilding, Women's Empowerment, and Foraging & Herbal Medicine
Becky started her crazy love affair with all things homesteading while growing up on a farm in central New Jersey. After getting her B.S. in Plant and Soil Science from the University of Vermont, she moved to Asheville, NC, to explore all the amazing work being done in this beautiful bioregion. She teaches spoon carvin and all aspects of organic farming, and she is a practitioner of natural horsemanship, a burgeoning illustrator and a musician. Want to know a crazy historical fact about a plant? Ask Becky; she just might know. You can get Becky's take on folk magic, rewilding and local plantlore by visiting her Blood and Spicebush blog.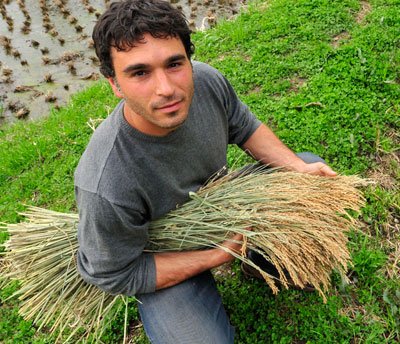 Ben Falk
Instructor for Permaculture & Gardening
Ben Falk lives permaculture every day at his Vermont homestead, a testing-ground for ideas and projects that he shares with the wider world through teaching, consulting, and writing. He founded Whole Systems Design, LLC as a land-based response to biological and cultural extinction and the increasing separation between people and elemental things. He's the author of the award-winning book "The Resilient Farm and Homestead." This guy walks his talk!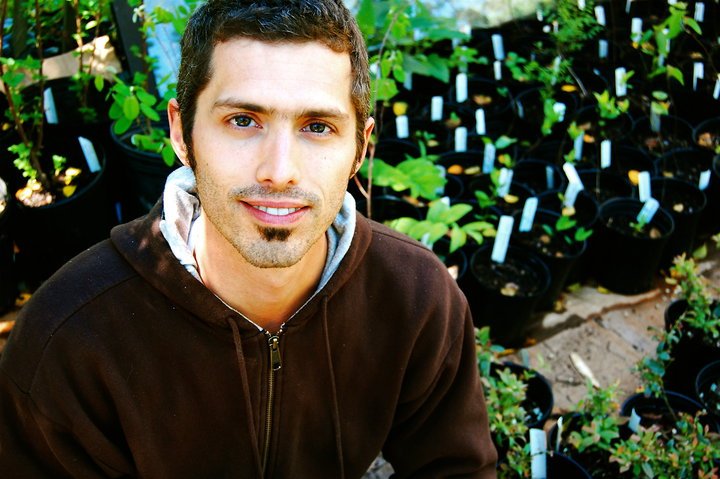 Benjamin Portwood
Instructor for the Permaculture Design Certification Course
Benjamin is a founder of Edible Yard & Garden, a full-service landscaping company operating in Asheville, NC, and Atlanta, GA. He has been designing and installing rainwater harvesting systems and edible and ecological landscapes since 2008. Along with Edible Yard & Garden, he is currently developing a 17-acre sustainable farm in Barnardsville, NC. He derives great joy from harvesting rainwater and planting trees.
Brad Lancaster
Instructor for Permaculture & Gardening
Brad Lancaster is an expert in the field of rainwater harvesting and water management. He authored the book on these subjects, "Rainwater Harvesting," and he has created a verdant oasis at his home in Tucson, AZ, where rainwater is often less than 12 inches per year!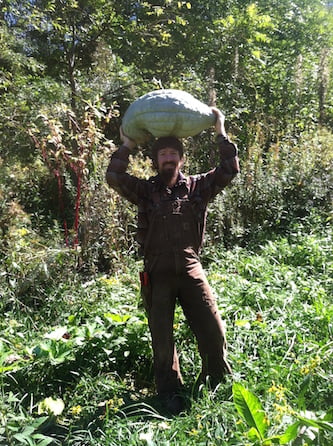 Cailen Campbell
Instructor for Homesteading and Permaculture & Gardening
After dropping out of college in 1994, Cailen completed a permaculture design course and year-long natural building and permaculture apprenticeship at the Ecovillage Training Center at The Farm in Summertown, TN, followed by a year-long apprenticeship with Eustace Conway at the Turtle Island Preserve, where he learned a diversity of skills related to early American and Appalachian pioneer-era life ways, including logging with animal power and log-building. For the next 17 years, he made a "career" out of co-creating symbiotic relationships with land-owners and basically homesteading in other people's backyards in and around Asheville, NC. He is locally infamous for his portable suburban barnyard and semi-nomadic dairy goat herd seen foraging around the vacant lots and kudzu patches of West Asheville, his mobile cider-pressing, and his wild experiments in radical nutrition as highlighted in Sandor Katz's book, The Revolution Will Not Be Microwaved.
Cailen met his partner Chloe in 2011 while attending Martin Prechtel's "school," Bolad's Kitchen, which has deeply informed and inspired their evolving approach to reawakening the indigenous soul and keeping the seeds of real culture alive through spiritual farming. In 2013, Cailen and Chloe bought 23 acres in Barnardsville, NC, just a mile up the holler from Wild Abundance, where they are developing a diversified and integrated permaculture-inspired homestead christened Bittersweet Farm. Cailen is passionate about developing community-based resilience, independence from the global/industrial economy, and truly sustainable Earth-based culture. He is also a locally renowned fiddler.
Charity Cimmaron
Instructor for Women's Empowerment and Foraging & Herbal Medicine
Charity Cimarron is a mother, woodswitch, craftswoman, Waldorf Music and Handwork teacher, community organizer and performing musician. She spent many years living alternatively, off-the-grid in a straw-bale house, on a converted school bus, in tents, tipis, and yomes across the country.  She loves to spend countless hours hiding out in the underbrush, learning bird songs, eating wild foods, and making medicine. As an accomplished craftswoman she has many years of experience weaving, spinning, hide-tanning, sewing, book-binding and basket-weaving. And in between all of these she squeezes in a little song or two.
Chloe Lieberman
Blog and Newsletter Writer, Instructor for Nutrition, Gardening, and Wildcrafting
Chloe writes for Wild Abundance's blog, newsletter, and website.  In addition, she cooks for some classes, teaches a few others, and jumps in to help out with management and strategy. These roles give her a welcome outlet for the knowledge and excitement she perpetually cultivates around land-based living and a positive future for the planet.  Along with working at Wild Abundance, Chloe magically juggles co-managing a 23 acre homestead and small-scale dairy, parenting, lifelong learning, and maintaining meaningful relationships.  She majored in Agroecology and Sustainable Food Systems at UC Santa Cruz.  There, she deepened her inborn passion for real food and social justice. For 10 years before landing at her own homestead in Western North Carolina, she explored many manifestations of "sustainable community" all over the world.  In addition to growing and preparing food, she loves cultivating, foraging and utilizing medicinal plants and mushrooms.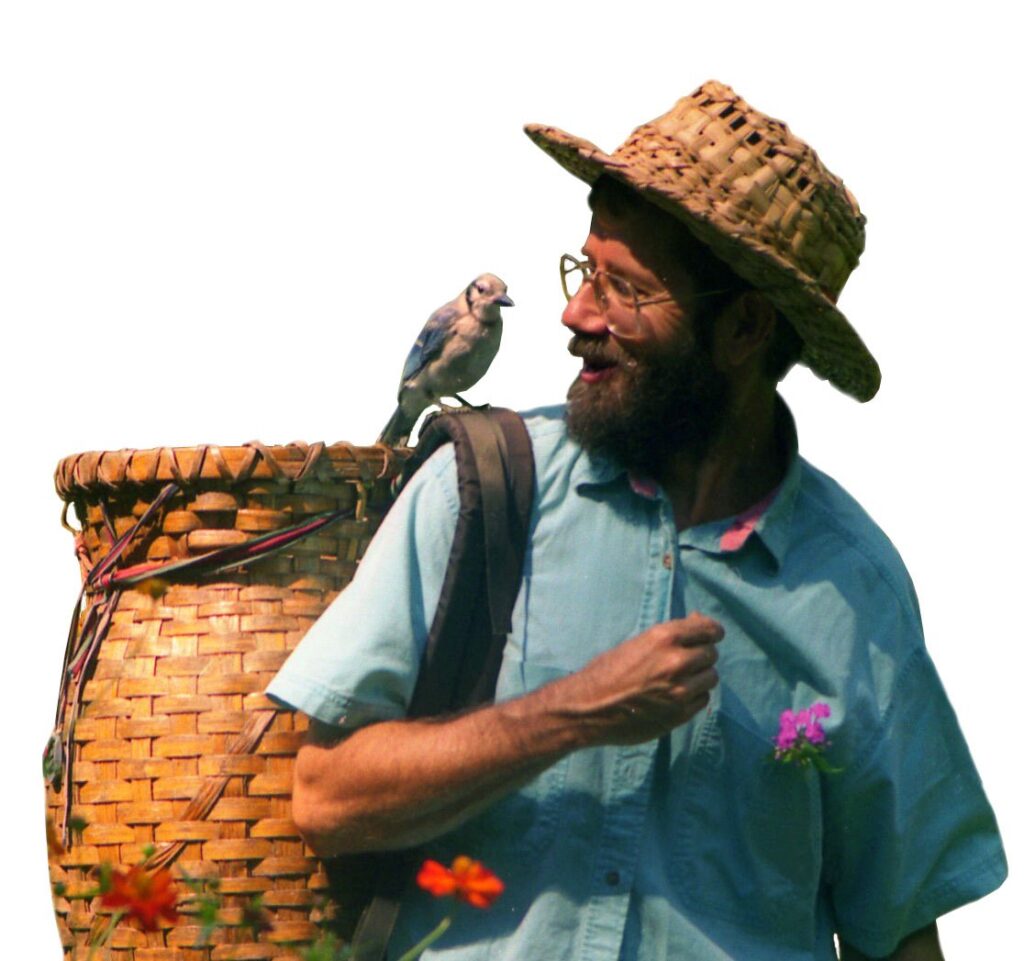 Doug Elliot
Instructor for Rewilding and Foraging & Herbal Medicine
Whether he's pointing out poison ivy, pontificating on poke sallet, extolling the virtues of dandelions, or telling wild snake tales, naturalist, herbalist, and storyteller, Doug Elliott is known for his lively storytelling as well as his broad, practical, scientific and cultural knowledge of useful wild plants.  He has written articles for regional and national magazines, authored five books, produced a number of award winning recordings of stories and songs, and is occasionally seen on PBS-TV, and the History and National Geographic Channels.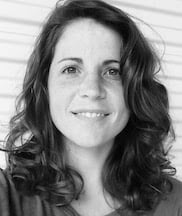 Ellie Richards
Instructor for Carpentry
Ellie Richards is an artist living and working in Penland, North Carolina, she is the wood studio coordinator at Penland School of Crafts.  Her work, both furniture and sculpture, are exhibited widely including recent juried exhibitions at the Mint Museum,  the Center for Craft, Creativity, and Design, SOFA Chicago, and the Society of Contemporary Craft.  Following an MFA in Wood from Arizona State University, Ellie was a resident artist and shop technician at Peters Valley School of Craft and the Appalachian Center for Craft.  Making objects in wood is the way most of her time is spent, she is interested in the intersection of working and playing and believes that tools, when used with a safe understanding, can provide empowerment and freedom.   She teaches this philosophy in craft programs throughout the country.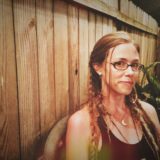 Emily Ruff
Instructor for Foraging & Herbal Medicine
Emily Ruff, Executive Director of the Florida School of Holistic Living, is a community herbalist who has practiced the art and science of plant healing for over fifteen years. She cultivated a love of gardening and botany in childhood while wandering the wilderness and digging in the sandy soils of Florida with her grandfather, a fourth generation tobacco farmer turned urban gardener, and her father, a botany and astronomy professor.
Her journey into the study and practice of herbalism followed, through apprenticeships in Guatemala under the tutelage of traditional healers on the southern coast of Lake Atitlan, in the mountains of Vermont at the feet of pioneering herbalist Rosemary Gladstar, and in the Central Florida apothecary Leaves & Roots under the mentorship of herbalists Carolyn Whitford and George D'Arcy.
Emily's work focuses on service to the plants and her community, with accomplishments including founder of the Florida Herbal Conference, co-founder of Orlando's Homegrown Local Food Cooperative, and, in response to the tragic shooting at Pulse Nightclub, founder of the Orlando Grief Care Project. Building upon these roots, her recent work continues weaving a web of compassionate healing action through the founding of the Herbal Action Network and dedicated involvement with the Medic & Healer Council at the Standing Rock prayerful resistance encampments. She serves as a board member of United Plant Savers, in dedication to preserving bioregional medicinal plants.
Emily's classes have been described as "heart-filled," "enriching," and "empowering," creating a bridge between the teachings of our ancestors and the technologies of our modern world. Emily stewards an urban homestead in Central Florida, where she can be found joyfully preparing healthy food, practicing yoga, writing, photographing flora, creating music with family and friends, and digging her fingers in the dirt. The plants continue to be her greatest teachers. (https://www.holisticlivingschool.org/).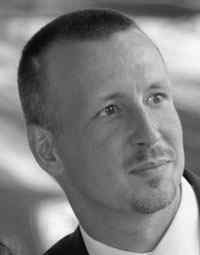 Eric Toensmeier
Instructor for Permaculture & Gardening
Eric Toensmeier is the award-winning author of Paradise Lot and Perennial Vegetables, and the co-author of Edible Forest Gardens as well as a contributor for Drawdown. He is an appointed lecturer at Yale University, and an international trainer, presenting in English and Spanish in the US, Canada, Mexico, Guatemala, and the Caribbean. Eric has studied permaculture and useful plants of the world for over two decades. He managed an urban farm project for five years, ran a seed company, and co-developed a farm business training curriculum that is now used in eight US states and three Canadian provinces. Eric's most recent book is the Carbon Farming: a Global Toolkit for Stabilizing the Climate with Tree Crops and Regenerative Agriculture Practices which was backed by supporters through a Kickstarter campaign.
Frank Salzano
Instructor for Homesteading, Rewilding, and Permaculture & Gardening
Frank grew up in the hill country of the Allegheny Plateau of southern West Virginia. While in college in Shepherdstown, WV, he was elected to local government and became the youngest city councilman in the history of West Virginia. Since then, he has spent his life extensively practicing and studying temperate climate permaculture and agroforestry. He is particularly interested in nut- and fruit-bearing tree crops, perennial plant propagation, and ethnobotany for the homestead. He has created a small-scale germplasm with a significant amount of diversity of chestnuts, hazelnuts and pawpaws. He also loves sedimentary geology, mythology and astrology. He has a Leo moon, and his Gemini Sun is conjunct his Mercury.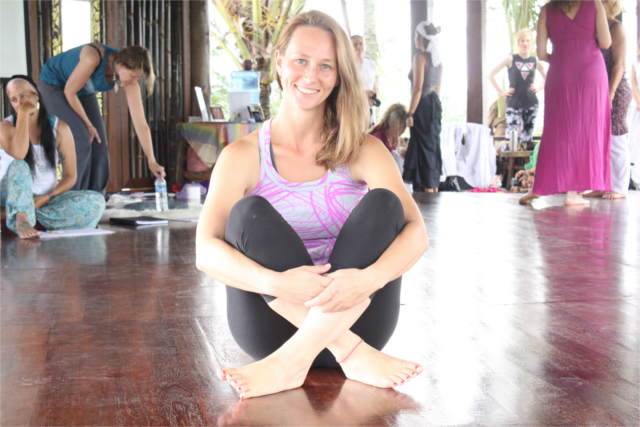 Josephine "JJ" Bloomfield
Instructor for Women's Empowerment
During a very reluctant initiation in her late 20's, JJ dove head first into understanding the feminine mysteries and rites of passage. What once felt hopeless and debilitating became her medicine and her calling. It was during this transition that she learned the power of women gathering, aligned with the natural cycles, holding each other as they journeyed their lives together. JJ's work is a blend of holding space while encouraging self-discovery. In 2015, she apprenticed with Natalie Bogwalker where she learned how to live in collaboration with the abundance of the mountains and the natural cycles, immersing herself in primitive skills, herbalism, gardening, permaculture, carpentry, homesteading and living off the grid. In 2016, she went on a pilgrimage to England to understand her spiritual and familial roots, meeting and studying the sacred sites, attending ceremonies at Stonehenge, The Tor, Avebury, and at various sacred sites in Cornwall. Currently, she's apprenticing with Bloom Post, a woman who holds plant ceremonies near Asheville, NC. JJ has a B.A. in Literature from the University of California at Santa Cruz. In another chapter of her life, she worked in animal welfare for 7 years managing the largest free pet adoption event in the United States, and helping hundreds of organizations receive grant funding to implement lifesaving programs to save all of their community's healthy and treatable shelter dogs and cats. She now shares her life with her community in Barnardsville, alongside her loving partner and his vivacious daughter, growing food, helping out on each other's homesteads, and re-learning the old ways.
Juliet Blankespoor
Instructor for Foraging & Herbal Medicine
Juliet has been sharing her love of plants by teaching about medicinal herbs and botany for over 18 years. She owns the Chestnut Herb Nursery, specializing in medicinal and native plants, and is the director and primary instructor of the Chestnut School of Herbal Medicine. Juliet's education includes a B.S. in Botany and over 1,200 hours of training in herbal programs throughout the US. Her passion is everything green; botany, plant identification, ethical wildcrafting, wild foods, medicine making and herbal medicine.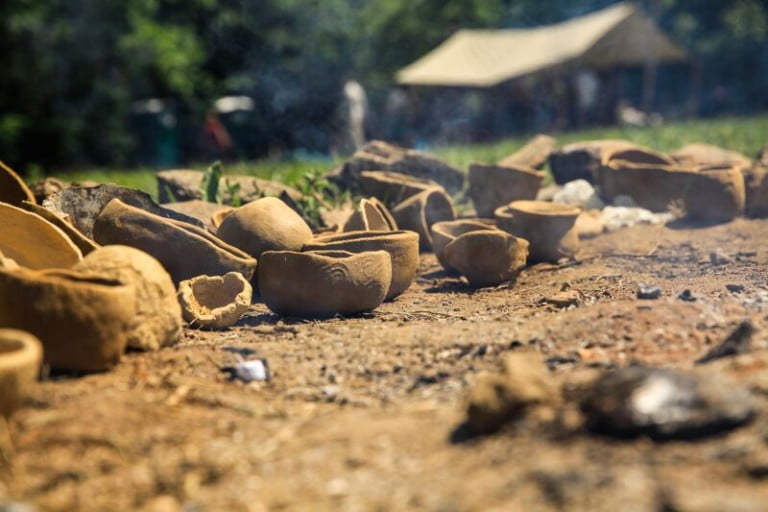 Kaleb Wallace
Instructor for Permaculture & Gardening
Kaleb is co-founder of the Firefly Gathering. He masterfully shares knowledge on human nutrition, fermentation and primitive skills. He lives in the mountains in Barnardsville, NC.
Laura Lengnick
Instructor for Permaculture & Gardening
Laura Lengnick has more than 25 years of leadership experience using design and planning to move sustainability values into action in businesses, community organizations and government policy and programs across a diversity of scales from local to national. Check out her company, Cultivating Resilience, LLC.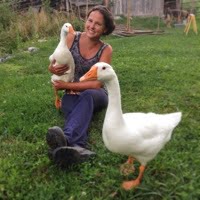 Laura Ruby
Instructor for Permaculture & Gardening
Laura earned her Permaculture Design Certificate in 2002 from Crystal Waters EcoVillage in Australia. Since then, she has been implementing permaculture systems on her own urban property in downtown Boulder, CO, and for her clients in the area. She recently moved to Western North Carolina and is designing and implementing a 56-acre Permaculture education center and event space. In the past, Laura worked as the Garden Coordinator for a Colorado nonprofit, the Growe Foundation. Through this organization, she helped establish gardens at 14 Boulder Valley School District elementary schools, working to install gardens, teach various garden-related subjects and offer support for the parent and teacher school communities.
To complement her work in schools, Laura also started Yummy Yards, an edible landscape design and consulting company. She also co-taught and co-facilitated the first for-credit Permaculture Design Course at the University of Colorado and taught the first Permaculture Design course for 11- to 17-year-olds through Colorado University's Science Discovery Program. She also ran the urban farming segment for the Escoffier School of Culinary Arts. She is both a Certified Permaculture Teacher and a Colorado Master Gardener, and she holds an MBA in Sustainable Business Development from Green Mountain College. She co-facilitates the Wild Abundance Permaculture Design Course along with Natalie.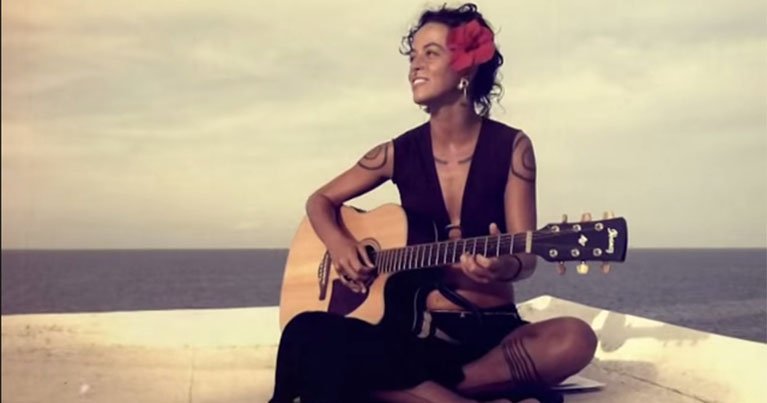 Leah Song
Instructor for Permaculture & Gardening
Leah has spent her whole life pursuing the arts and its ability to empower. She has lived and traveled extensively across the globe, but she most credits her time in the her native south (Atlanta, New Orleans, and Southern Appalachia), in Latin America, and in India for helping sculpt her path. She has always been an artist- visually, through performance, and as a songsmith. She has developed her artistry alongside social justice and traditional arts communities around the world- working with muralists in Mexico alongside the Zapatista movement, in the folk music communities of Cuba, Columbia, Ireland, New Orleans and North Carolina, AND honing the art of public speaking through 12 years touring as front woman of her band Rising Appalachia. She studied yoga and meditation in India and continues to train in both acro-yoga, and mindfulness practices to balance out her very public life. She was certified with the Prison Yoga Project in 2015 to bring mindfulness practices into underserved communities outside of the studio world. She combines music, movement, storytelling, and a global sense of justice into all that she does, from the stage to the classroom, using her voice and her vision as a means of creating community.
You can learn more about her primary work at www.RisingAppalachia.com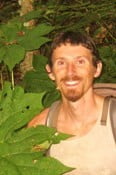 Luke Cannon
Instructor for Foraging & Herbal Medicine and Permaculture & Gardening
More than a botanist, Luke is a long-time pursuer and teacher of the magic and medicine of plants. His passion to study and understand the beautiful ecological intricacies of the natural world have led him throughout the Americas and across the globe. An avid naturalist, Luke draws from a diverse pool of knowledge, combining his natural history studies with his life experience in organic farming, natural building, permaculture, nature-based mentoring and rural homesteading. Luke currently lives in the mountains of Western North Carolina, studying Appalachian ecology, and making his living as an ethnobotany instructor at his organization, Astounding Earth, and as co-director of Forest Floor Wilderness Programs.
Marc Williams
Instructor for Foraging & Herbal Medicine and Permaculture & Gardening
Ethnobiologist Marc Williams has taught hundreds of classes to thousands of people about plants, humans, other life forms and their interface. His training includes a B.A. in Environmental Studies/Sustainable Agriculture from Warren Wilson College with a minor in Business and a M.A. in Appalachian Studies/Sustainable Development from Appalachian State University with a minor in Planning/Geography.  He is the Executive director of Plants and Healers International and has spent over 18 years working at various restaurants, farms, and travels throughout 28 countries in North/Central/South America, Europe and all 50 states in the USA.
Marissa Percoco
Instructor for Homesteading
Marissa is an avid fermentation enthusiast who has spent the last 10 years exploring community and the wilds, as well as living deeply with various fermented cultures and local plants, and learning how it all comes together. Traveling through the wild places of Tennessee, Florida, the Southwest, California, Colorado, Arizona, Utah, Oregon, Washington, Hawaii and most everywhere in between with her four amazingly adventurous children, Marissa has gathered cultures from far and wide. Deeply rooted in the Earthskills movement and committed to co-creating a new culture within which we, our children and all beings thrive, they are now nesting in Barnardsville, NC, and she humbly offers her humorous experiences to you.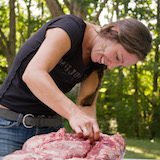 Meredith Leigh
Instructor for Homesteading
Over the past thirteen years, Meredith has worked as a farmer, chef, teacher, nonprofit executive director and writer, all in pursuit of sustainable food. She has developed a farmers cooperative, catalyzed nonprofit farm ventures, raised vegetables and flowers, and pastured meats, owned and managed a retail butcher shop, and authored The Ethical Meat Handbook: Complete Butchery, Charcuterie & Cooking for the Conscious Omnivore. Currently, Meredith spends some of her time teaching and traveling, and some of her time handling sheep, cooking, and doing outreach at Living Web Farms, a nonprofit education and research farm in Mills River, NC. She is a mother to two boys, many plants and fermentation projects and lives in Asheville, NC. Visit her website mereleighfood.com.
Mollie Curry
Instructor for Natural Building
Mollie has been practicing natural building for about 20 years and is still in love with the mud! Natural paints and plasters are her favorite techniques, and she has plenty of "structural" experience with things like straw-bale building, earthbags, adobe, cob, straw-clay, and that most familiar of natural materials, wood. Besides building, she loves hiking, growing (and concocting) food and medicine, and listening to folks empathetically. She and her husband run MudStrawLove LLC and also play music with Chikomo Marimba.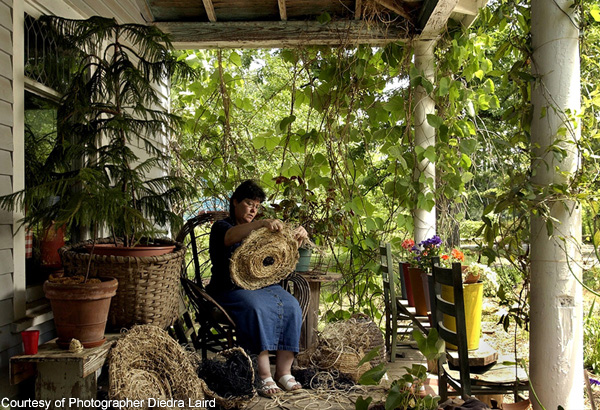 Nancy Basket
Instructor for Women's Empowerment
Nancy Basket takes her name from the work she does and from her Cherokee grandmother long ago, Margaret Basket. She came South in 1989 to gather pine needles and learn Cherokee stories to teach her 6 children.  Nancy loves being an Artist in Education working in public schools sharing her culture, stories and art with students and teachers. Come hear her tell stories at a powwow or several Outdoor Nature organizations!  In 2005 she received the SC Jean Laney Harris Folk Heritage award. Nancy's made baskets for movies, TV shows, architects and designers.  She turns kudzu into baskets, folk art paper designs and murals. Visit Nancy at her Walhalla, SC home, shop, gallery and kudzu bale barn. Learn how to make cloth from kudzu vines, make quick free form baskets, wall hangings, lamp shades or sculptures. Bring your groups, schedule today.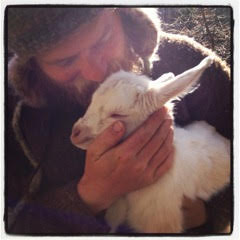 Osker Brown
Instructor for Homesteading and Permaculture & Gardening
Osker and his family manage Glorious Forest Farm in Madison county, where the goal is to re-establish humans as a responsible keystone species. Osker works toward appropriate land-management strategies that support vital ecosystems while meeting human needs. This work involves deepening relationships with nutrient dense wild foods like hazelnut, acorn, hickory and mulberry. It also includes domestic animals as a management tool and as a means for harvesting less edible wild plants and turning them into milk and meat.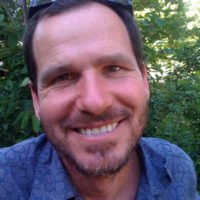 Stevo Brodmerkel
Instructor for Natural Building and Carpentry
Stevo has been building for about 25 years. He maintains a fiery passion for it, and this comes very clear in his teaching. Stevo has worked extensively with both conventional and natural building.
Tod Kershaw
Instructor for Rewilding
Tod is a an engineer turned dumpster-diving fringe dweller. He left the mainstream, but kept his cleverness. Tod lives in a bark hut, carries water and cooks on fire at Wildroots in Madison County, NC.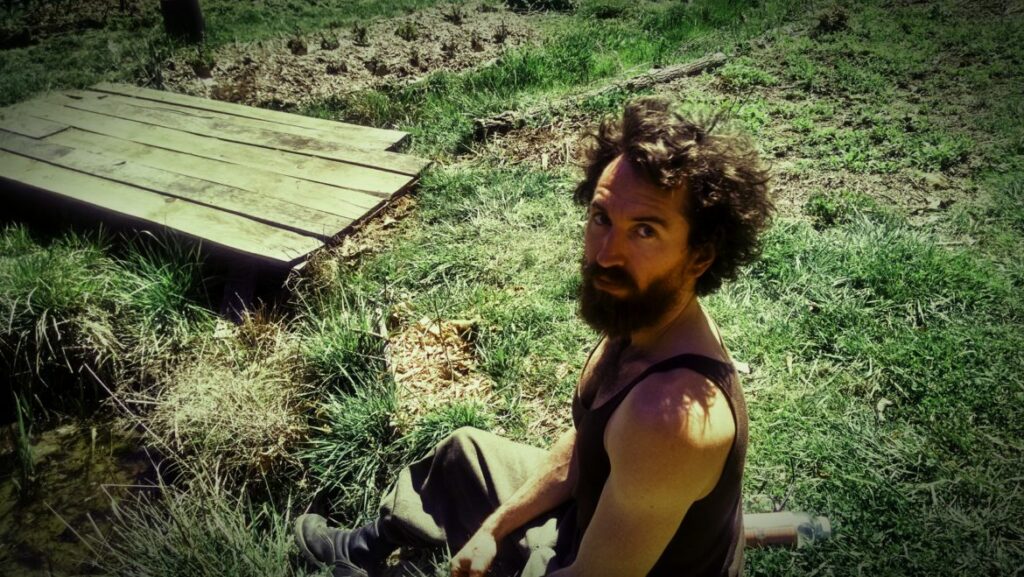 Tony Troia
Instructor for Permaculture & Gardening
At the age of 23, Tony purchased a single steep acre of land in Madison county. Over the past decade Tony has put the "theories" of permaculture to the test on this small tract of land. Trial and error, failures along with the occasional success, has bestowed them with a well rounded, and hard earned set of skills. Forest gardening, animal husbandry, beekeeping, carpentry and rainwater harvesting are among Tony's primary interests. Tony was one of the primary characters in National Geographic's "Live Free or Die."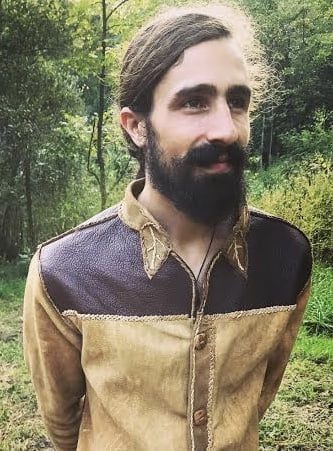 Tyler Lavenburg
Instructor for Rewilding and Homesteading
Nose to the grindstone (sometimes literally), Tyler lives for unraveling the mysteries of the Earth. He first fell in love with Southern Appalachian ecology as a student at Warren Wilson College, graduating with a degree in Environmental Education. Beginning as Natalie's first apprentice in 2009, he has since traveled around the Eastern US learning and teaching ecology and traditional living skills in a variety of settings. Tyler is devoted to understanding material use in context of it's ecological niche—unveiling ancient and scientific wisdom to appropriate technologies. He has worked with hundreds of children and adults through public and private schools and events such as the Living Earth School, Roots School, Forest Floor Wilderness Programs, Earthskills Rendezvous, and many more. Whether it be putting by wild foods or working with stone tools, bows and arrows, hides, baskets, fiber or woodcraft, Tyler orients his life by the skills that have kept our ancestors alive for thousands of years.