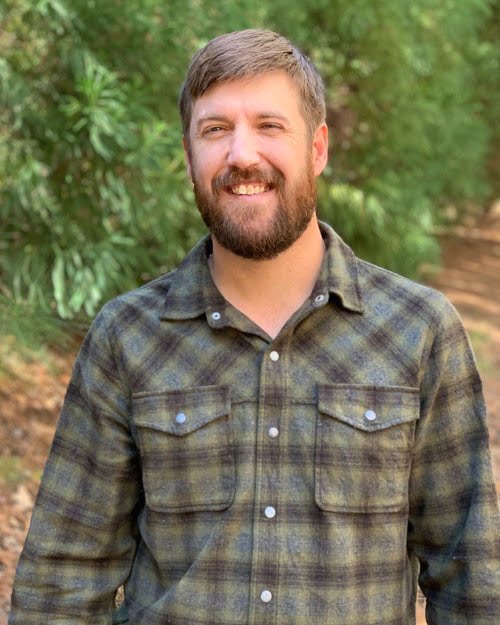 Ben Marchman took the Wild Abundance Permaculture Design Course (PDC) in 2016. We caught up with him to hear how he's applied what he learned. Talking with Ben was super inspiring! He's doing really cool things to weave together permaculture with regenerative community building, coaching, and rites of passage work. Indeed, Ben's story reaffirmed how transformative the PDC can be even if, like him, you've already got significant skills and experience.
A strong foundation in whole-systems thinking
Before earning his Permaculture Design Certificate, Ben had already worked as an ecologist. He applied whole-systems design to farms, urban settings and even large-scale habitats. In a way, Ben was practicing permaculture, but he just wasn't calling it that. Maybe this kind of thinking came easily to him because he had grown up on his family farm. There, his father and grandfather were both forward-thinking innovators. In fact, they were practicing things like no-till agriculture, rotational grazing and habitat restoration well before those things were hip.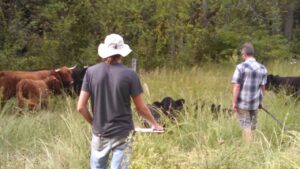 Ben had also studied nature connection and mentorship directly with Jon Young. As a result, so he was blending ecological principles with the 8 shields model, something he still feels passionate about. Plus, since his early 20s, he'd been involved in wilderness therapy and rites of passage, both of which provided a unique perspective and experience base.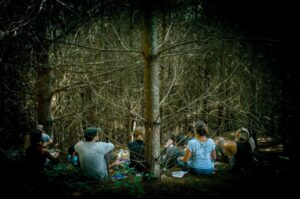 Why take a Permaculture Design Course?
When Ben decided to take the PDC, he was working as a teacher. One of his big motivations for deepening his education was to bring the permaculture model into the classroom. In particular, Ben felt inspired about the social aspects of permaculture. He was excited to bring them into schools, beyond the garden.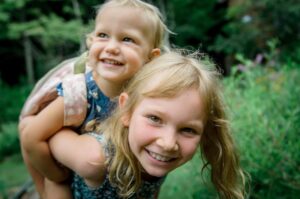 Also, he hoped to bring permaculture principles into his home and personal life. He had several friends who had taken PDC courses, and he realized that there was a lot more to permaculture than gardening or even design. He saw these friends integrating what they learned into their relationships with others as well as with themselves.
Ben chose the Wild Abundance PDC partially because he loves the Asheville area. Another factor was that he knows one of our instructors, Ben Portwood. In fact, that's who helped design the rainwater catchment system at Ben (Marchman)'s farm. This prior relationship was a vote of confidence for Ben Marchman; he knew our instructors would be walking their talk. 
What makes the Wild Abundance PDC special?
Several factors stand out in Ben's mind as being uniquely wonderful about the Wild Abundance PDC. One is how hands-on it is. He knows of several other PDCs that are way more geared toward "book learning" and don't provide as many opportunities to observe and practice real skills.
In particular, Ben enjoyed working with wattle-and-daub and cob building. In fact, one of his upcoming projects at home will employ these skills: building a pizza oven. We were especially pleased to hear this, because skill building is at the heart of what we do at Wild Abundance.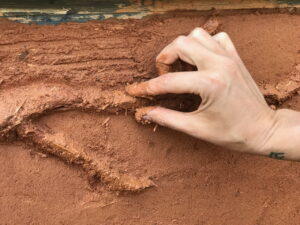 Making connections and learning from other participants was another high point in Ben's experience. He was impressed with Natalie's ability to make the class more participatory by inviting students to contribute their perspectives and knowledge. One connection in particular that Ben made at the PDC is still a strong relationship. At the class he met James, who is now a friend and mentor in the rites of passage, vision quest, and retreat work that Ben is inspired to develop and interweave with his permaculture projects. 

Bringing it back home: "Perma-what?"
Where Ben lives in rural Georgia, there aren't a lot of "permaculturists." But there are folks who've been living with the land for generations and who practice varying degrees of regenerative and sustainable management. 
Upon returning home after the PDC, Ben found that many of the foundational ideas of permaculture were embraced by folks in his community. However, the term "permaculture" was foreign and new. One lady thought permaculture had to do with hair (think '80s pop stars and their "perm" culture)!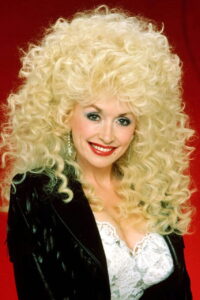 Because of this, Ben has been careful to use language like "whole-system design" and "transformational coaching" as he builds his consulting, coaching and educational business, Nature Link. He's also continually engaging community members as he develops his vision and goals. Their input has shaped how Nature Link took shape and will continue to be an influence as the project unfolds. 
Regenerative community building with permaculture
Instead of pushing an agenda about how to practice permaculture where he lives, Ben has been receptive to the needs, interests and resources in his environment (both socially and ecologically). In a way, he's using a permaculture approach to applying permaculture! This is a shining example of how adaptive and versatile these PDC tools can be. We're excited to stay in touch with Ben and see how everything develops.