Three Days of Foraging Wild Edible Plants in North Carolina's Appalachians
Immerse yourself in the breathtakingly vibrant world of the Southern Appalachian springtime. Learn to forage for wild edible plants. During this three-day adventure near Asheville, NC, we'll spend some time hiking and a lot of time learning, plucking and nibbling. You'll learn plant identification, responsible harvesting, and how to use wild medicinal and edible plants and fungi. Seasoned experts guide the group.
We'll pause by the trail to meet delectable weeds, edible mushrooms and native healing plants in their natural habitats. There, we'll learn about the nutritional and medicinal properties these biodiverse mountains have to offer. All of this while practicing sustainable harvest techniques as we gather the abundance. In the evenings, the group will prepare the edible plants we've gathered over an open fire. Then, we'll feast upon the tastes of the wild! Throughout the hike we'll touch on wilderness survival.
Get to know and enjoy the abundance of edible wild plants in North Carolina. 

---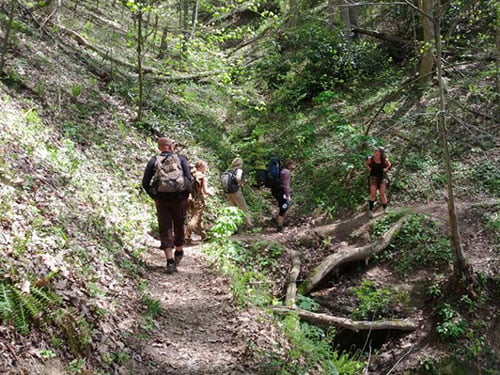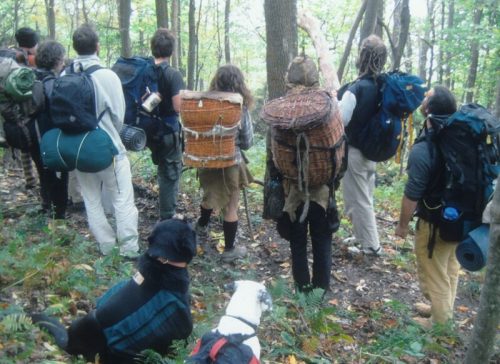 What to Expect: Foraging, Plant Identification, Wilderness Survival Skills
This trip is an amazing opportunity to deepen your knowledge of and relationship with wild plants and.  What's more, it's a chance to learn wilderness survival skills. Our instructors are engaging, entertaining and incredibly knowledgeable.
Participants need to be in good physical condition. You provide your own snacks, lunch food, sleeping gear, backpack, and tent or other shelter. Dinner food is provided.
We will meet in Weaverville, NC, and caravan to the trailhead at 9am on Friday, April 26. From there, we'll be in the woods until Sunday, April 28 at 6pm.
During this foraging class, you'll learn North Carolina plant identification. Over the course of the weekend you'll become familiar with tasty weeds, edible mushrooms and wild medicinals.
Learn how to forage for edible plants and feed yourself during a wilderness survival situation.
---
"The Wild Food Adventure was one of the most formative experiences that I have had. The beauty of this excursion is three-fold. The first and most obvious benefit is the opportunity to go on a guided, educational backpacking trip. The second benefit is the empowerment to realize the true bounty of this region and learn the native plants that can provide sustenance. The third and final benefit of this trip was the network of people on the trip. I met people from all walks of life, ages, and backgrounds who were interested in living closer to the earth. How can you beat hiking, learning, camping, networking, and eating like kings all in one trip?"
Jake DiSabatino
---
Instructors
---
Our Campus is Unconventional
To read about our facilities, including accessibility for alter-abled people, read about our Campus here.
---
Local Accommodations
This class will be held entirely outdoors on local trails.  Please be prepared with the necessary outdoor gear to sleep outside in fluctuating mountain weather.
---
Registration Info
Registration for 2019 is closed. If you're interested in joining us for the Wild Edibles Foraging Adventure in 2020, get on the waitlist below.