April 2019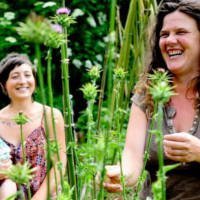 April 15 - November 15, 2019
Our Apprenticeship Programs equip participants with the skills they need to live with the web of life: natural building & tiny house construction, foraging & wildcrafting; hide tanning & basket-making; permaculture design & organic gardening; herbalism & nature connection; functional communication & community living; storytelling; deep ecology; and much, much more!
Learn More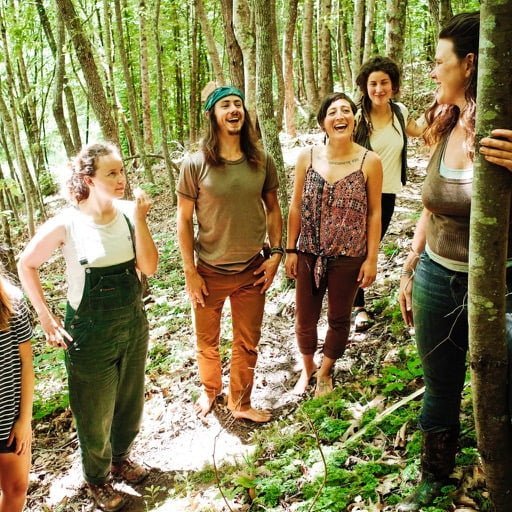 April 15 - November 15, 2019
Through the Seasons Apprenticeship Learn How to Live with the Land Learn how to build your own tiny house, design with passive solar, work with solar panels and other alternative energies, catch water, and build with wood, mud and more conventional techniques. Gain the skills you need to live off the land Apprentices […]
Learn More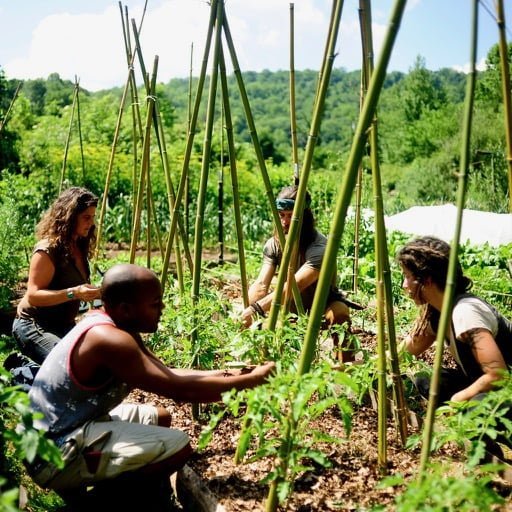 April 15 - July 30, 2019
Do you love plants? Our spring Gardening Apprenticeship is focused on growing, caring for, harvesting and utilizing a plethora of wild and cultivated plants. You will go into depth with garden planning, soil science, seed starting, companion planting, crop rotation, harvesting techniques, and more.  Springtime apprentices will gain a solid foundation in annual vegetable gardening, […]
Learn More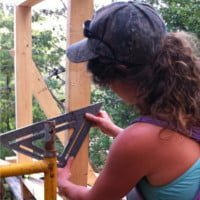 April 18 - April 21, 2019
This class is intended to get ladies up-to-speed on basic building skills, working with wood, and using hand tools as well as power tools. Focus is placed on creating a safe, comfortable, relaxed and fun learning environment in which students with beginning to intermediate skill levels can thrive. Trans welcome.
Learn More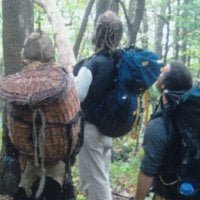 April 26 - April 28, 2019
Spend three days foraging and eating wild foods in the forest near Asheville, NC. Rewild yourself with local plant experts in the biodiverse mountains. Meet wild edibles, medicinals, mushrooms, and amazing people.
Learn More
April 26 - November 3, 2019
This is our Flagship program. Go way deeper than other Permaculture Design Courses. Learn building, wild foods, forest gardening and primitive skills, as well as standard PDC course content near Asheville, NC. We meet for one 3-day weekend-a-month for 8 months, which allows the knowledge sink in.
Learn More
May 2019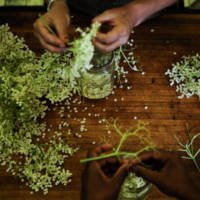 May 24 - May 27, 2019
Identify and wild forage medicinal plants in the Appalachian mountains. Learn to make medicine and cultivate herbs in your garden. Make and take home herbal salves, tinctures, flower essences, decoctions, cough syrups, herbal liqueurs, oxymels and vinegars.
Learn More
June 2019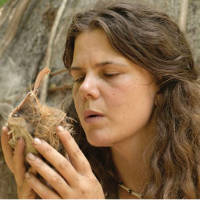 June 20 - June 23, 2019
Gather with other women for a long weekend of connection, learning, and rewilding. Basketry, medicine making, cheese and soap making, wild foods cookery, friction fire, and more In the mountains near Asheville, NC.
Learn More
August 2019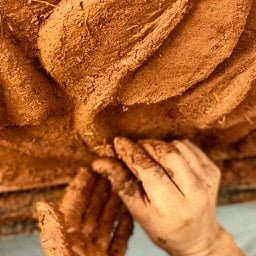 August 1 - November 16, 2019
Fall Wild Abundance Apprenticeship The fall natural building apprenticeship starts at the height of summer and builds into the abundance of autumn. From carpentry to a wide range of natural and sustainable building techniques, apprentices will gain well-rounded and hands-on skill sets. They will be part of a complete tiny house build and will gain […]
Learn More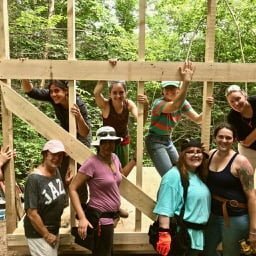 August 15 - August 18, 2019
So, you know how to use a drill and a skillsaw and you can build a basic shelf, but you want to get proficient with building bigger things. Do you have buildings in your sights? This class will give you the skills you need for designing and constructing small buildings and sheds and will set you on the road toward more complex structures.
Learn More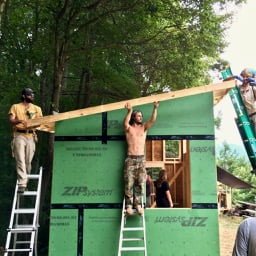 August 23 - September 1, 2019
Gain the skills you need to build your own tiny house from local, natural, or conventional materials. Tour beautifully crafted tiny houses and natural buildings, learn about each stage of building from expert lectures, experience hands-on learning as we build a tiny house from scratch, and practice natural plaster and paint. This is the most practical Natural Building Course out there.
Learn More
September 2019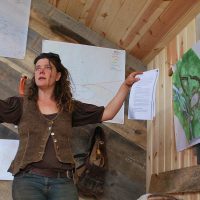 September 11 - September 22, 2019
This permaculture class empowers students to become effective ecological designers and planners. You will come out of this class with deep knowledge about creating forest gardens, ecology, permaculture principles, plant species and variety choices, holistic forestry, and more.
Learn More
November 2019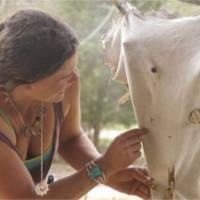 November 7 - November 10, 2019
Learn from expert brain-tanners the process of transforming deer hide into soft, supple, beautiful buckskin, suitable for fabulously comfortable clothing and accessories. Leave the class with your very own finished hide tanned in the traditional and completely natural way.
Learn More