July 11-14 (FULL), July 18-21, OR August 8-11
We're offering a few class sessions this year. Students only need to attend one of these sets of dates. If none of them work for you, but you'd like to attend, let us know and we'll put you on our waitlist.
Why Women's Carpentry?
Lets face it. In this culture, it's much more likely for male-bodied people to be more comfortable with tools and carpentry than female-bodied people. Year after year during our natural building class, we received feedback from women that it would be super-helpful to have a class specifically geared towards getting women acquainted with tools and basic carpentry. Our bodies are different, our backgrounds are likely different, and so we need a class just for ourselves! This class is intended to get ladies up-to-speed on basic building skills, working with wood, and using hand-tools as well as power-tools.
Focus is placed on creating a safe, comfortable, relaxed and fun learning environment in which students with beginning to intermediate skill levels can thrive. We focus on helping each student learn rather than the progression of projects.
This beginner class involves lots of work with tools and smaller projects. For those who are interested in larger projects, especially structural building, we offer an Advanced Women's Carpentry Class. In addition, we've got a fantastic Natural Building and Tiny House Workshop. Anyone who has completed the basic carpentry class will be well prepared for either the advanced class or tiny house workshop.
Ladies, prepare to tame those mythical beasts (power tools) and make them part of your building repertoire.
---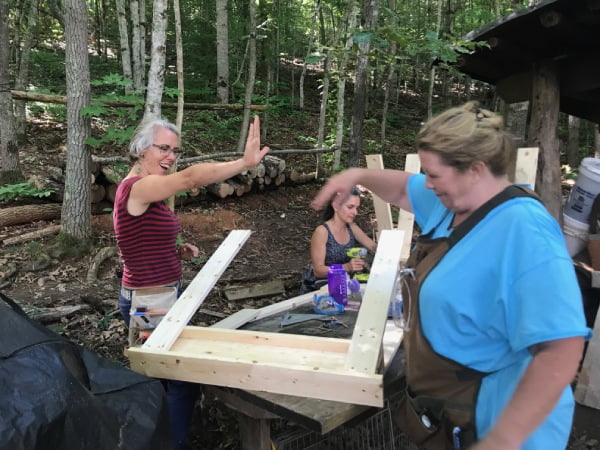 What to expect: Learn Basic Carpentry Skills
During this four-day workshop, we will cover basic carpentry skills and the fundamentals of choosing and using the right tools for different jobs, as well as the maintenance of everything needed to complete a carpentry project. And you can expect this wealth of information to be tailored specifically for women and women's bodies.
Note: Participants who are camping are encouraged (but not required) to arrive on the evening before class starts to get settled in.
---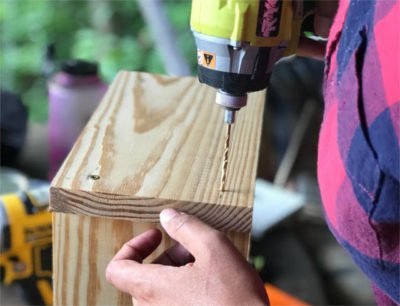 Day 1: Tools, Tools, Tools & Women's Empowerment!
Our theme of the day is women's empowerment and helping you learn the essentials of a basic carpentry class. We'll have an overview of how to learn carpentry, tool choices, ergonomic use and maintenance. Whether you are building a bird house, bathroom shelves, a bike shed or a log cabin, the right tools make all the difference.
---
Day 2: Carpentry Basics – Get Competent with Tools
Practice making cuts; using levels, speedy squares and other tools; fastening boards; and working together getting your hands, mind, and bodies on projects around the land.
---
Day 3: The Next Level – Building Designs and Personal  Projects
Go to the next level with group projects and improve your understanding of simple building design. Design and start your personal project.
---
Day 4: Putting It Together – Carpentry Training and Hands-On Woodworking Project
Build your own simple project to take home! We ask students to decide what they want to make before the class so that we can have materials waiting on-site. You can make your very own rustic and simple shelf, bed-frame or other simple project. Materials for these projects will be offered to students at-cost.
Because Sunday is a personal project day, so students are done with class when they finish their projects. Typically they finish sometime between noon and 3:30pm. We close up shop at 4:00, so everyone must be done by then (class ends Thursday- Saturday at 6:00pm). If you have time constraints, you can make it more likely to leave on the early side by choosing a simple project like making sawhorses or a small bookshelf.
---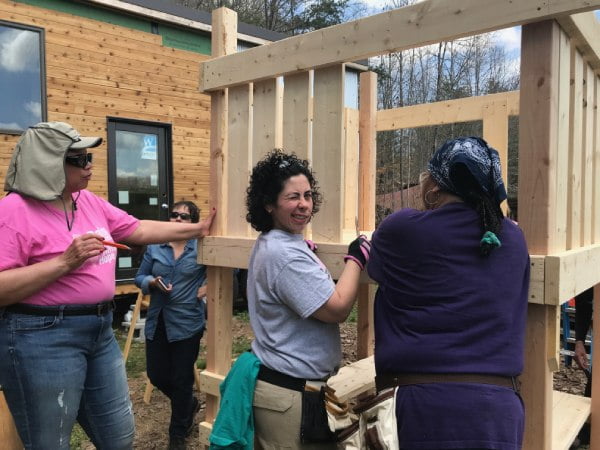 ---
---